Download these free Arctic mental math games to help you create engaging winter themed math centers.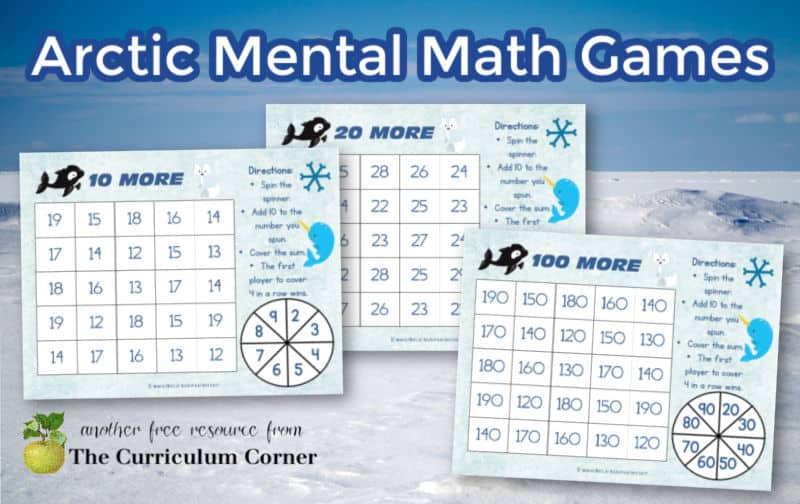 This is another free resource for teachers and families from The Curriculum Corner.
These Arctic mental math games will give your students practice with 10 more, 20 more and 100 more.
This 10 more game download also includes additional game boards designed for students in need of a challenge. We have included one version with 20 more and another with 100 more
These games are a perfect addition to a focus on arctic animals in the classroom.
Use this game as an engaging way for children to practice mental math.
When children are looking on how to add groups of ten to a given number, repeated practice can be helpful in helping them be able to demonstrate this skill automatically.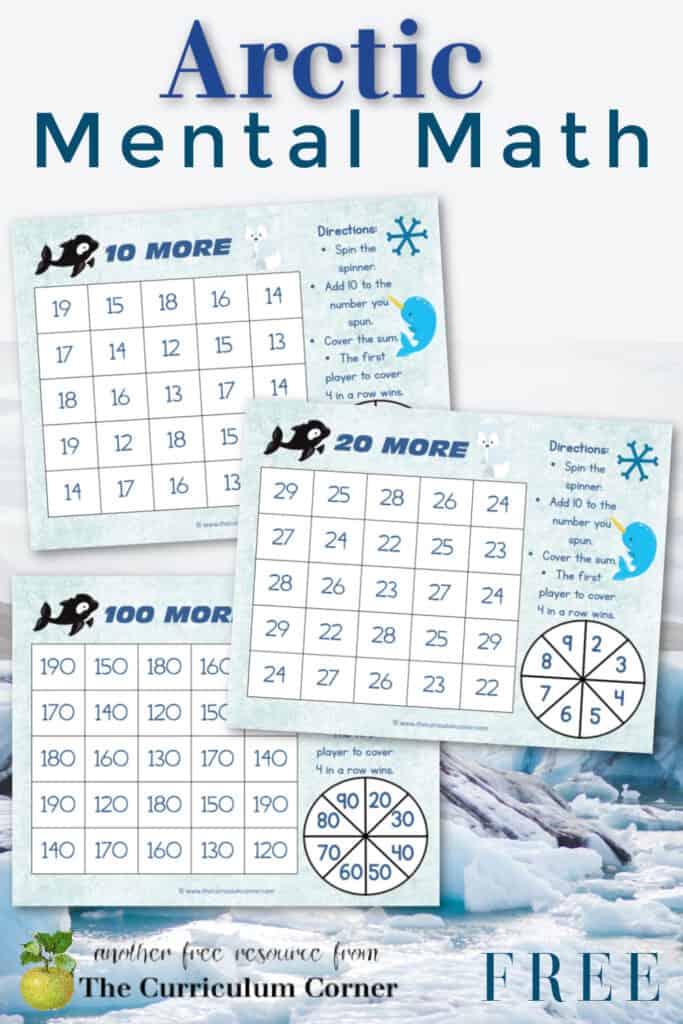 How to create your Arctic mental math games
Begin by printing the games on heavy white cardstock.
Next, laminate the boards for durability.
You can choose to add a spinner to the game board or give students a pencil and paperclip to create their own as they play.
At your center, provide students with markers. Each player will need multiple of one color.
You might choose to add the supplies to a gallon-sized baggie or to a basket.
How to play these Arctic mental math games
The first player will spin and add they number they land on to 10 (or 20 or 100 depending on the game they are playing.)
Next, the player will cover the sum on the board.
The other player will then spin and take a turn.
The first player to cover four in a row is the winner.
You can download this free math set here:
Looking for other Arctic-themed math centers? Try these freebies we have created: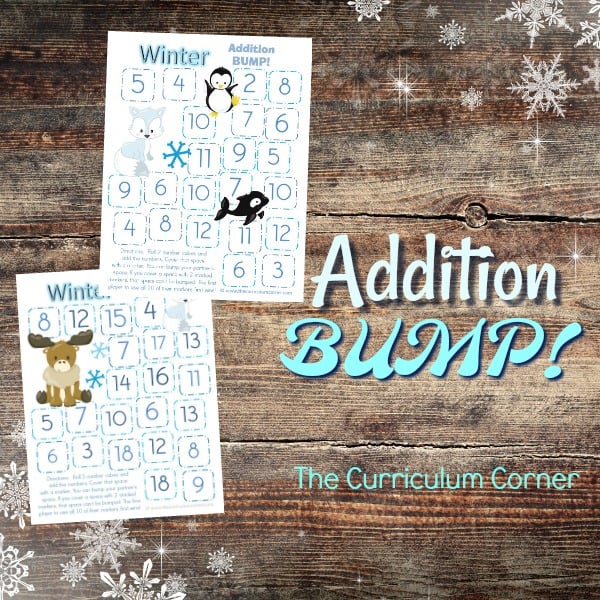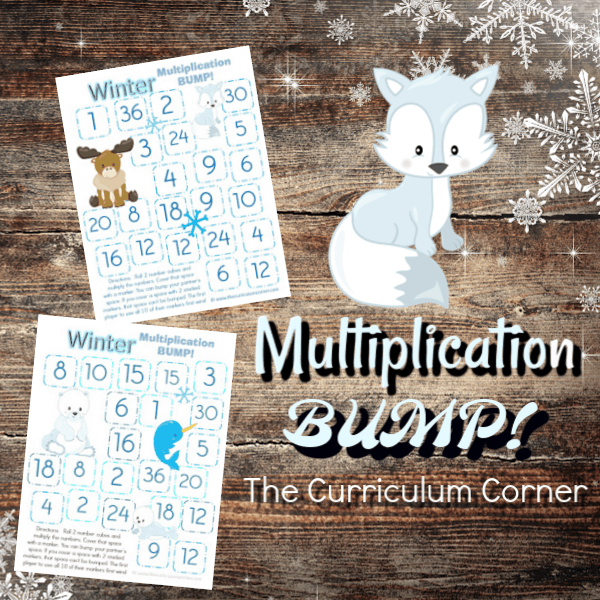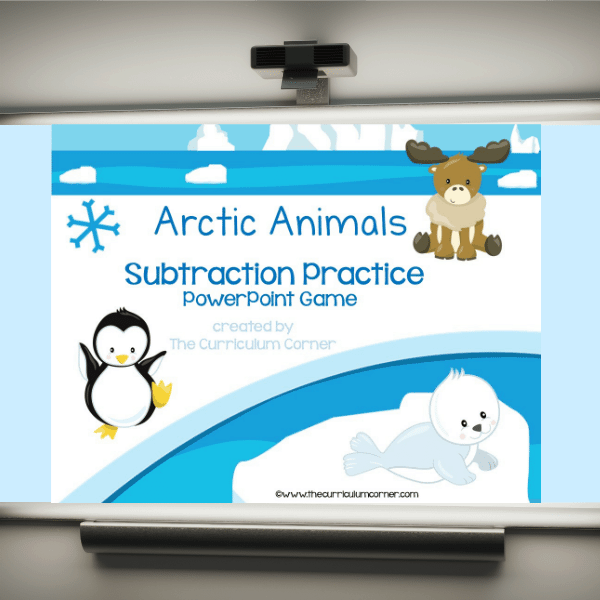 As with all of our resources, The Curriculum Corner creates these for free classroom use. Our products may not be sold. You may print and copy for your personal classroom use. These are also great for home school families!
Remember, you may not modify and resell in any form. Please let us know if you have any questions.