Summer Reading Logs with a Twist!
If you are looking for a way to get your students excited about summer reading, take a look at the new reading logs we have created.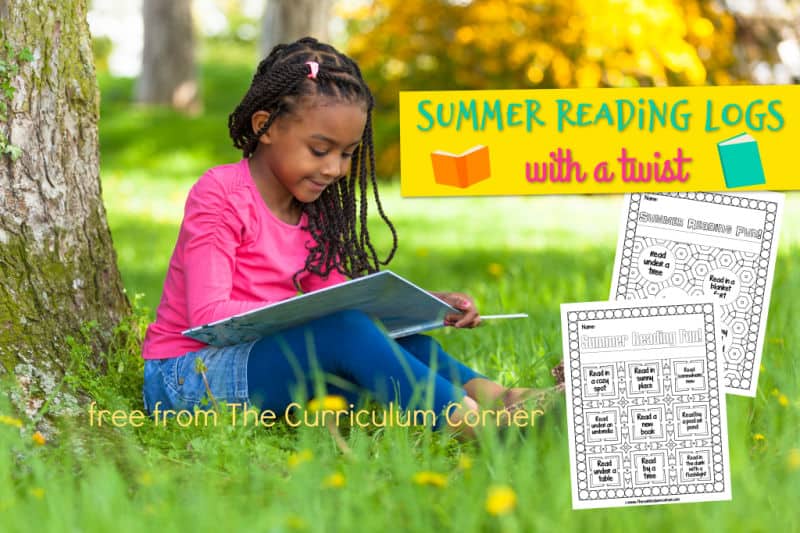 They are summer reading logs with a twist!
We know as a teacher that you would love nothing more than to find a way to keep your students reading all summer long.
The hope always is that your students will love reading so much after a year in your classroom
These reading logs were inspired by the reading logs Ekuwah Moses shared with us a couple of years ago.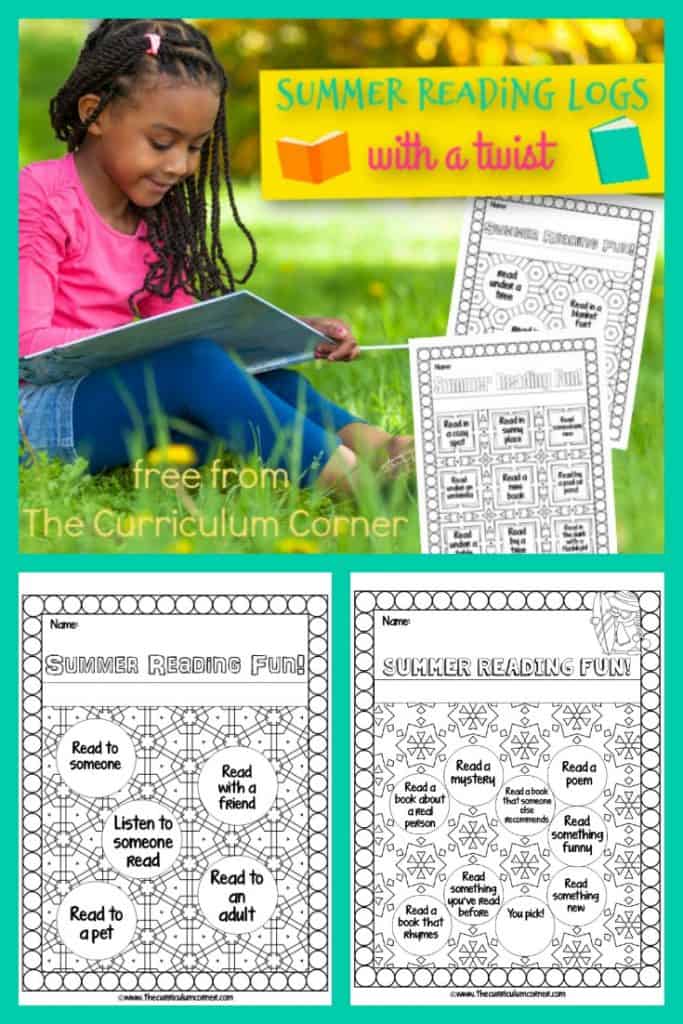 We LOVE these reading logs because the intent is not to create work after reading. The intent is to get children excited about reading. These logs do just that!
We started with a fun pattern in the background of each. These are perfect for your children who love to color patterns – colored pencils or fine tipped markers will work best.
Each reading log has a different collection of spots or books to read. On a rainy day, a child might build an umbrella fort indoors and read there. Finding the location to read to fulfill each spot on the logs is part of the fun and will help build excitement.
We are providing four preprogrammed logs for you to share with your students.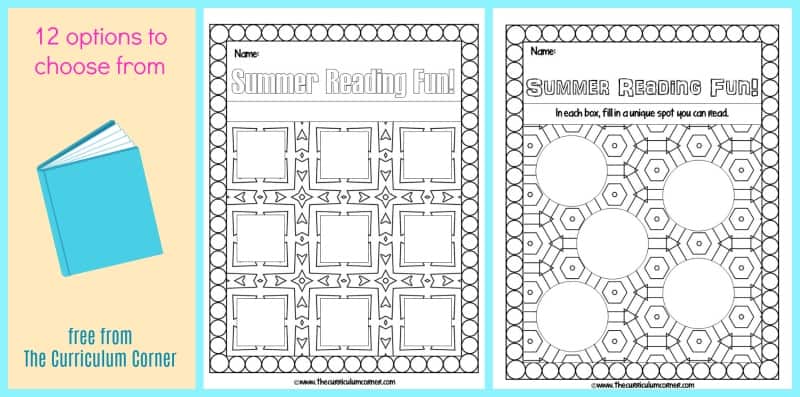 You will also find four logs where students can fill in their own spots.
The final set of four logs are completely blank. You can fill in spots that you think will fit your students or encourage parents to write in locations that fit their family. For example, families who go camping throughout the summer might add read in a tent, in a hammock and at the picnic table.
You can download our Summer Reading Logs with a Twist Here:
Of course, we also highly recommend following Ekuwah on Facebook. She shares so many of her great ideas in action – we love that often she is helping increase family engagement. Follow her here: Cues from Ekuwah.
You might also like: