This reading log was created by Ekawah Moses – thank you for sharing your wonderful idea with us!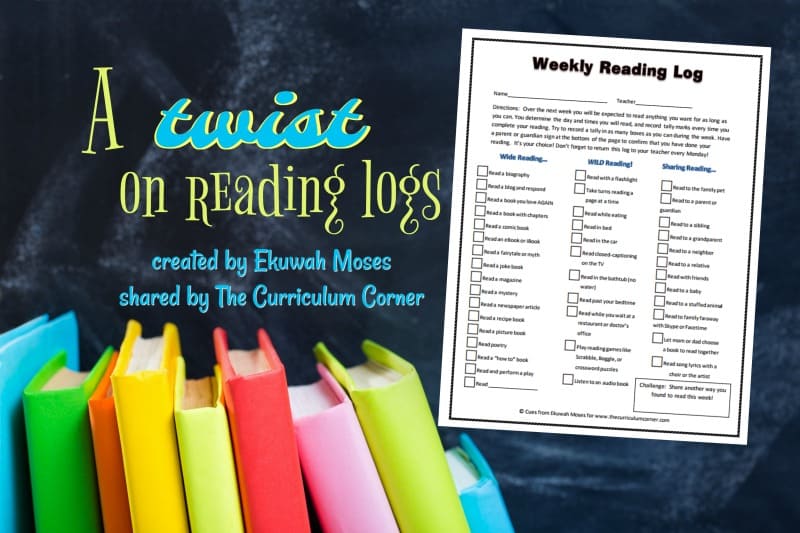 Meet Ekuwah Moses! We discovered her on Facebook and love all of her great ideas. You can tell by reading her posts that she has a passion for teaching and works hard to help all of the students she interacts with.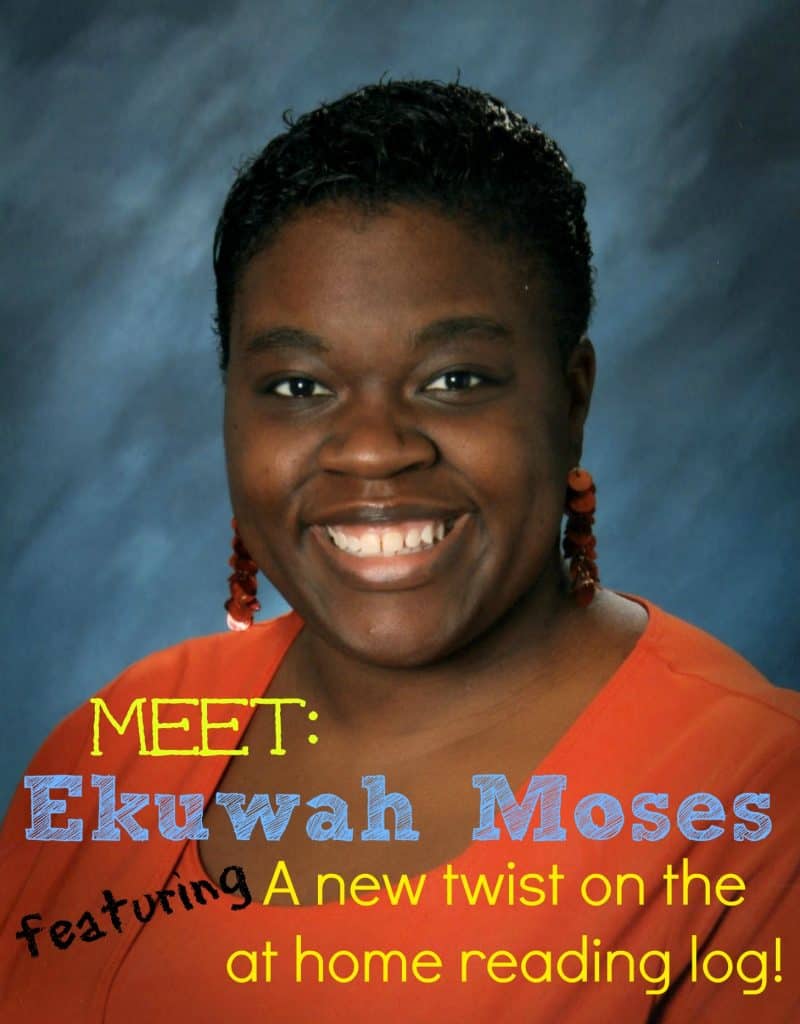 Here we are sharing a reading log she created for her school. We like that it is designed to get kids excited about reading.
Instead of requiring students to record minutes or pages read, Ekuwah has designed a reading log that is created to get students excited about the process of reading.
We are sure you will love Ekuwah's creation as much as we do!
She was kind enough to share the word version with us. You can download the pdf or use the word version to edit it for your class. Students are encouraged to read in unique locations or in new ways.
About Ekuwah Moses: I am a Performance Zone Instructional Coach in Las Vegas, NV. I have been coaching in various roles for the past seven years and have taught every grade level from K-5th grade. I specialize in school improvement and endlessly repeatable instructional routines. I work collaboratively to establish school-wide environmental priorities, clarify the heuristics, reinforce implementation, suggest additional cues, and inspire zone-wide implementation. Follow me on Twitter @ekuwah.
You might also want to check out 100 Ways to Raise a Reader.
As always, this is intended to be a completely free resource for teachers. Ekuwah shared this with us to help support other educators. It may be copied and shared in your classrooms and schools. It may not be modified and sold in any way.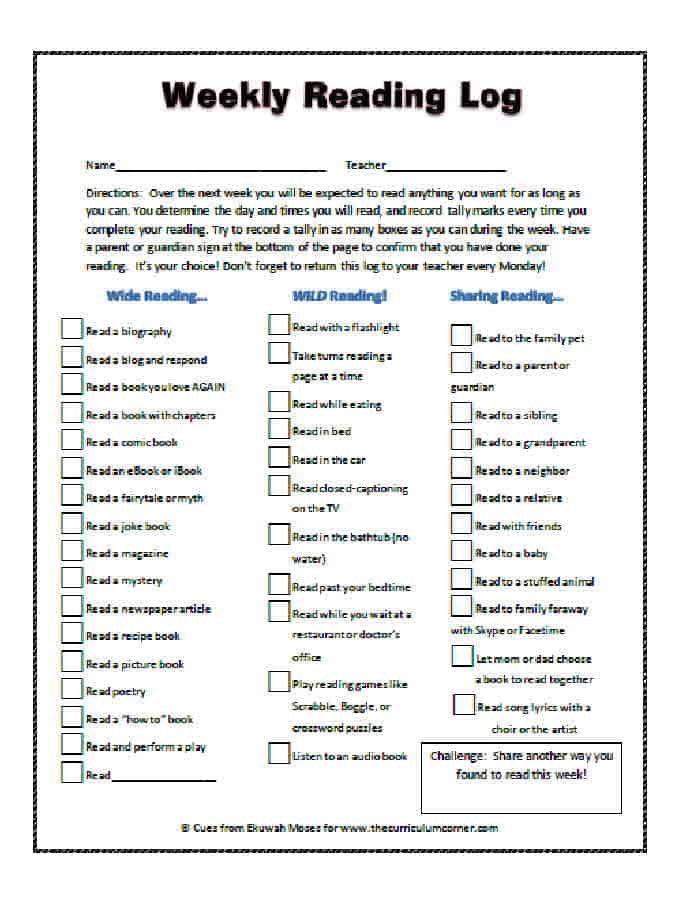 You can download this FREE reading log here:
For more thoughts from Ekuwah on her reading log, be sure to check out her newest post: The Reading "Log" Going Viral