Help your students learn about African American Inventors with this free collection of resources from The Curriculum Corner.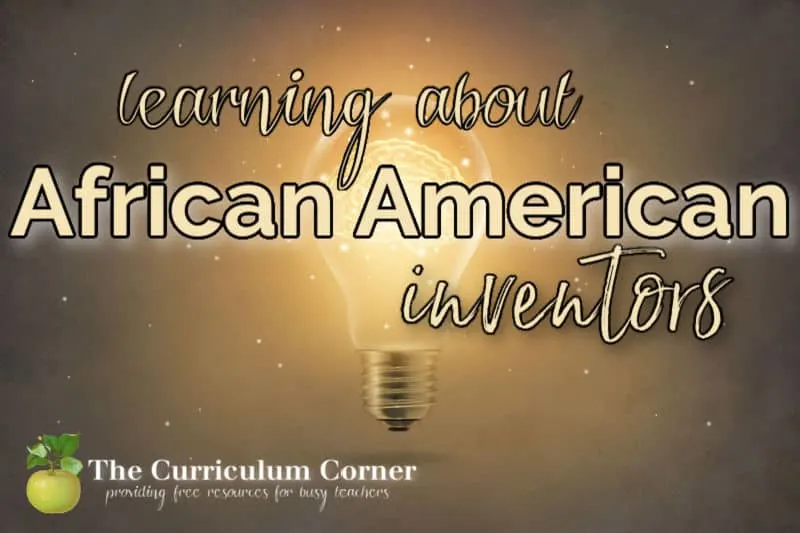 This is another free resource for teachers from The Curriculum Corner.
Add this collection on African American inventors to your classroom to help your students read and learn.
Within this collection you will find a range of African American inventors that include men and women.
Use this set to help children learn about black inventors through the reading of informational text. They will encounter vocabulary words in their reading and have opportunities to respond to the reading.
If you are looking to create booklets for your students, the first black and white page can be used as a cover page.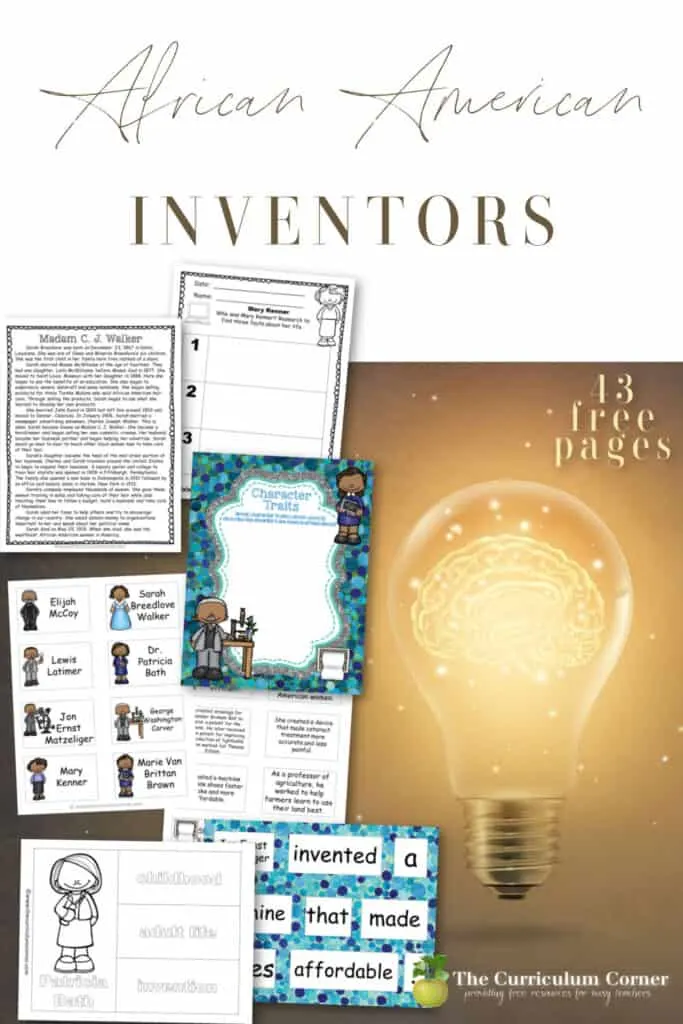 African American Inventors Included
Dr. Patricia Bath
George Washington Carver
Madam C.J. Walker
Jan Ernst Matzeliger
Elijah McCoy
Lewis Latimer
Marie Van Brittan Brown
Mary Kenner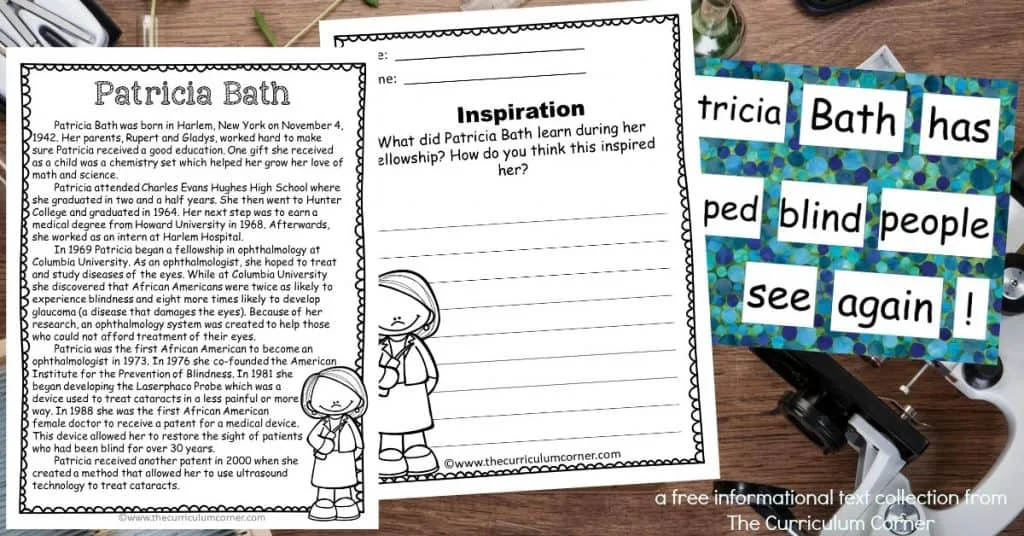 While learning about these scientists might be a part of your black history month focus, please remember that it is so important for our students to see themselves in our curriculum every month of the year.
The first four inventors in this collection include a wider range of materials.
These four inventors are Dr. Patricia Bath, George Washington Carver, Madam C.J. Walker and Jan Ernst Matzeliger.
For each of these inventors, you will find the following: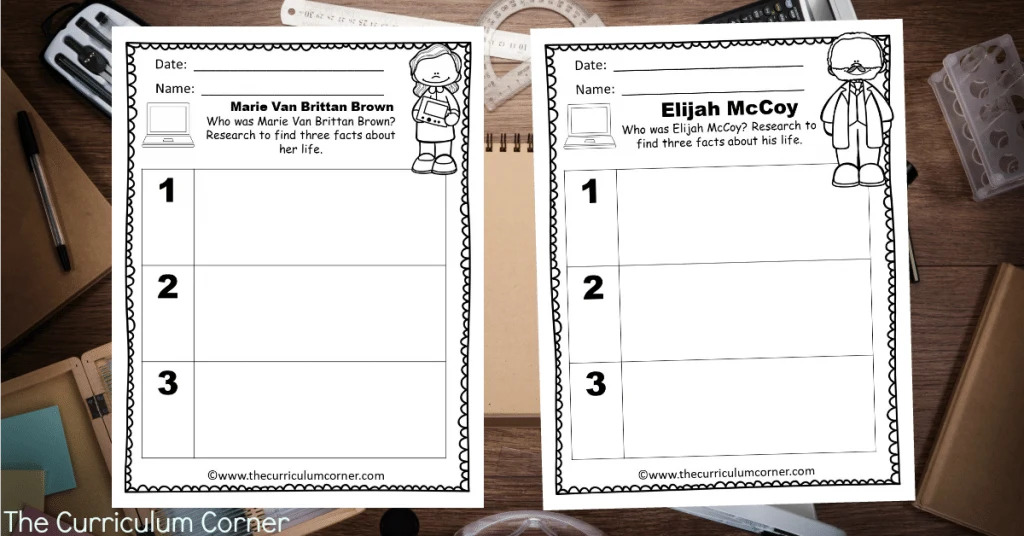 A one page passage about their life. These are written with students who are in third or fourth grade in mind. Second grade students will need more guidance. Vocabulary words are written into the text when appropriate.
Each of these inventors also has a pocket chart sentence, you will find this with a colorful background and a plain white background.
After the sentences, you will find an interactive notebook page and one or two response pages. The interactive notebook pages can be cut out for gluing in a notebook. Students will also cut along the narrow strips to create flaps. The response to each prompt can be written under the flaps in their notebooks.
Additional African American Inventors Students Can Study
You can encourage students to learn more about African American inventors using the next pages. Students can use these pages to research and record facts about Elijah McCoy, Lewis Latimer, Marie Van Brittan Brown and Mary Kenner.
There is an additional page for an inventor of choice.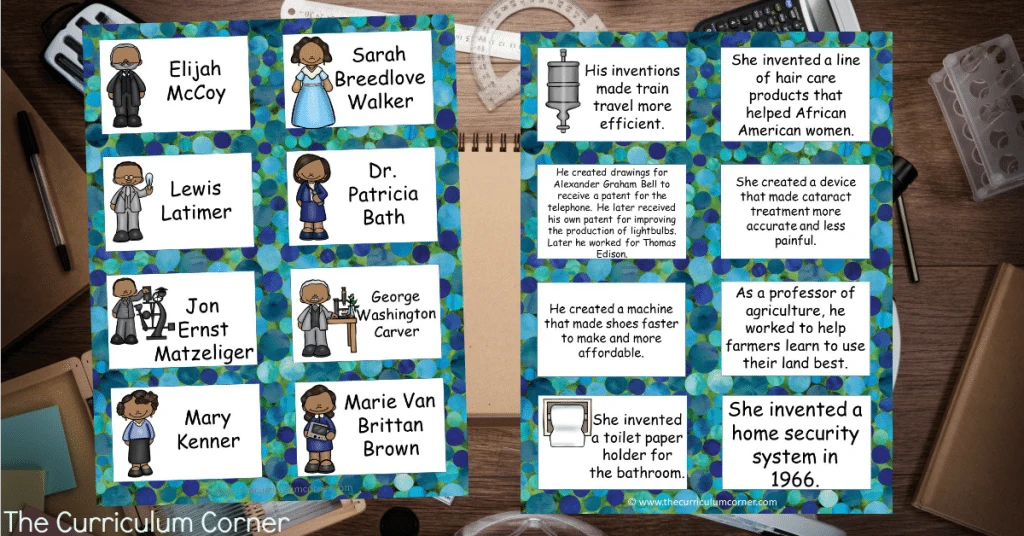 Students can sort the next set of cards to match the inventor with his or her invention. You might place these at a center or for morning work time.
There is also an additional pocket chart sentence and anchor chart for recording character traits.
Have students write their own acrostic poem with the template. You might have students create individual poems or poems as a group.
There are pages with lined you can use throughout your study as needed.
You can download this set of African American Inventors resources here:
You might also like these other free resources? Try these:
This site could be a great resource as you are studying African American Inventors: The Black Inventor On-Line
As always, make sure you check the content of the pages you are sharing with your students beforehand.
Some books you might like to add to your library can be found below (contains affiliate links)

Thank you to Educlips for the African American Inventors clip art used in creating this resource.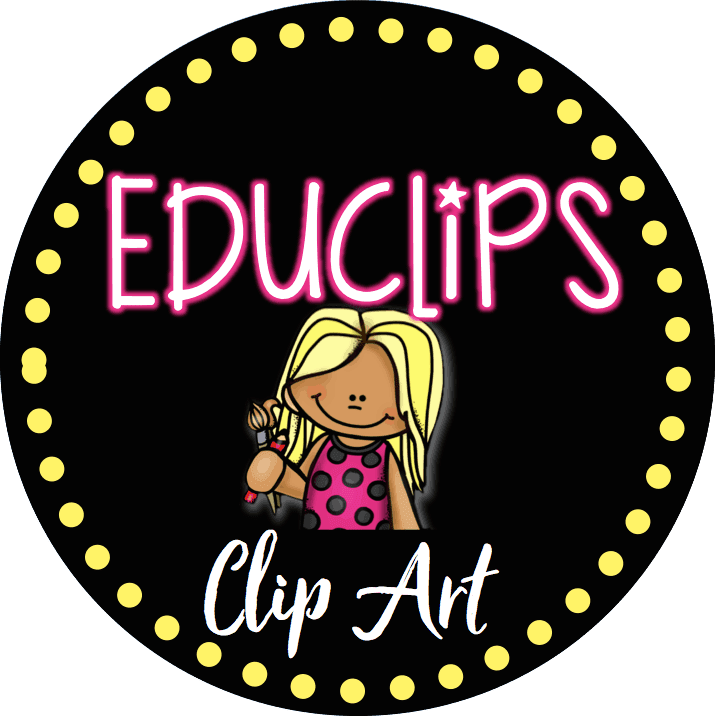 As with all of our resources, The Curriculum Corner creates these for free classroom use. Our products may not be sold. You may print and copy for your personal classroom use. These are also great for home school families!
You may not modify and resell in any form. Please let us know if you have any questions.