Add these elementary classroom resources to your black history month collection.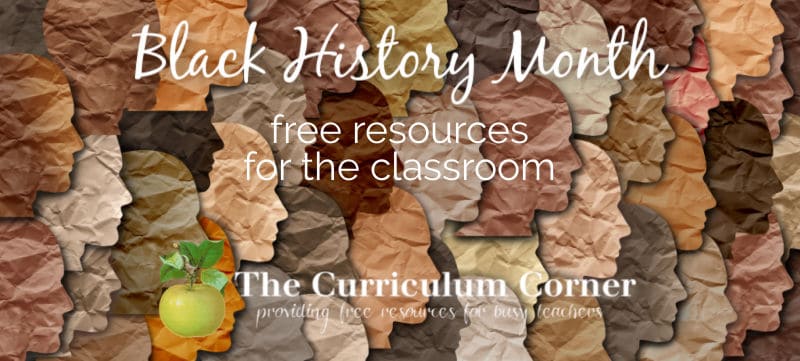 This is another free collection of resources created by The Curriculum Corner.
This black history month collection will help you get started with your February planning.
Please remember, it is great to celebrate black history month with a special focus. However, our students should not see themselves in our curriculum only in the month of February.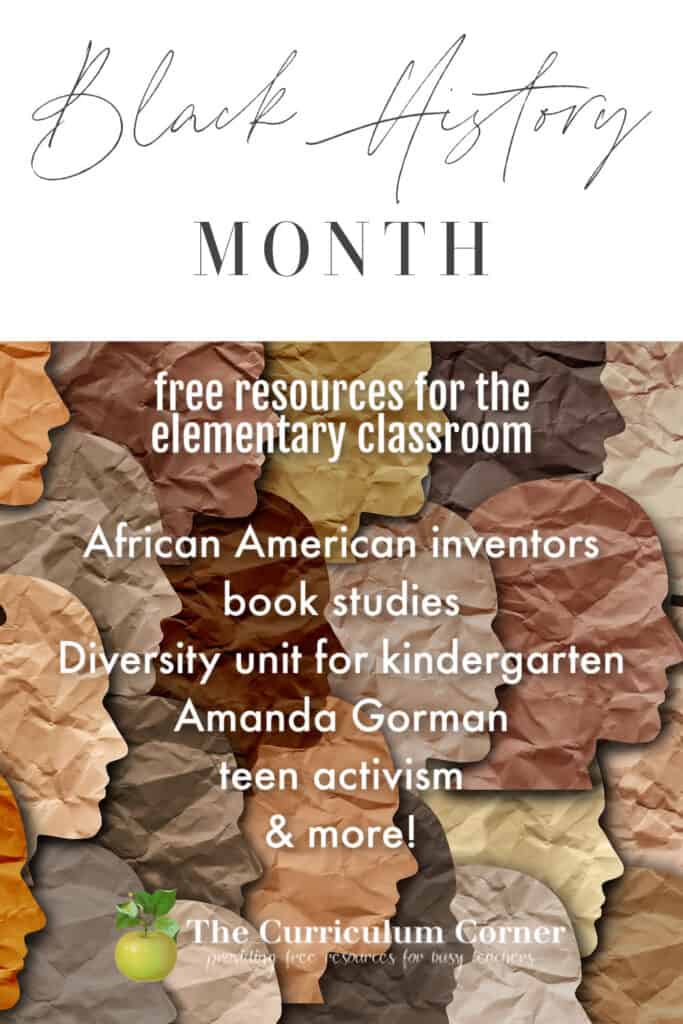 While you might plan some extra activities for February, be sure you are weaving activities into your planning throughout the entire year.
We have a growing collection of book studies focusing on some of our favorite books.
Please send us your requests! We would love some ideas of what we could create as we work to expand this collection.
Black History Month
February is Black History Month. Take a look at some of our favorite resources you can add into your curriculum. Because our students should seem themselves in our curriculum all year long, be sure to weave these not only into the month of February, but throughout the whole school year.
As with all of our resources, The Curriculum Corner creates these for free classroom use. Our products may not be sold. You may print and copy for your personal classroom use. These are also great for home school families!
You may not modify and resell in any form. Please let us know if you have any questions.