We have compiled a collection of reading anchor charts to help you in planning your reading workshop.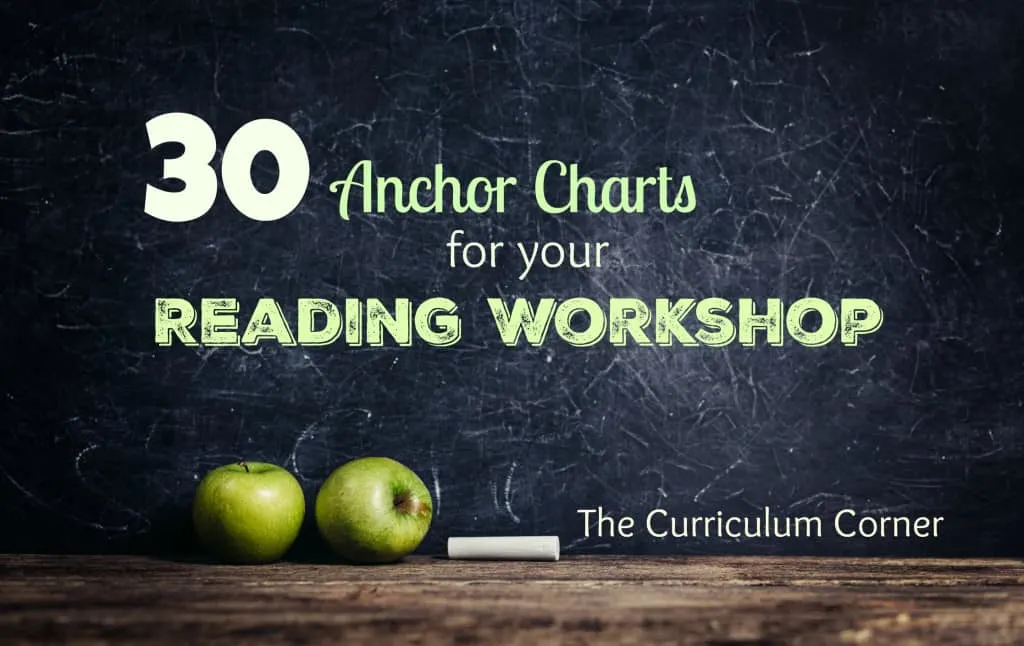 We have created so many anchor charts for reading since we started our website. We have placed them in various posts to correspond to specific skills or units of study, but we thought it might be helpful for some of you who want them to access them all and choose what works for you. Take a look at our reading anchor charts collection!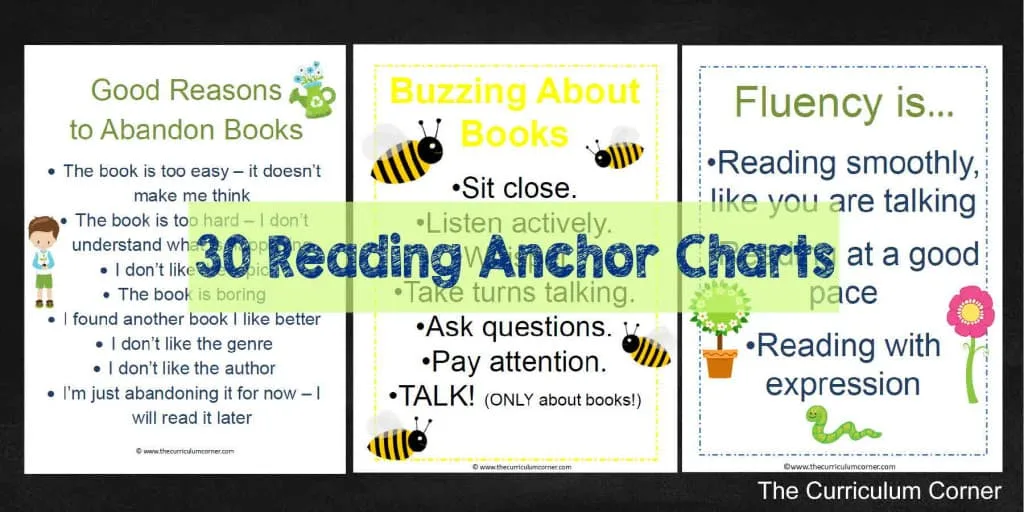 Here we have pulled out some of our more popular anchor charts and placed them all in one spot. For those of you who don't need entire units of study, but would love to have ready-to-go anchor charts for your classroom, this is a great place to find some of those.
The colored versions of these charts still have the thematic formatting that went with the corresponding units, but the black and white & colored background versions don't contain the clip art that went with our units. Choose whatever works best for your classroom theme or decor.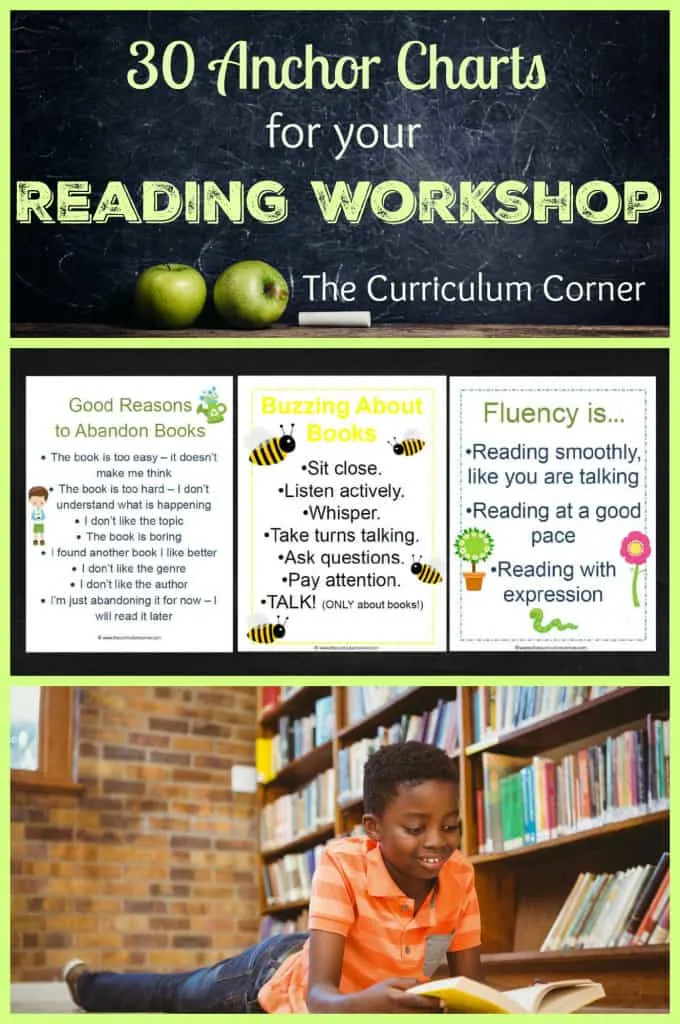 This set of 30 anchor charts addresses guidelines for launching a reader's workshop, biographies, fluency, small group work, literature, informational texts and reading response.
For some teachers, simply making the PDFs into posters is what works best, but others might want their students to help take some ownership in the creation of the anchor charts in a more interactive introduction to a skill or concept. If this is the case, you might choose to use our anchor charts as a starting point to help your class create their "own" visuals for various reading skills, concepts and topics.
If you don't have access to a poster maker, another idea is to create the anchor chart on lined chart paper as you teach (again, using ours as a guide) to display in your classroom. Then make copies of the ones that we created for students to use in a reading resource binder that can travel back and forth from school. This is a great way to convey learning and expectations with parents who are trying to help at home. You could use the black and white versions for this purpose in order to save printer ink.