This reading conference guide will help you as you begin learning how to conduct reading conferences during your reading workshop.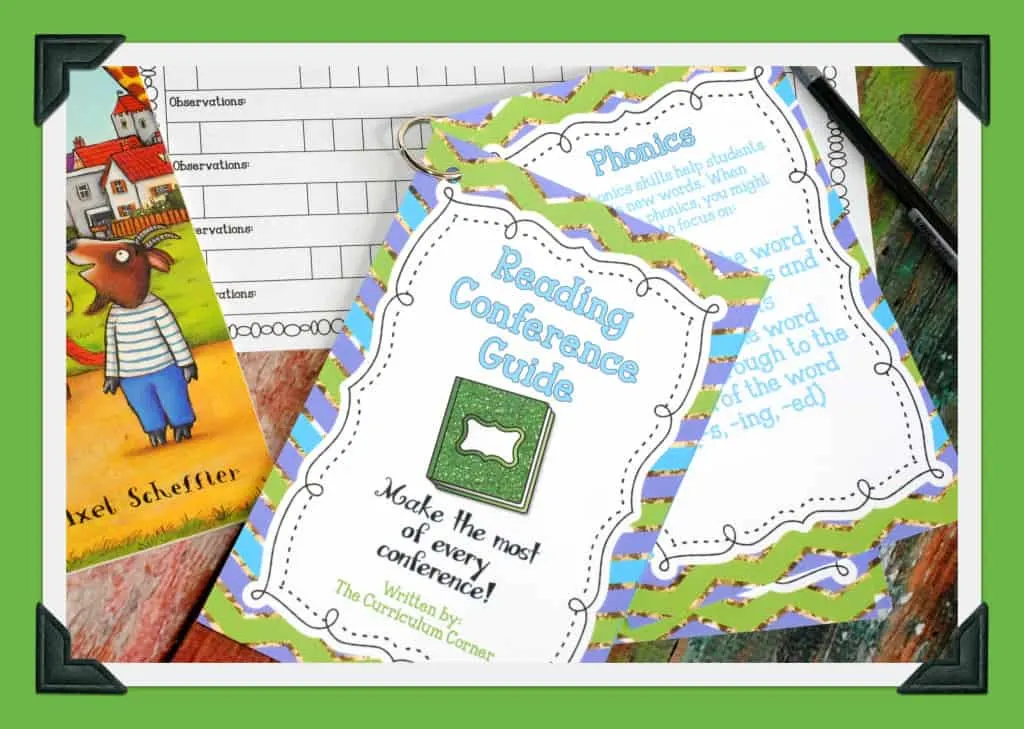 This is another free resource for teachers from The Curriculum Corner.
Use this reading conference guide as you are building your confidence during conferencing.
How Will This Reading Conference Guide Help?
As a new teacher or a teacher first diving into a workshop approach, conducting meaningful reading conferences can take practice.
To help teachers get started with this practice, we have created a conference guide.
This is a basic reading conference guide, truly designed for beginners. It will help you as you build your confidence.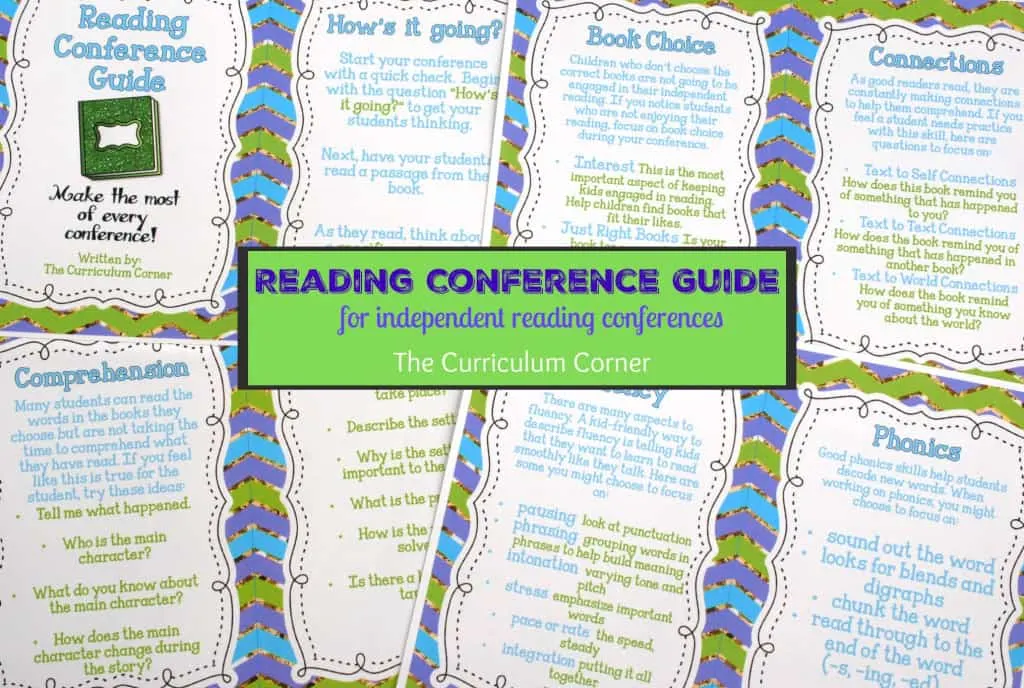 What Should Your Conferences Look Like?
Conferencing with students is a key part of reading workshop. This is the time for you to see how each student is growing and where they need support.
We always like to begin with the question "How's it going?" This gives your students the opportunity to share their own thoughts on their reading.
After the greeting, it is essential for you to determine a focus for each conference to help your students learn from each meeting.
Most conferences should not be about basic questions such as who, what, when, where and why. We have included other areas of focus.
Someday it will come naturally. Until then, you have this guide to help you find a focus.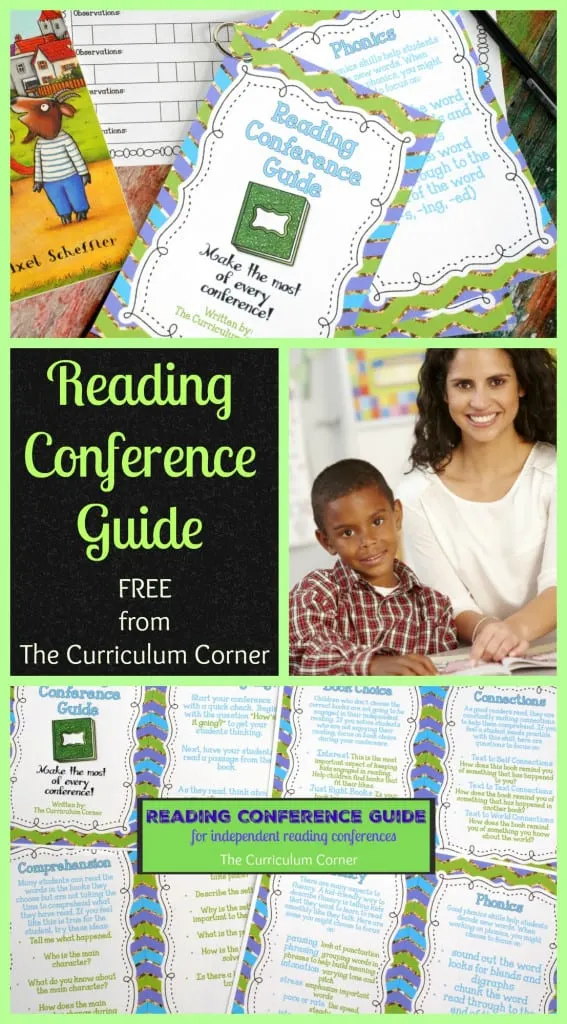 This conference guide can pair well with our conference forms found within our Reading Management Binder.
Creating Your Conference Guide
This reading conference guide is designed to be made into an easy to carry flip chart.
Print in color, laminate and cut the pages in half. You can then put them together with a binder ring.
This size will make it easy to carry with you. Plus, we've grouped the ideas into categories.
This is great for beginning teachers and student teachers!
If you would prefer, you can also print and hole punch to add to your reading management binder. Be sure to leave a copy when you have a sub to help your sub with conferencing!
Download your free reading conference guide here:
Looking for additional resources to help you get started with reading workshop? Start here:
You will find planning materials, units of study, graphic organizers & more!