This free arctic animals collection for teachers will help you begin creating an arctic unit of study in your classroom.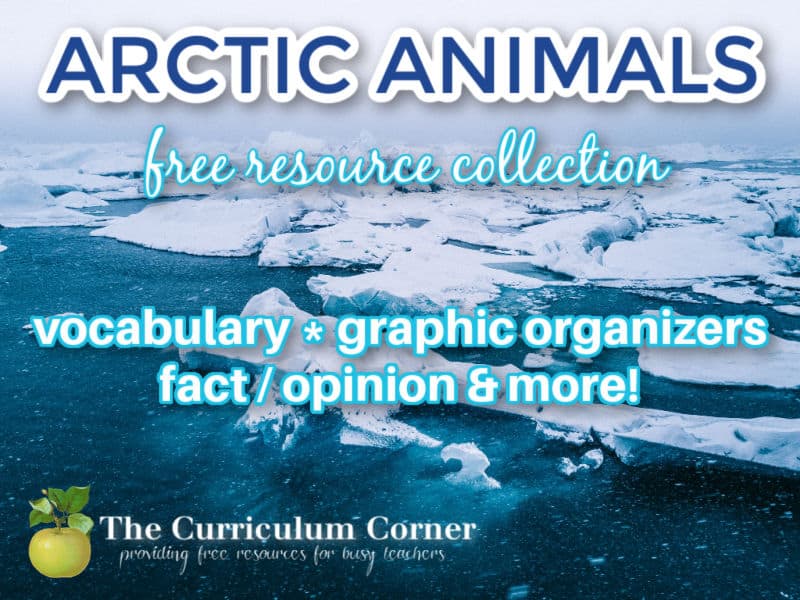 This is another free set of printables for teachers and families from The Curriculum Corner.
Use this arctic animals collection for an engaging cross-curricular study in your primary classroom.
If you've used our collection in the past, be sure to download this new version. It is updated and includes lots of new resources.
We have created a collection of materials geared towards a thematic study of arctic animals.
Our goal was to create resources that will fit into many different classrooms.
You can use these in a whole class setting. Or, you might choose to use these in small groups or centers.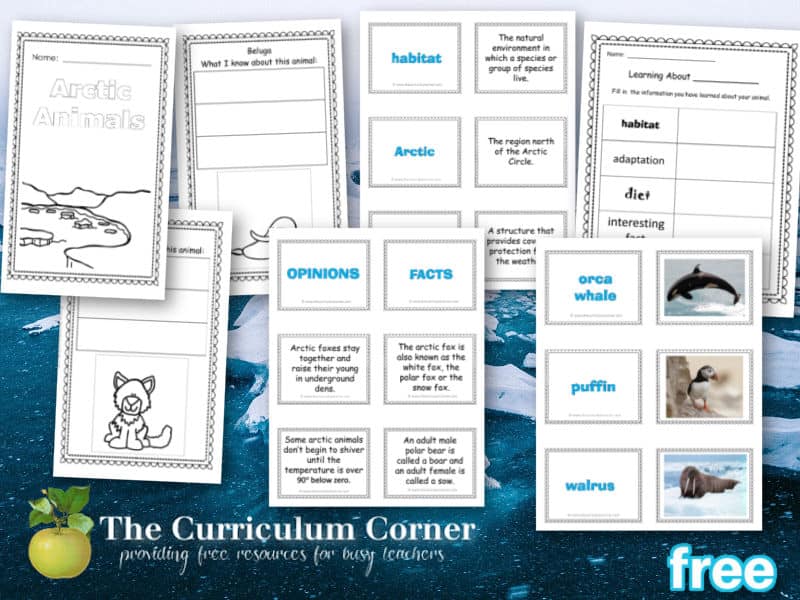 Arctic Animals Collection
You will find the following in the single download at the bottom of this post:
Arctic word wall: You can display this at your writing center or add to writing folders.
Animal matching cards: This set includes 12 different animals. You will find one card with the animal name and another with a photo of each animal.
Research graphic organizers: There are assorted graphic organizers you can have students use to record what they learn about animals as they research. Different organizers will meet the needs of different students so be sure to find which will work best for your classroom. Or, give students choices!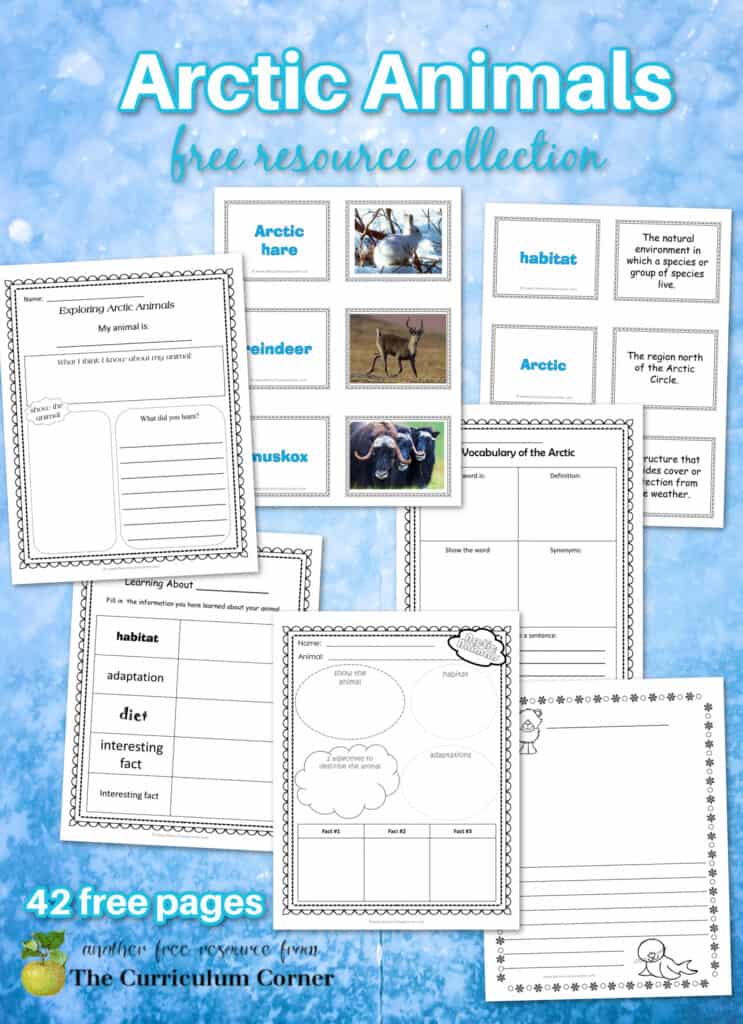 Animal adaptations & migration: You can use these organizers to help students record information as they learn about adaptations and migration
Vocabulary cards: You will find cards with words and definitions. Students can practice matching at a center. Or, give each child a card and have them find their partner to get your children up and moving.
Vocabulary graphic organizers and booklet: Use these assorted recording pages to help children learn and practice vocabulary.
Opinion & fact sort: Children can practice categorizing facts and opinions with these cards.
Arctic animal booklet: Children can create their own all about arctic animals books. You can set the requirements for what to include in the spots for facts.
Lined papers and exit tickets: You can use these as they fit your unit of study.
You can download this newly updated collection here:
Thank you to EduClips for the clip art used in created these printables.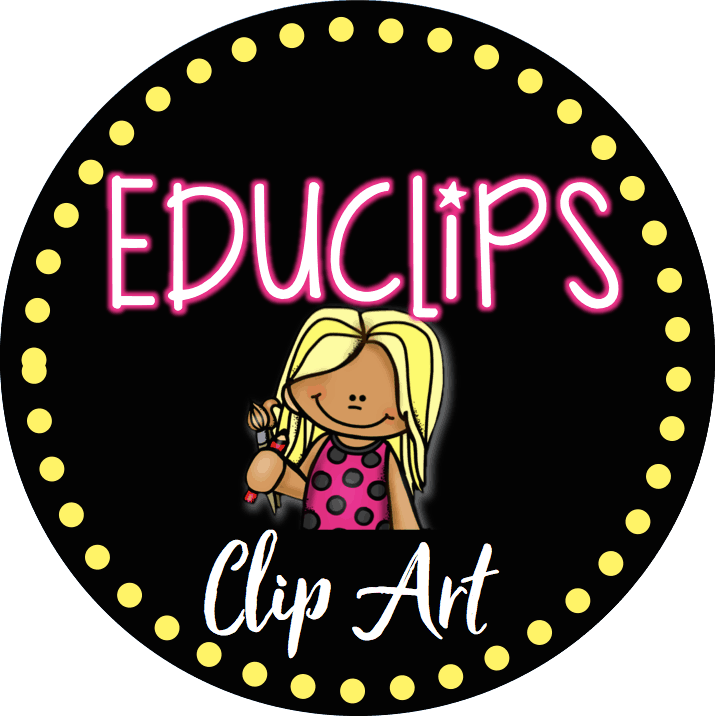 For younger students, check out our Arctic Animals Resource Collection on The Kinder Corner.
As with all of our resources, The Curriculum Corner creates these for free classroom use. Our products may not be sold. You may print and copy for your personal classroom use. These are also great for home school families!
You may not modify and resell in any form. Please let us know if you have any questions.