This set of Basketball Write, Read, Draw pages is designed with a basketball theme for March Madness or any time of year! Another free resource for teachers from The Curriculum Corner.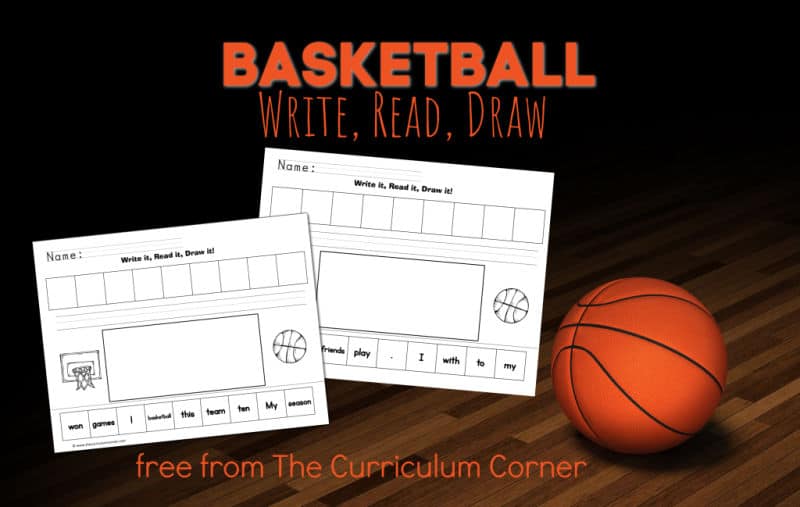 Add to the March excitement building in your classroom with these engaging write, read, draw sentences.
These basketball themed sentences are cut out sentences designed to give your students practice with forming sentences using given the words provided.
These make for an easy to set up literacy center for your classroom. They are a great last minute idea for when you need something quick yet still engaging and meaningful.
Our Write, Read, Draw sentences are also perfect for adding to your sub tub. Just make sure you provide your sub with the scissors and glue that is needed.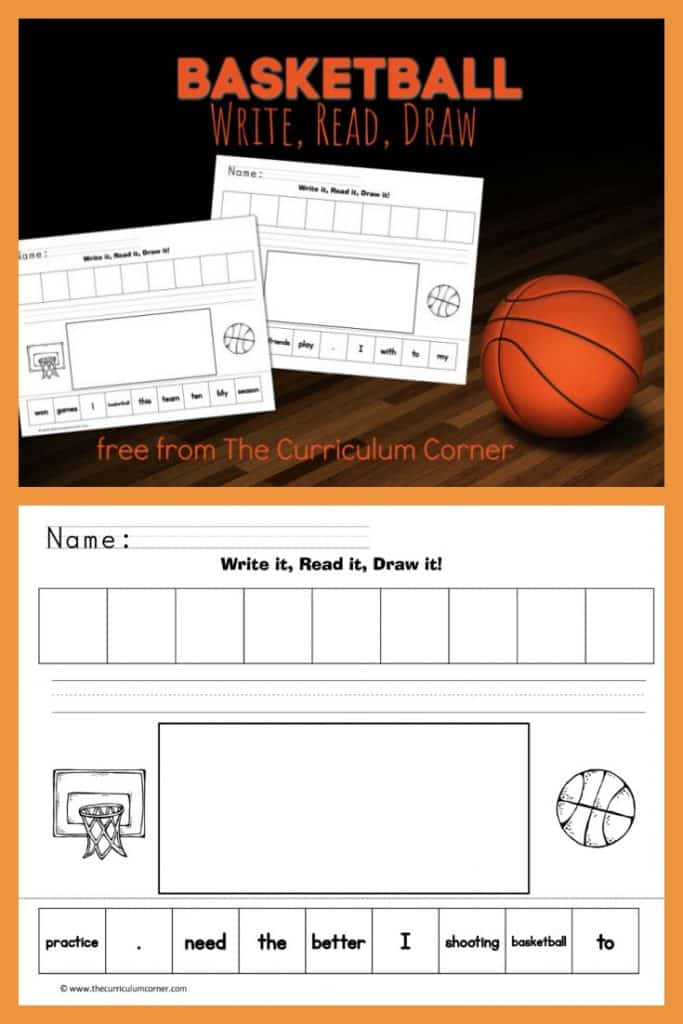 To complete the Basketball Write, Read, Draw activity:
Students cut out and read the words at the bottom of the pages.
They then create meaning by arranging them into a sentence.
Children will glue the words into the blank boxes.
They will then write the sentence on the line.
Finally, students will illustrate the sentence to show understanding.
The first link doesn't contain punctuation and doesn't have the first word capitalized, but for those students who still need that support, there is a second document provided for a bit of differentiation.
We have also again provided a blank page so that you can differentiate even further by making up your own sentences using sight words or other basketball words and phrases.
As always, these are a free resource for teachers. They may be copied and shared within your classroom. They may not be sold or modified and sold in any way.
You can download these free basketball scrambled sentences here:
You might also be interested in:
Basketball Fluency Sentences Activities
Basketball Am, Is, Are Scoot Game