This addition boggle math set can be added to your classroom collection for practicing addition facts.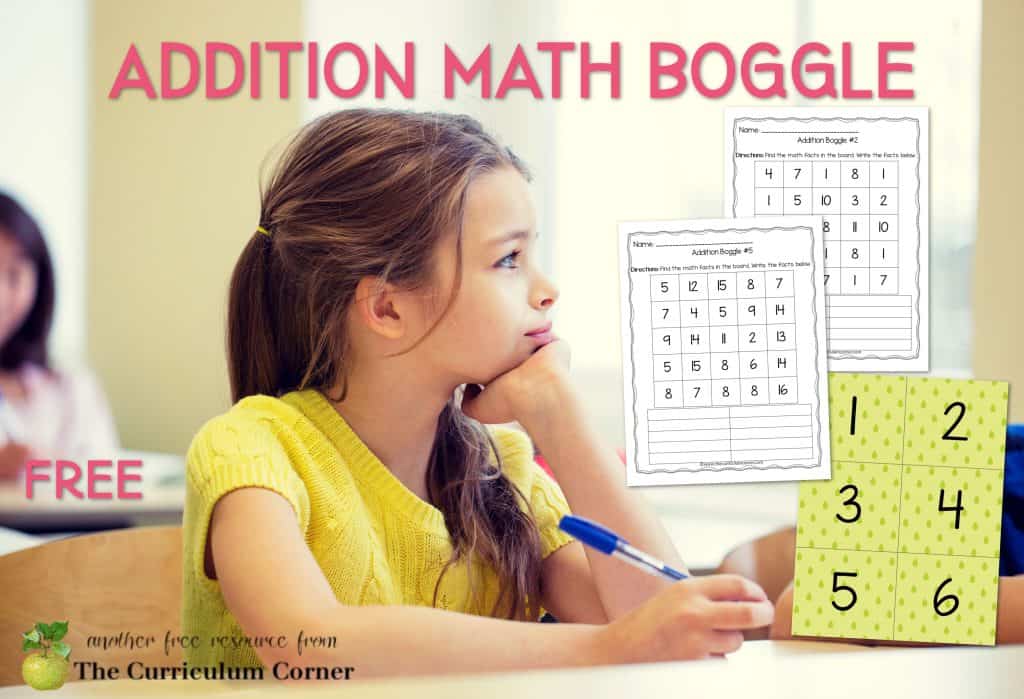 This is another free resource for teachers and homeschool families from The Curriculum Corner.
Use this addition boggle math set for creating a new math center to help your children practice addition facts.
As teachers, we know there is always a need for new ways to practice basic facts.
This math game has been created to engage students in a new way to master math facts.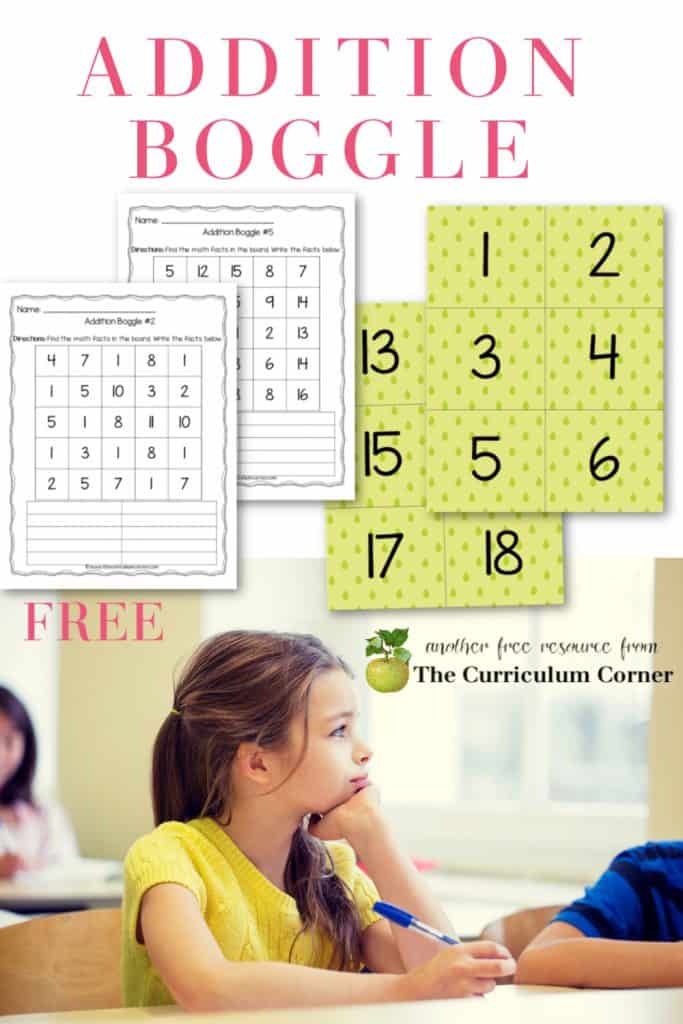 How to set up this math boggle addition game
Begin by printing the number cards on card stock – you will most likely need more than one set of cards to create your board. Laminate for durability. (You will find a set with a colorful background along with a plain white version to help you save ink.)
Once you cut apart your cards, you can form your boggle board. You can use a pocket chart or even attach magnets and place them on your board.
You will want to create a grid that is at least 4 x 4 but possibly as big as 5 x 5 or 6 x 6. (You can look at the worksheets included in the download for sample set ups.)
When creating your grids, you will need to make sure the set up contains connecting math facts. They do not need to be in a straight line but should be connected.
If you are not able to set up your board so that students can access it while social distancing, we have also included worksheets containing grids. These can be a good, more engaging alternative to simply completing fact worksheets.
We have also included a page with a blank board. This can used for students to record the numbers that have been displayed on your board. Or, you can write in your own numbers to create your own.
You can download this free math boggle addition here:
You might also like our digital version of this resource: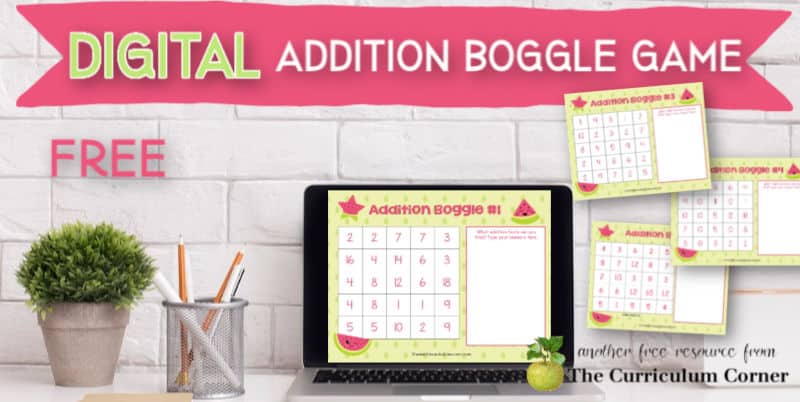 As with all of our resources, The Curriculum Corner creates these for free classroom use. Our products may not be sold. You may print and copy for your personal classroom use. These are also great for home school families!
You may not modify and resell in any form. Please let us know if you have any questions.