Crown: An Ode to the Fresh Cut Book Study –
A free literacy center set created by The Curriculum Corner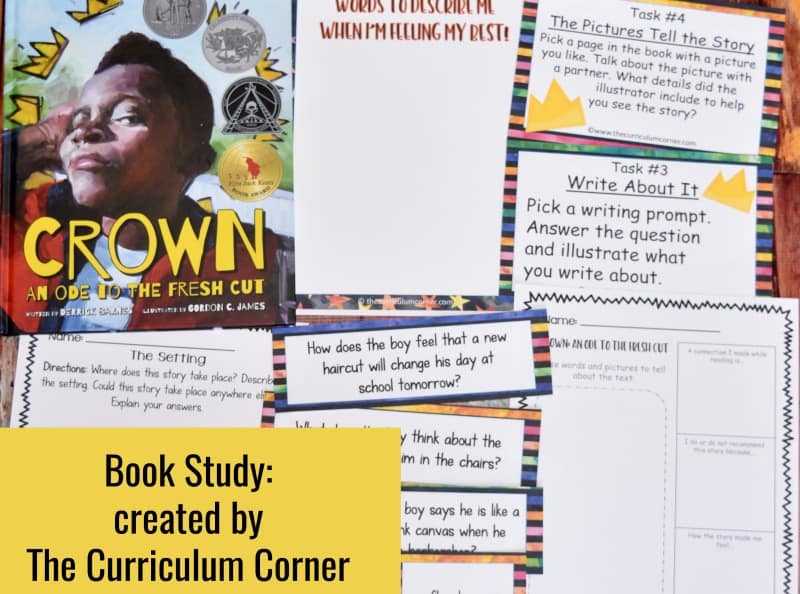 In this book Derrick Barnes highlights the excitement and pride that comes with a new cut from the Barbershop. The wording and pictures are engaging and will hook the attention of your readers.
This award winning book will make a great addition to your classroom library! We feel like it might be one of those books that might reach some of those kids who are reluctant readers. Of course, some of your kids who are already readers will love it as well.
This resource is designed to accompany Crown: An Ode to the Fresh Cut.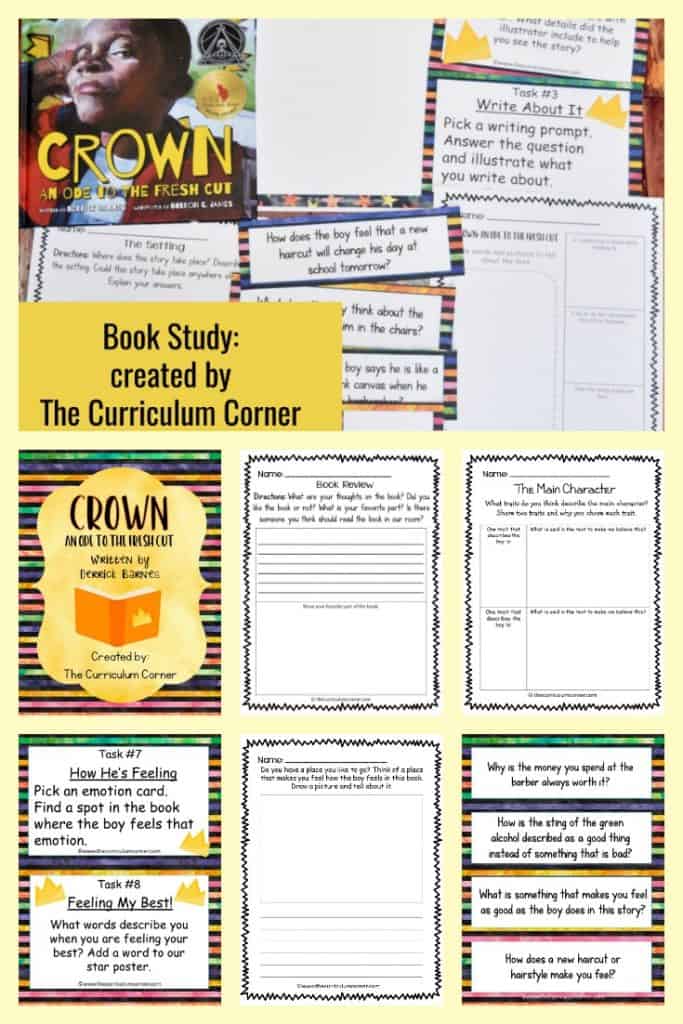 You can download the set of centers designed to go with this book at the bottom of this post. Click on the bold link.
The illustrator creates amazing pictures that you won't want your students to overlook. For this reason, one of the tasks we created encourages your students to spend time focused on the illustrations.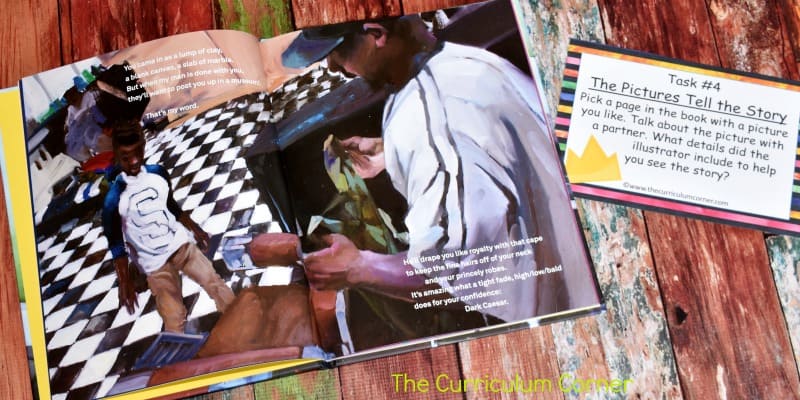 In this book, the boy goes into the barbershop and shares the feelings and excitement he feels during his haircut.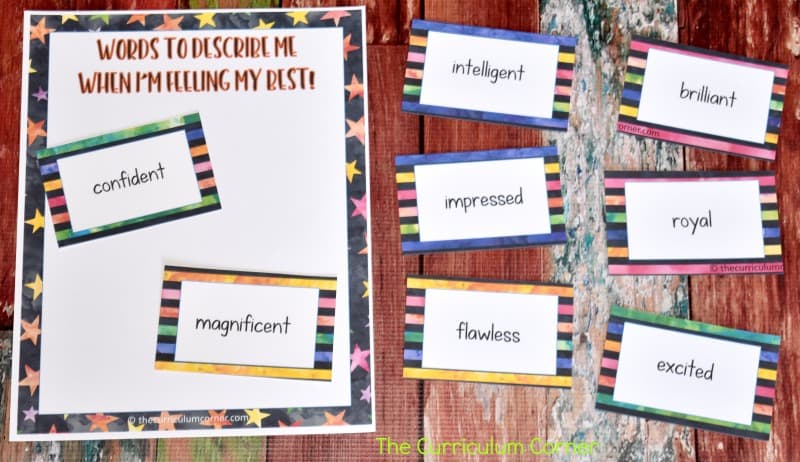 If you are using this book at a literacy center, we suggest first sharing it as a read aloud so the children can just sit and enjoy the story.
For this particular story, we have chosen not to include a word work activity. Instead, we have included more opportunities for students to explore and discuss the story.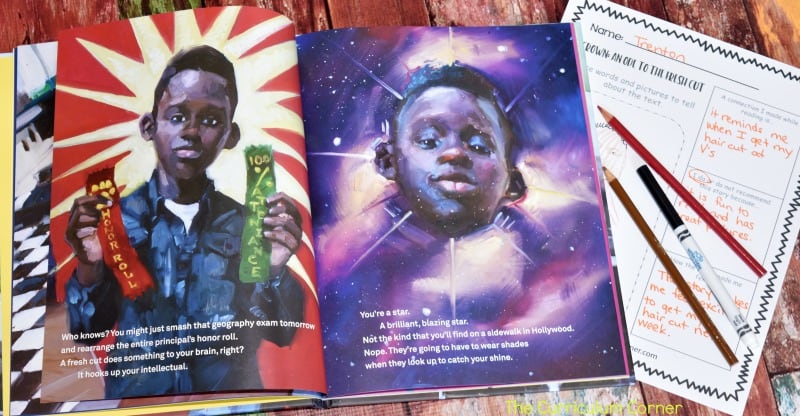 Crown: An Ode to the Fresh Cut Collection
Task Cards The first part of this collection is a set of task cards. These are designed to accompany many of the printables we have created. They will be the directions you place at each center for your students to use as a reminder.
Within the task cards, you will find reflection questions that you can have students talk about or write about.
Feeling My Best Have students share and discuss their feelings – they can add words to describe themselves when they feel their best. We've also included cards that can be used for this or other activities.
Reading Response Pages If you are choosing to have your students respond to the reading by writing, you will find a range of pages to be used for written response.
Lined Papers The collection of lined papers can be used along with the provided activities at the center.
You can download this Crown collection here:
If you are looking to purchase Crown, you will find the link below (contains affiliate link):