Wolf in the Snow Book Study –
A free literacy center set created by The Curriculum Corner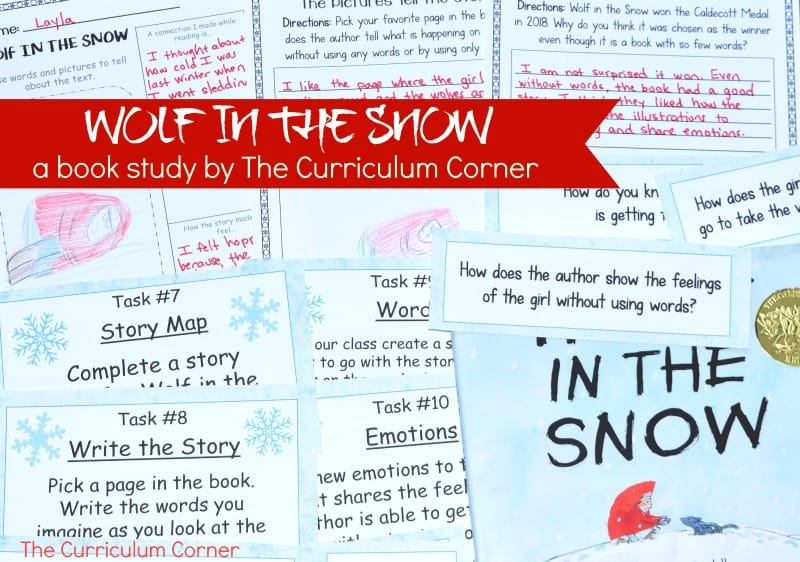 This close to wordless book was the 2018 Caldecott Medal winner.
Children will "read" the story by looking at the beautiful pictures which tell a complete story.
In this story, the girl finds a lost wolf in a snowstorm on her way home from school. She helps the wolf find his family. When she is unable to make it home in the cold, the wolf pack helps her family find her.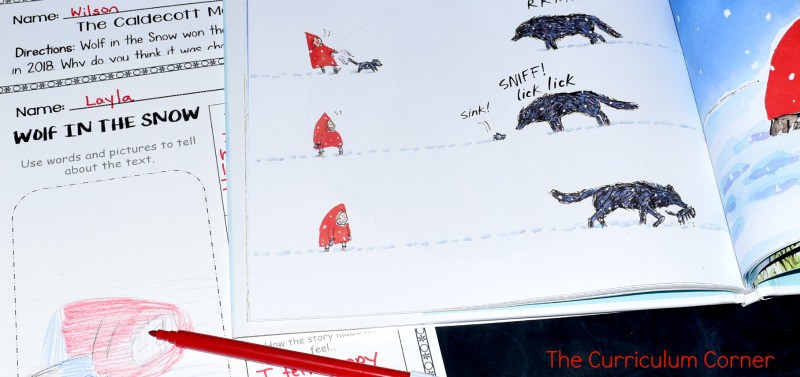 It's a perfect winter story that encourages children to look at the way illustrations can tell a story and even make us as readers see what the characters are feeling.
This resource is designed to accompany Wolf in the Snow by Matthew Cordell.
You can download the set of centers designed to go with this book at the bottom of this post. Click on the bold link.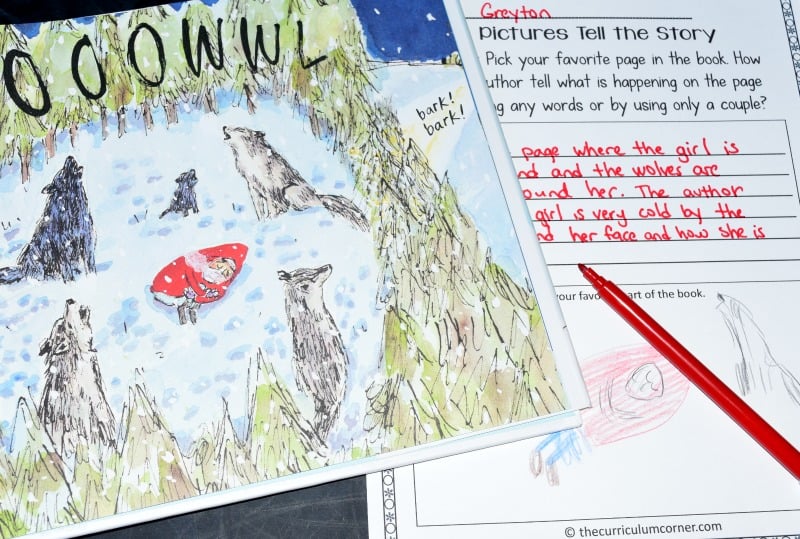 Because of the lack of words in the story, there is not a word work based center or a fluency center included as you will find in many of our other sets. Still, students will be encouraged to explore the book with literacy based activities.
If you are using this book at a literacy center, we encourage you to allow children the time to simply explore the book on their own.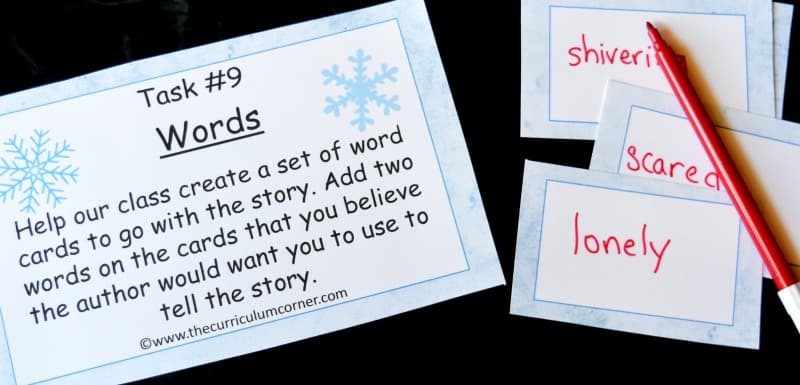 Wolf in the Snow Collection
Task Cards The first part of this collection is a set of task cards. These are designed to accompany many of the printables we have created. They will be the directions you place at each center for your students to use as a reminder.
Reflection Questions These questions encourage students to look closely and think as they are reading. There are a range of questions so you can choose the ones that fit your class focus or allow students to choose.
Emotions Students will add emotions the author makes the reader feel throughout the story.
Writing Responses & Prompts There are an assortment of pages for written responses and writing prompts. You can choose the ones that fit your current focus. Another option is to provide choices for your students.
Story Map Students will complete the story map using what they have read.
Lined Papers The collection of lined papers can be used along with the provided activities at the center.
You can download this Wolf in the Snow collection here:
If you are looking to purchase Wolf in the Snow or other books by the author, you will find the links below (contains affiliate link)