This set of bugs color key missing factors pages is a bugs color by number set for missing factor and math fact practice. This is a FREE math practice resource from The Curriculum Corner.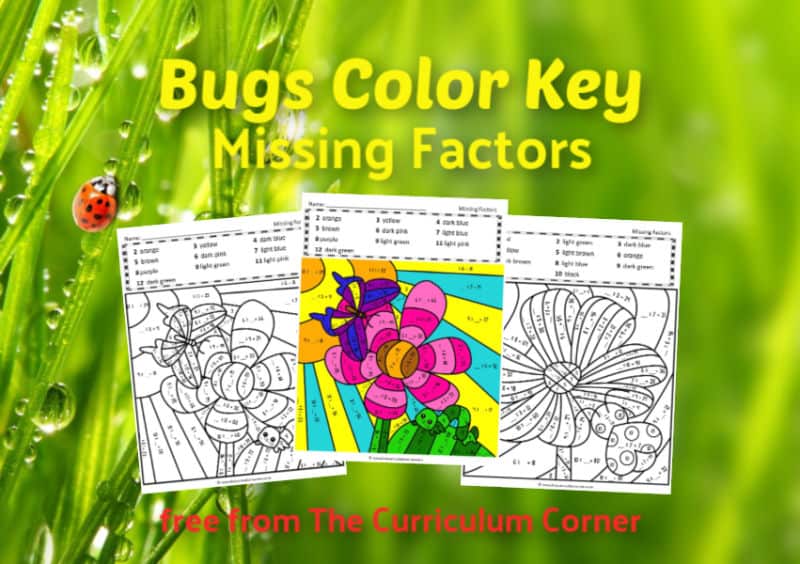 Thanks for visiting The Curriculum Corner where you will always find free resources for teachers!
This set of bugs color key missing factors pages can be used as a fun way for your students to review basic facts and practice finding missing factors…all with a cute bugs theme.
You can download this free set of bugs color by number pages by clicking on the bold, light green link indicated at the bottom of the post below.
This bugs color key missing factors set contains four different color key pages with various sets of missing factors. An answer key is included for each page.
The top of the page contains a key for coloring and each page contains math facts with missing factors for practice.
You may choose to have students color as they solve each multiplication fact. Another option is to have the students write the answer in pencil and then color when finished with the addition work. (NOTE: The spaces are fairly small in this set, so students will need a sharp pencil if they are going to write the answers in the blanks.)
These bugs color by number pages might be used at a math center if you need to give your students a paper & pencil option. You might also use them during morning entry for those students who like to include coloring in their morning routine.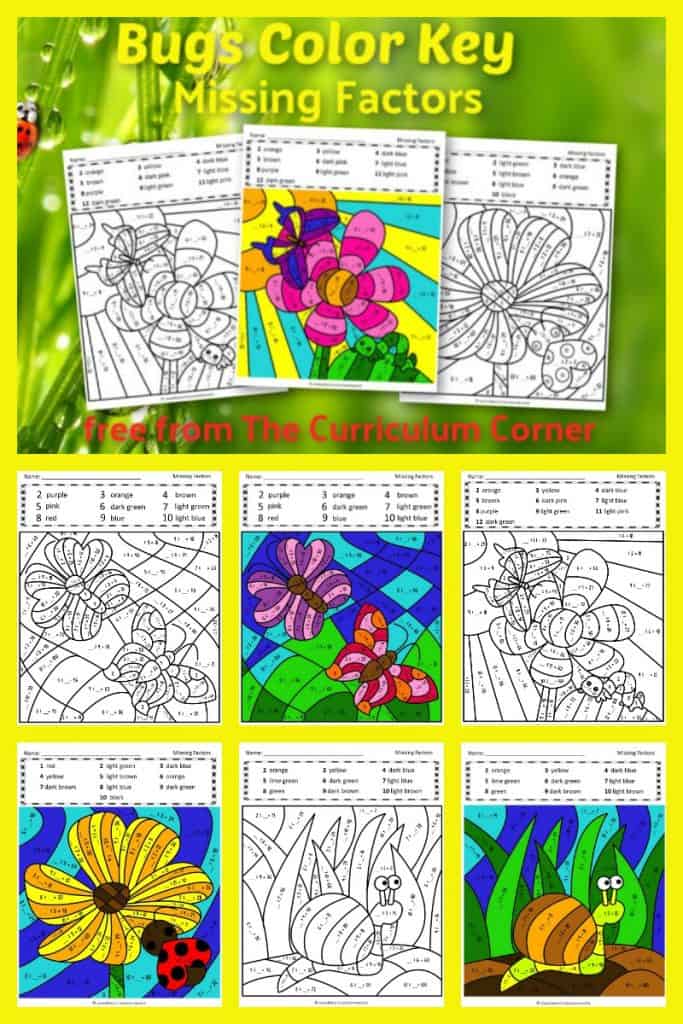 You can download this superhero color key multiplication/color by code superhero set here:
You will find more buggy themed freebies here:
Bugs Multiplication Bump Games