Our free camping word wall can be a writing workshop resource in your camping themed classroom.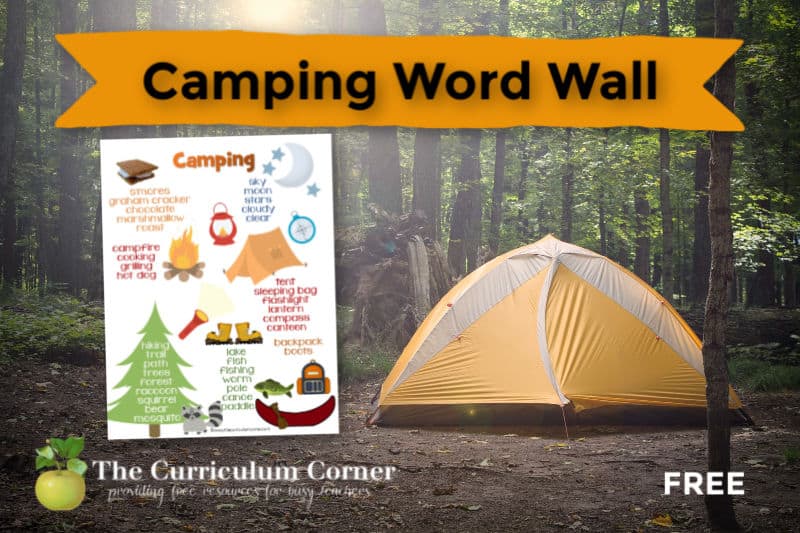 This is another free resource for teachers from The Curriculum Corner.
Our camping word wall will be a fun addition to your camping theme in your classroom.
We love camping as a theme for classroom decor or for a week or two of study – it can be an especially fun way to wrap up your year.
We created this word wall to be both a resource for writers and a decor item. This will be an easy to set up decor item for you that doubles as a learning tool.
The colorful clip art will help you create a poster that adds a little color to your room. Enlarge the print and post on your wall for an easy to assemble bulletin board.
We hope you will find this to be a useful resource for your classroom!
Using this Camping Word Wall
This word wall was created to be a resource for your young writers.
Having common words available in the room can prevent constant interruptions for spelling requests.
You might enlarge on your poster maker and allow students to add their own words. Or, add to individual writing folders.
We know that some people like to display word walls digitally when they fit the current class focus. You can display the PDF on your smart board for a writing workshop resource.
You might also encourage your children to make their own camping word wall. They can use ours as a starting point and add other useful words for their writing.
You might have your children create individual word walls or work together to create a class word wall. This type of resource can be so much more meaningful when created by the class!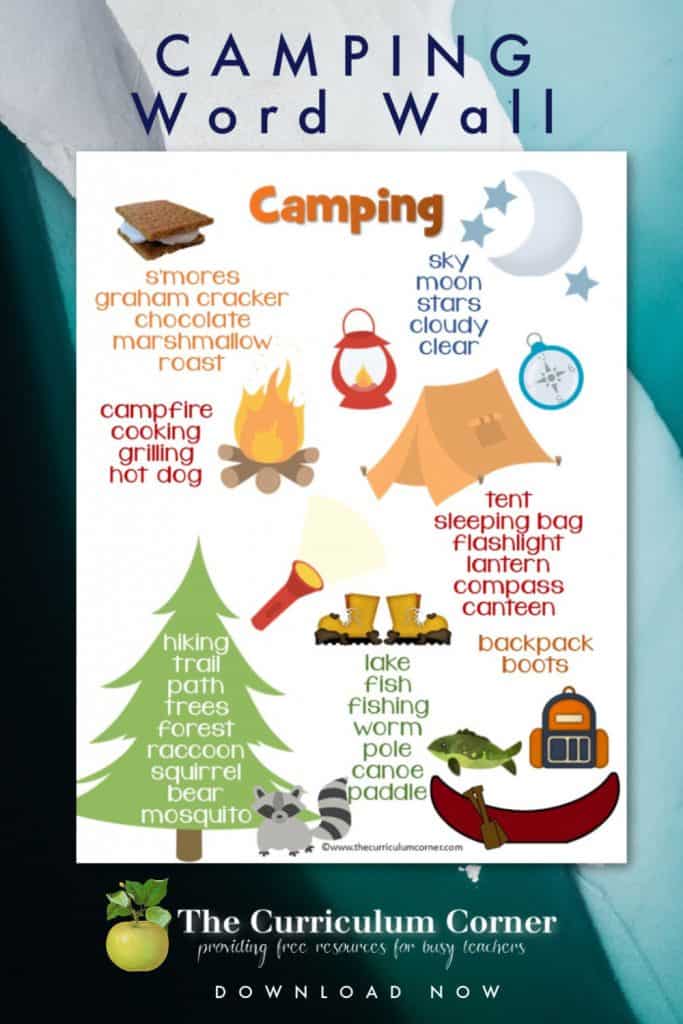 You can download this free Camping Word Wall here:
---
Looking for more Camping resources? Try these:
As with all of our resources, The Curriculum Corner creates these for free classroom use. Our products may not be sold. You may print and copy for your personal classroom use. These are also great for home school families!
You may not modify and resell in any form. Please let us know if you have any questions.