Give your students practice comparing numbers with these free comparing numbers cards.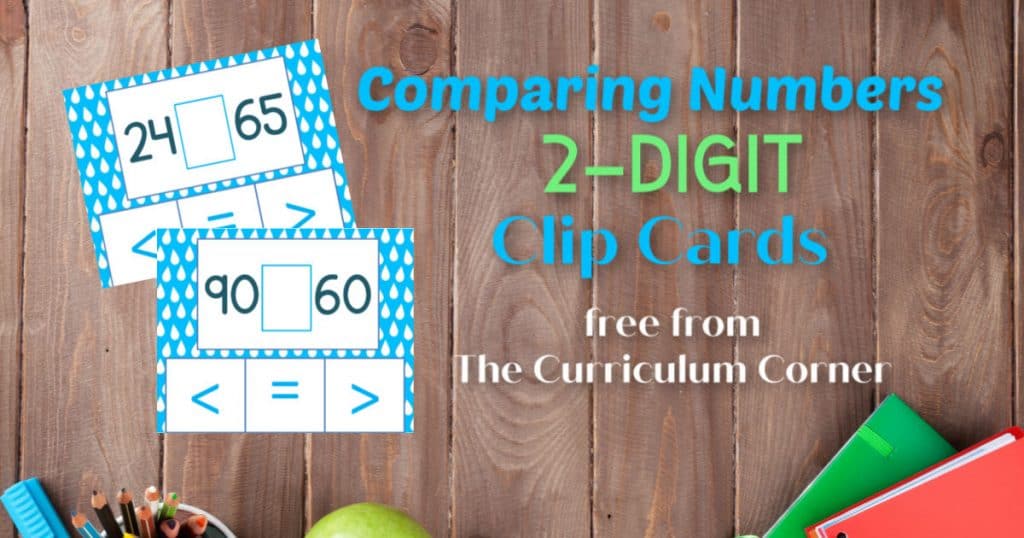 These comparing numbers cards for math practice are another free resource for teachers created by The Curriculum Corner.
This is a set of 28 clip cards for students to practice comparing two-digit numbers.
These cards can be placed at a center or used at a small group for review. You might also choose to send home a set with students needing additional practice – using clothespins and clip cards can be far more engaging than a worksheet.
To Create Your Center:
Print the cards on card stock and laminate for durability.
To create self-checking cards, place a sticker or a dot on the back of each card behind the correct answer before laminating.
Place the cards in a basket along with clothespins. Students will clip the card on the correct response.
They can then turn the card over to self-check.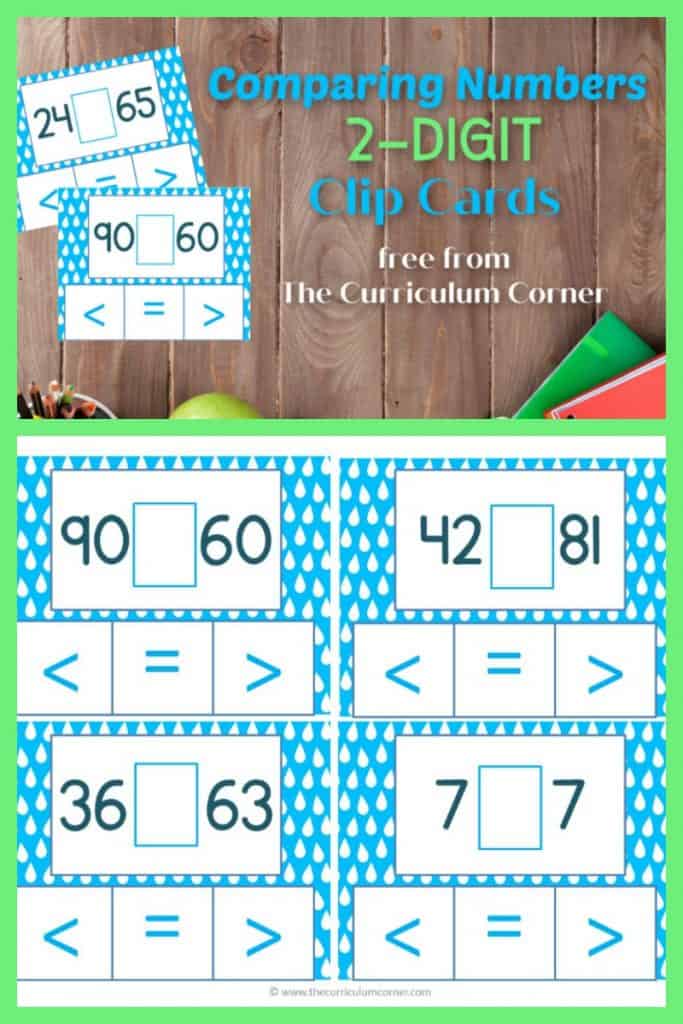 As always, these resource has been created by The Curriculum Corner for free classroom use. You have permission to copy for your own classroom or home. You may not sell these resources or modify and sell these resources.
When linking to this resource, please link directly to this post as opposed to the PDF.
You can download this free set of comparing numbers cards for math practice here:
You will find an additional set of comparing numbers clip cards below. This set is designed for students working on comparing 1-digit numbers.
The backgrounds of both sets are the same so you can choose to combine if needed. You will find the 1-digit set here:
Comparing 1-Digit Numbers Clip Cards
You might choose to put together specific sets of cards for individuals or small groups to help differentiate.
You might also be interested in the following free resources:
Numbers, Counting & Ordering Unit of Study
Printable Number Cards (1-100)
Math Check: 2nd Grade Number Sense