Give your students doubles facts and doubles +1 addition fact practice with this cactus themed PowerPoint game.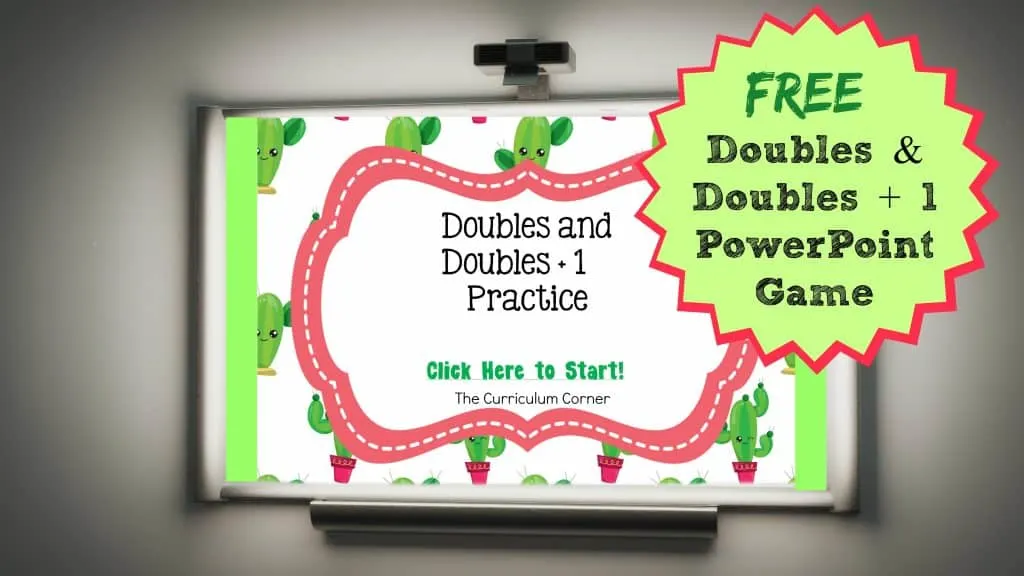 You can download this free PowerPoint doubles facts game by clicking on the bold, green link at the bottom of this post.

We know that more and more teachers are moving towards classrooms with less paper and more interactive activities. For this reason, we are beginning to create a collection of math games to be used on your interactive whiteboard. The games we are creating will cover a wide range of skills so that you will have access to a large assortment of free games to be used during your math centers.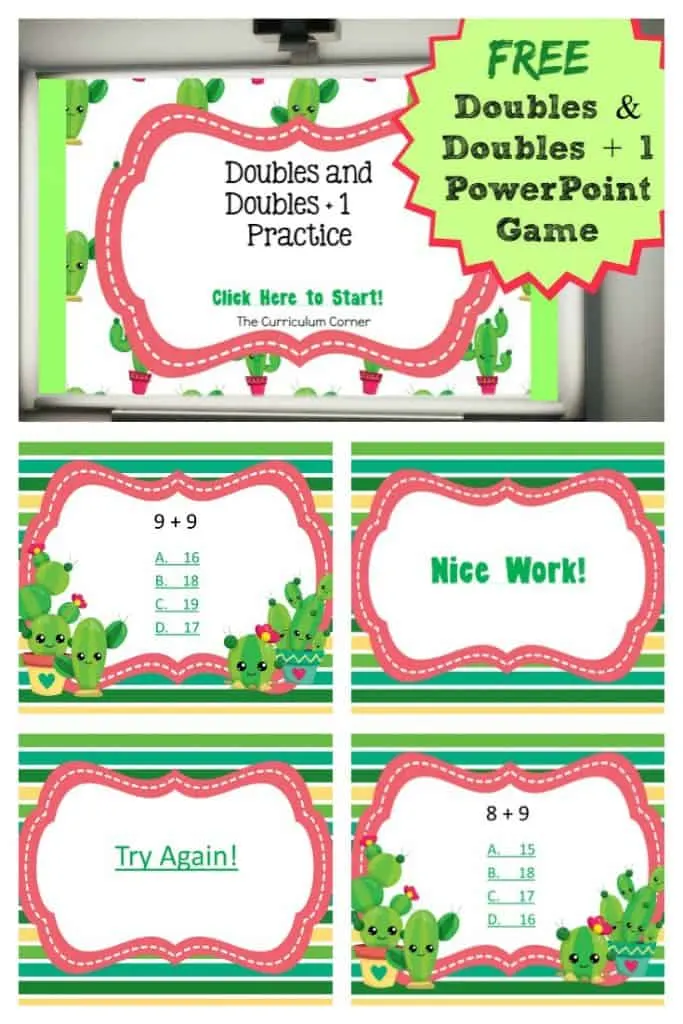 This cactus themed game focuses on doubles and doubles +1 addition facts and comes in a cactus theme.
To play, students need to click on the Click Here to Start link and they will be taken to the first problem. When a problem is answered correctly, they will receive a nice work slide which is also clickable. Students click on the wording and are taken to the next problem.
When students answer a problem incorrectly, they need to click on the Try Again hyperlink to be taken back to the problem.
The game is created so that the final slide is linked to return to the first slide.
You can download this doubles facts game here:
**Once you have downloaded your game, simply click on the view tab at the top and then select reading view. This will start your game. **
You will need the following KG Fonts for your game to display correctly: Be Still and Know and Dancing on the Rooftop (We have a commercial use license for ourselves, you will just need to download the free version!)
If you have ideas for new math skills you would like to see a game created for, please share in the comments below or send us a message. We want to make sure the games we are creating will fit what teachers need in the classroom.
If you are looking for additional practice for doubles facts, take a look at our timed tests and space themed printable games we created to address this skill: Doubles & Doubles + 1
Thank you to PrettyGrafik Design on etsy for the cute cactus clip art and background papers.