These free Fry Word worksheets are created to be used as independent practice in your classroom.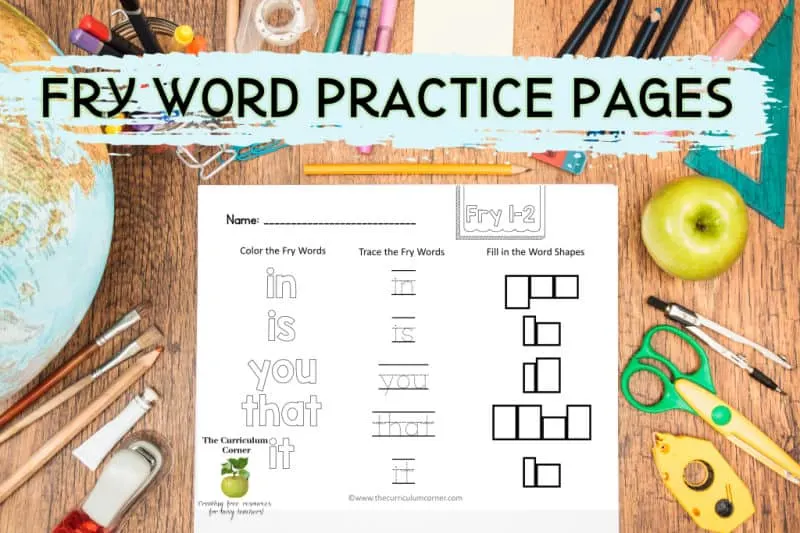 This is another free resource for teachers from The Curriculum Corner.
These new Fry Word Worksheets have been created using the first 300 Fry Words. We have broken each download into sets of 100 words.
You can download the complete set for the first 300 words by clicking on the
bold, red heading at the bottom of this post.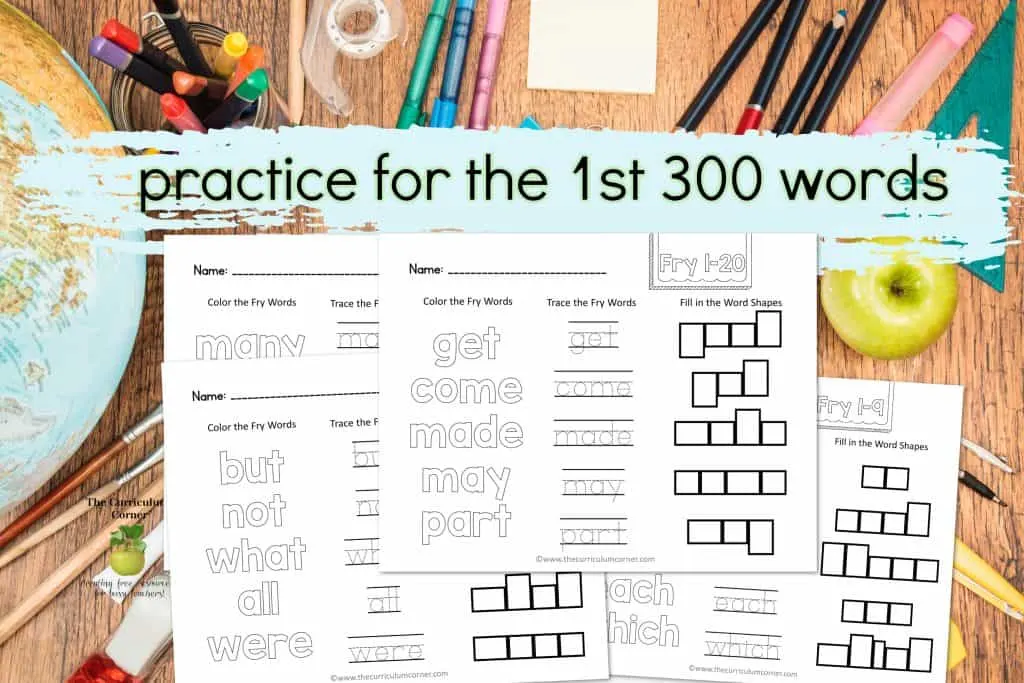 These simple pages are designed to be used for simple, independent work as your students are learning their Fry Words.
These are the types of pages we like to use when we are working early in the year on assessments with individual students. It is not always easy to find simple work students can complete without adult assistance as the year starts.
Of course, we would not recommend using these pages for students who are already strong readers and able to spell the words on their own.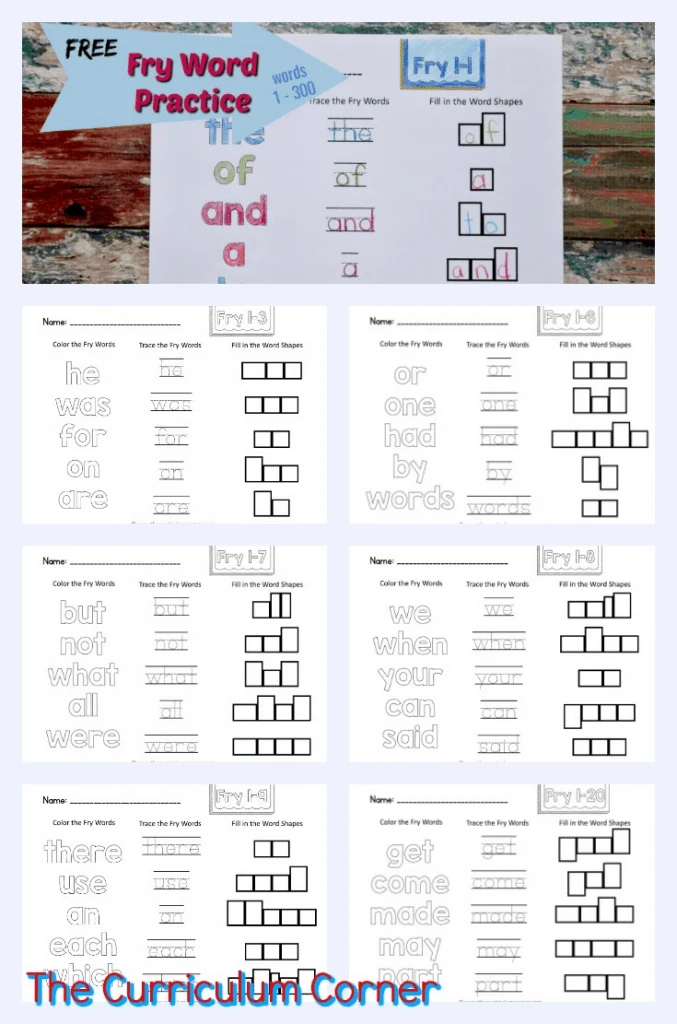 These pages might also be used for simple homework pages so that parents can help their students practice their Fry Words at home. The design of these pages will allow even parents who are not fluent in English to help their children with homework.
You can download the Fry Word Worksheets below.

You might also be interested in additional Fry Word resources we have created. These free resources include assessments, practice pages, fluency work and other word work. You will also find a link to our favorite Fry Word strategy known as Fry Word Stacks. This is the best way we have found to help our own students quickly master their Fry Words. We are always adding new resources to this already large collection so be sure to bookmark it and check back throughout the year!
You can find our complete Fry Word collection here: