These Fry Word Activities come with Fry Word Cards to help you create a rotating set of literacy centers.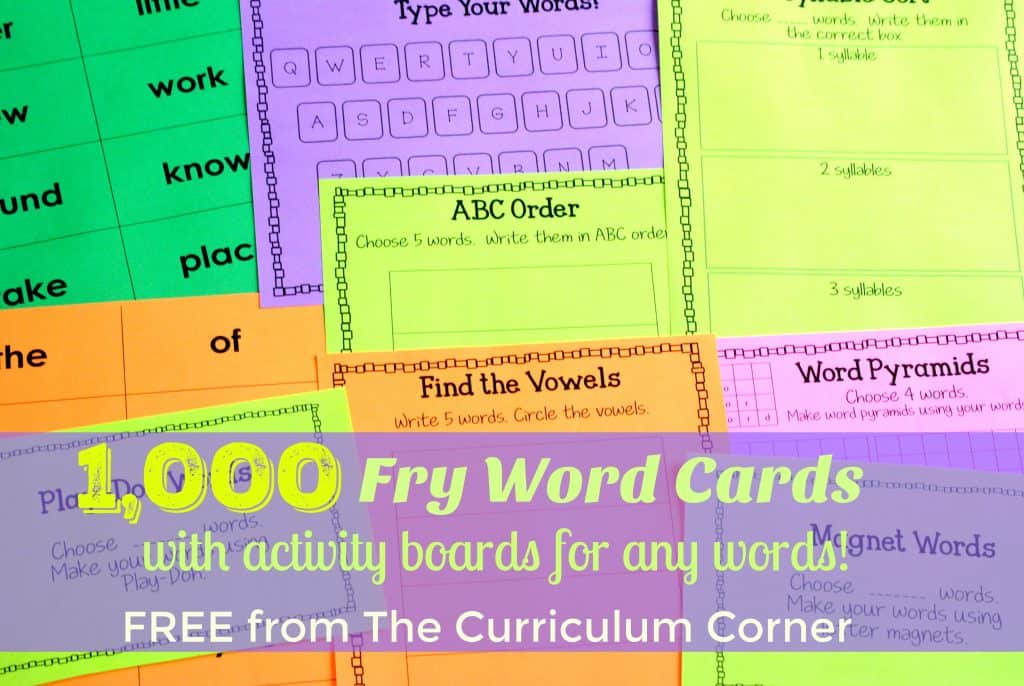 This is another free resource for teachers from The Curriculum Corner.
These free Fry Word Activities and Word Cards are designed to help your students master their sight words.
This collection will help you create a center that is easy to change each week. It will also make it easier for you to differentiate for your students.
The first set of downloads is our simple Fry cards. We have included all 1,000 in this post!
We have also created a collection of activity boards to be used with the cards. The boards can also be used for other word cards. You can find this download at the very bottom of this post.
For both downloads, just look for the bold words below!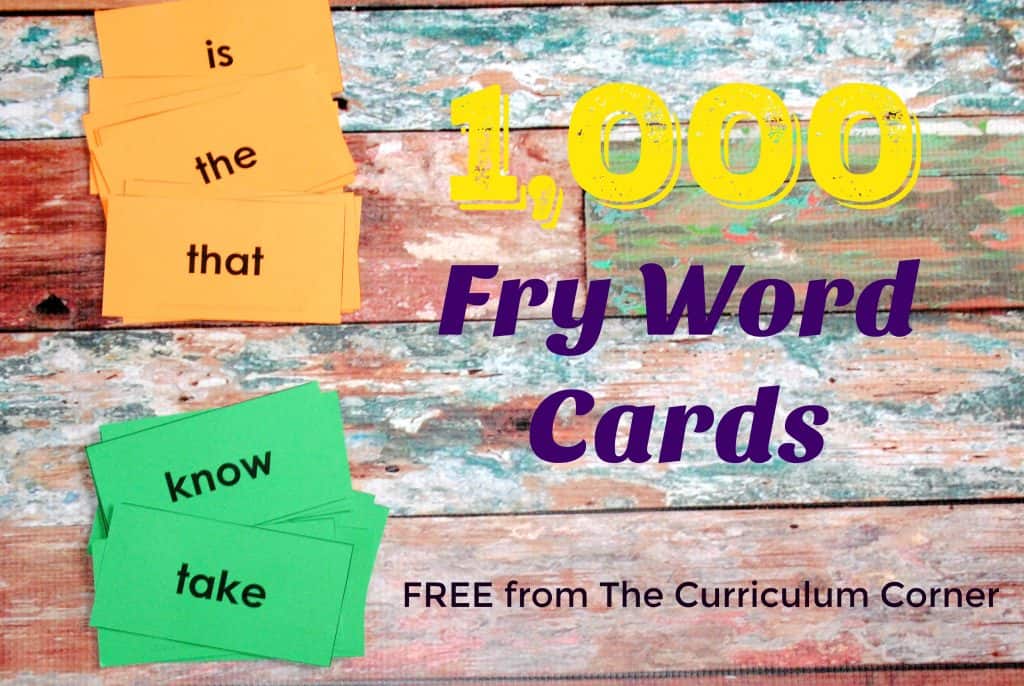 Getting Your Fry Word Activities Ready
We suggest printing each set of these Fry cards on different colored card stock for easy sorting and storing. (You might want to print two of each set for simple matching games.)
Another idea is to print all 1,000 on the same color card stock and laminate for various language sorts. Students can search for the nouns, plural nouns, pronouns, verbs, adjectives, etc.
For sentence writing practice you could put words in a basket and have students choose words randomly to write in sentences.
Creative writing can also be encouraged by having students choose ten words and figure out how to incorporate all ten in a creative story.
You can use these activities with any set of words.
Fry Word Activity Boards
This set of boards begins with task cards providing directions.
These boards are basic tasks you can use with any set of words. They include activities such as putting words in ABC order, forming words with Play-Dough or making words using magnets.
Once you laminate the pages, place them at a center along with the necessary materials.
You will also find full page activity sheets which are perfect for printing on colored card stock and laminating. Place at a center with dry erase markers and the Fry Word cards that fit the needs of your students.
To play the Write the Room activities, begin by placing 5 or 10 cards around the room, numbered 1 – 10. Students then search the room to find the cards. They will record the words in the correct spot on their recording forms.
You will also find two blank recording pages to use as needed in your classroom.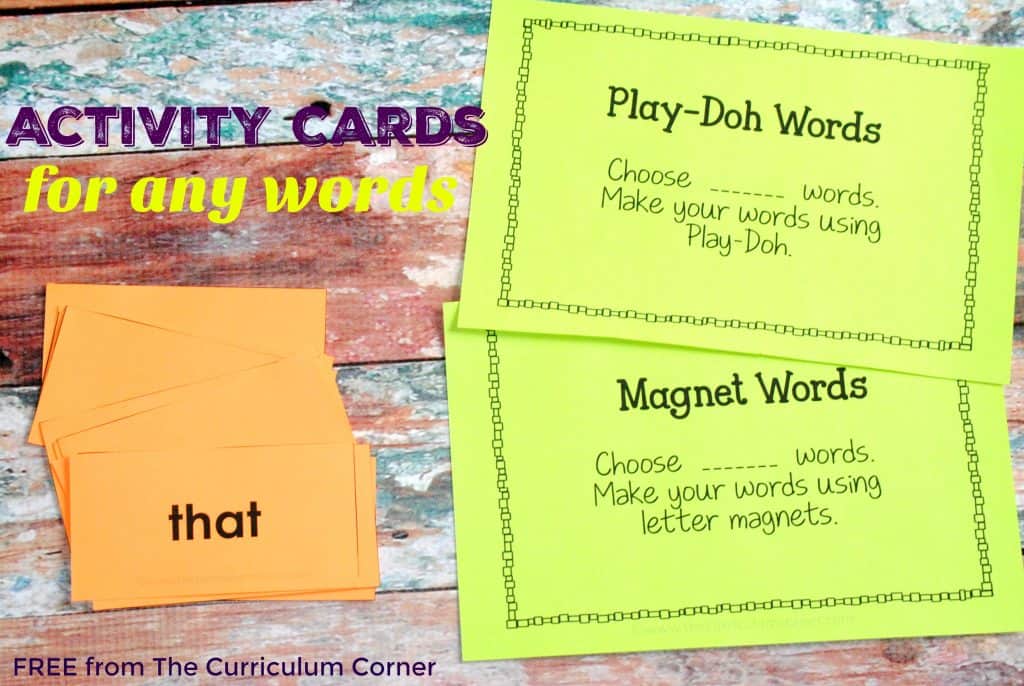 You can download the Fry Word Cards here:
You can download the complete set of Fry Word Activities here:

Looking for bright cardstock for printing? We like this (contains affiliate link)

---
As with all of our resources, The Curriculum Corner creates these for free classroom use. Our products may not be sold. You may print and copy for your personal classroom use. These are also great for home school families!
You may not modify and resell in any form. Please let us know if you have any questions.