Gingerbread stories are a great theme to focus on in your December classroom.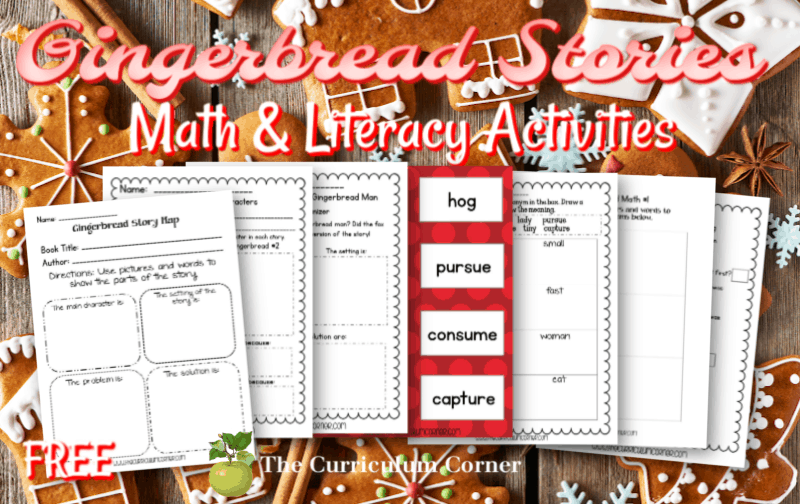 This is another free resource for teachers from The Curriculum Corner.
Trying to figure out how to teach gingerbread stories in your classroom?
We have many suggestions and engaging activities.
We love that gingerbread boy and girl books can be a unit of study that is fun to weave engaging activities into.
Our free gingerbread resources are the perfect place to start when planning your gingerbread unit!
We love gingerbread stories because they are engaging while also fitting into fairy tale standards (along with many others.)
Our students always love exploring different versions of The Gingerbread Boy.
Start by reading different versions. Then, complete some of our created activities.
You will find resources focused on standards along with activities to add fun to your learning.
You can download the complete, free collection by clicking on the bold, green wording towards the bottom of this post.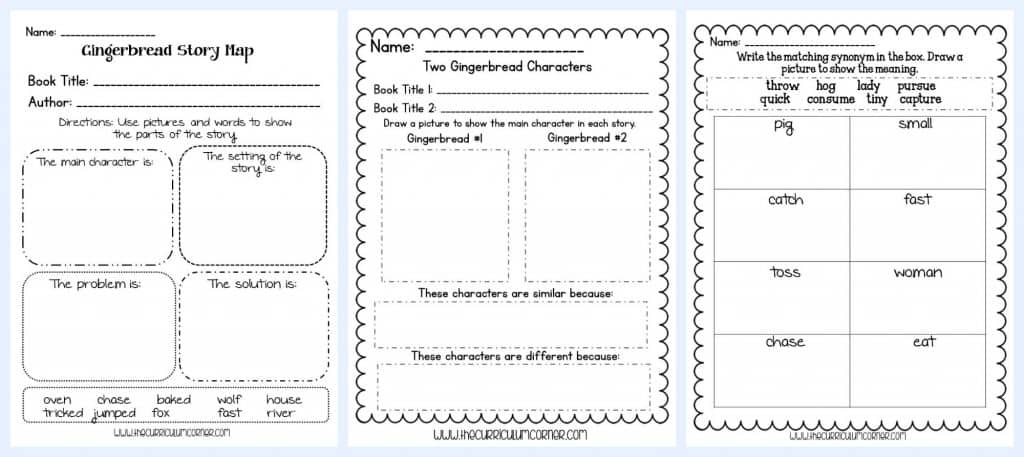 Some of the pages included are described below:
Gingerbread Man Story Map Two versions, one complete with a word bank!
Gingerbread Visualization Practice Students draw the Gingerbread Man and use words to describe what he looks like.
Compare & Contrast Students compare two versions of gingerbread stories.
Gingerbread Character Traits Students tell about the inside of the character.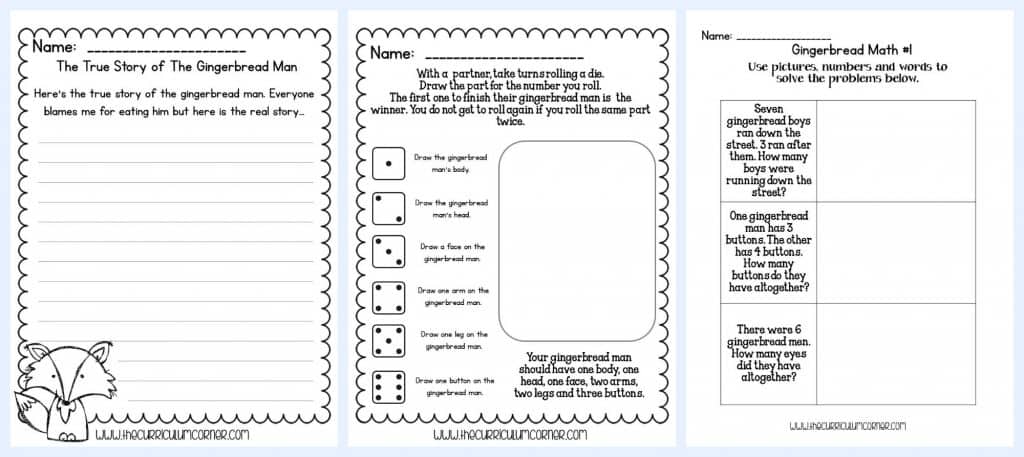 Gingerbread Chart Students complete the chart. They will show the differences between different versions of the story.
The True Story of the Gingerbread Man Students write their own version of the story using our decorative paper.
Synonym Practice Students write and draw a picture to match the synonyms from the story. We have also included matching cards for this activity.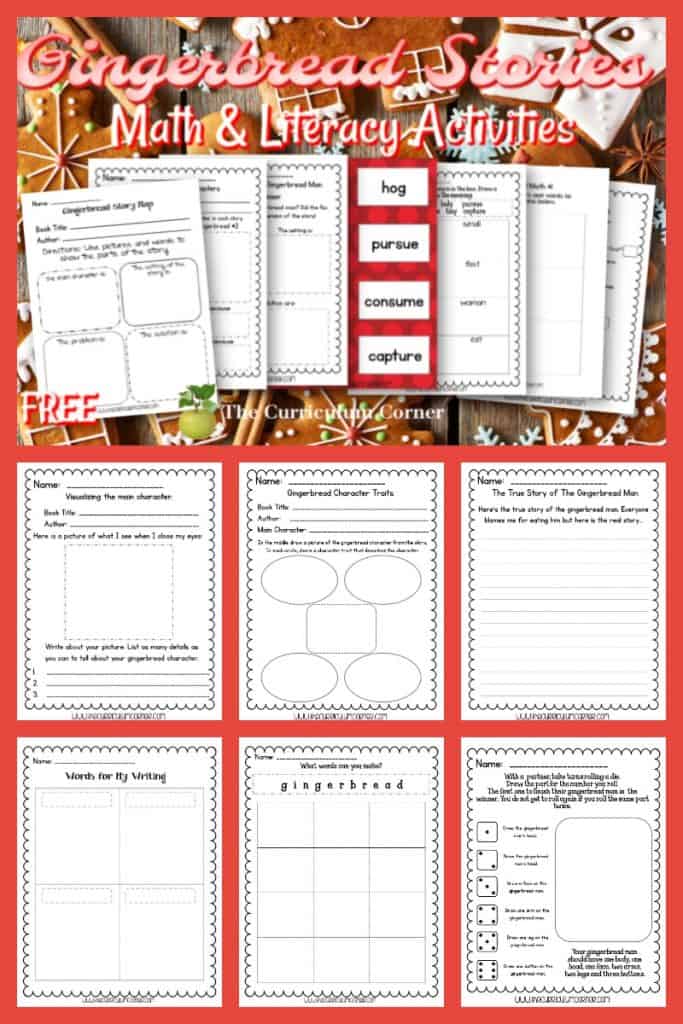 Gingerbread Words Students create their own words using the letters from "gingerbread."
Build a Gingerbread Man Students take turns rolling a die to create their own Gingerbread Man. This is a partner game. (Simpler version included)
Gingerbread Story Problems These problems ask students to draw a picture to solve. Three pages are included.
Gingerbread Graph Give students a gingerbread cookie and have them take a bite. Create a graph showing which part was eaten first. Wrap up the activity with our Gingerbread Graph Questions.
You will also find blank book pages for students to write their own gingerbread story.
You can download the complete Gingerbread Stories collection here:
We are sharing a few of our favorite versions of the gingerbread man below. These contain affiliate links.


You might also like the following free activities