These free growth mindset focus mats have been created to help you get your students to focus and reflect.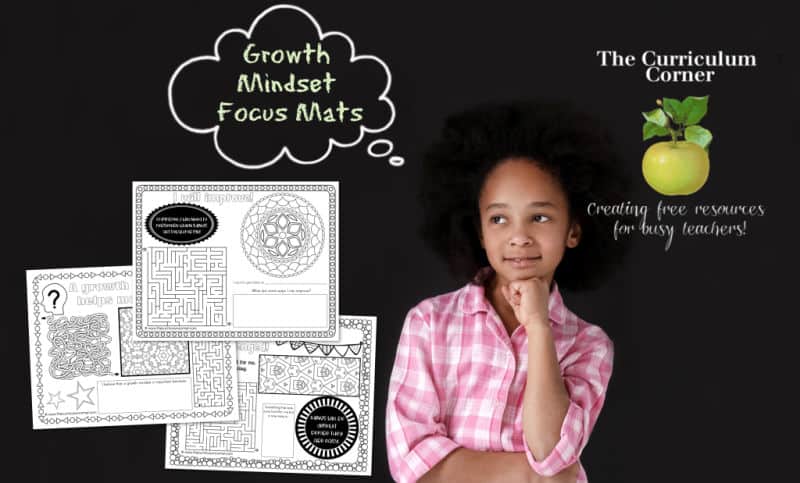 These free growth mindset focus mats are another tool you can add to your collection.
How can these be used?
You could use these for a morning entry task when you have a busy morning ahead of you.
Or, you might use them to help students reflect at the end of the day.
This resource has been created to help your students have a calming and relaxing entry into school as they prep for the day.
What you will find below…
We are providing you with eight mats that you can copy and share with your students. You might choose to create a stack of each so students can choose the page they are most interested in.
As these mats are not specifically designed to teach the concept of having a growth mindset, we suggest using them with other materials to help students learn the concept.
The pages contain a variety of images for coloring such as frames and mandalas. There are also mazes and a few other open-ended questions.
Our thought in creating these is we wanted something simple for students to work on that would be relaxing. The process of coloring the designs contained on the mats and creating patterns can be a calming process.
Of course, for students who might be overwhelmed by the designs, a blank piece of paper might be a good option. Some students might prefer to simply draw or doodle instead of having a preprinted page.
To complete these mats, we suggest students have access to colored pencils or fine tipped markers.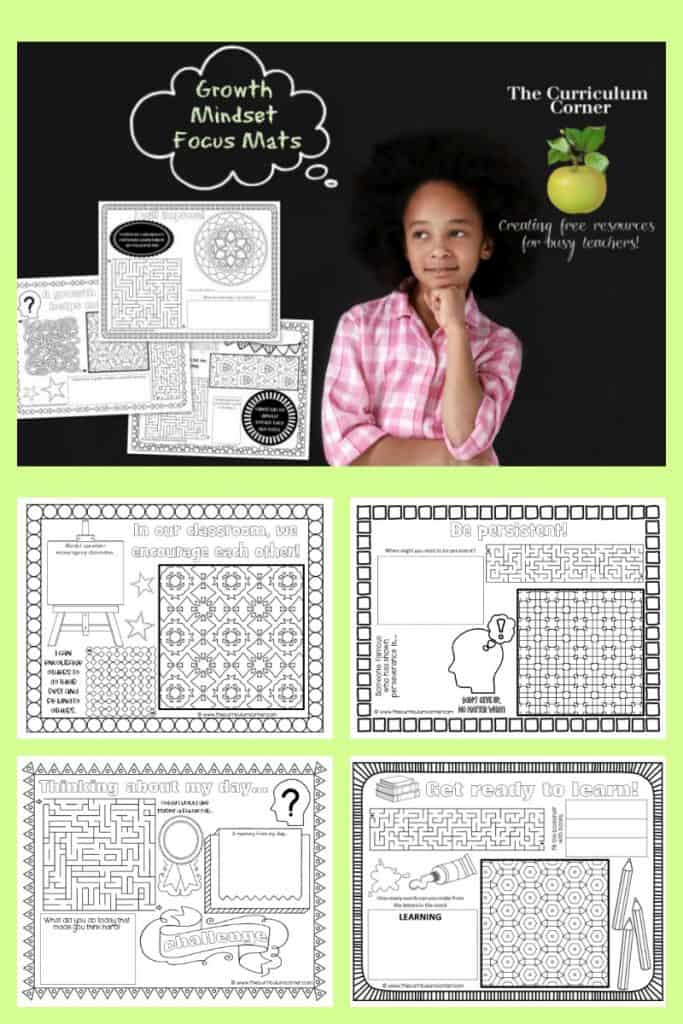 You can download these free focus mats for students here:
Looking for similar sets to try? You might like these that we created to help prepare your students for standardized testing:
You might like these markers to make coloring fine lines easier for your students. (contains affiliate link)


Thank you to the following for the clip art you will find in this free resource for teachers: