Wondering how to add a new font to your computer? We can help!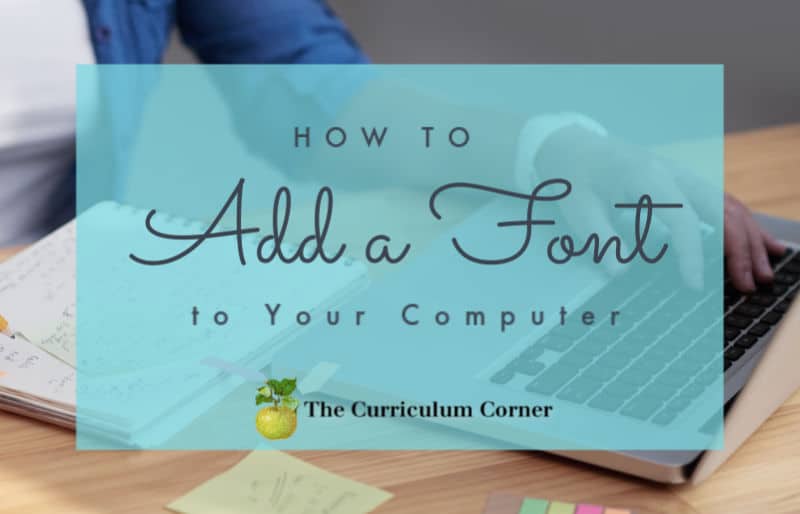 This is another free tutorial for teachers and families from The Curriculum Corner.
We've had a few requests for a tutorial on how to add a new font to your computer. We hope the directions below will help walk you through this process!
If you aren't very techy, this is a good place to start! Adding a font to your computer is a simple process that can help you add a little flare to the worksheets you are creating.
As teachers have quickly had to move to all on-line teaching or all printable packets to be sent home, we know there has been a lot of learning.
While adding new, fun fonts is not necessary to make these resources, some unique fonts can add a little twist to your work.
The steps below will help you with this task.
How to Add a New Font to Your Computer
Find the font you would like to install. If you don't have a favorite font designer, we really like Kimberly Geswein. Her fonts are perfect for teachers – including an easy to work with handwriting lined font and even fraction fonts. We found one of her fonts that we don't have yet to install: KG She Persisted. (Her fonts are free for personal use. If you are using her fonts to create and share products like we do, be sure to purchase a commercial use license.)
Download and save the font to your computer.
You will need to unzip the font file you downloaded. Double click on the zipped file.
Under the Compressed File Tools you will select the folder that says Extract All.
A window titled Extract Destination and Extract Files will pop up. Click on Extract.
You will now be able to view the unzipped file in your download folder (or the spot where you saved the font.) Double click to open this file.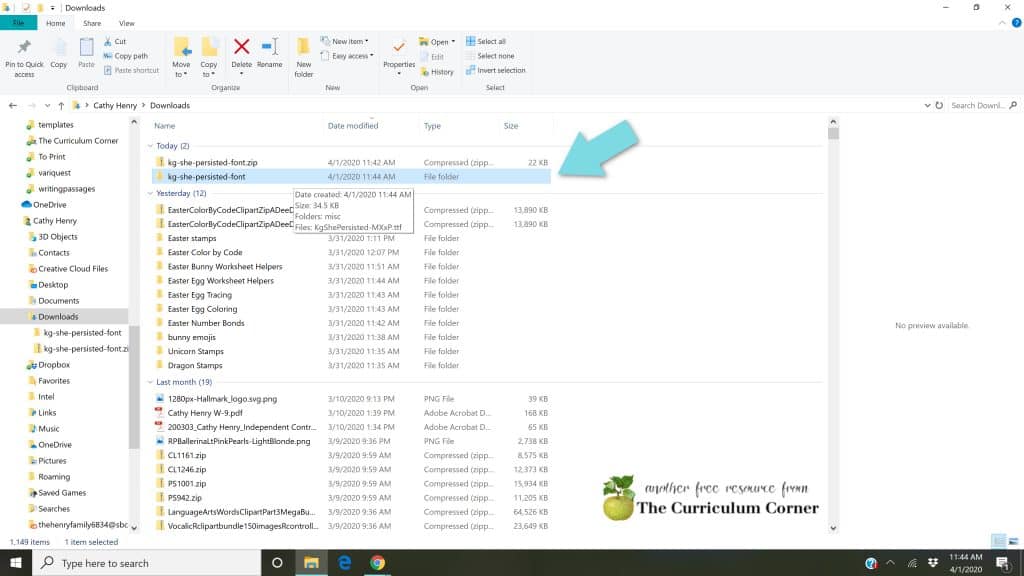 Right click on the file that ends with .ttf. Select Install from the drop down.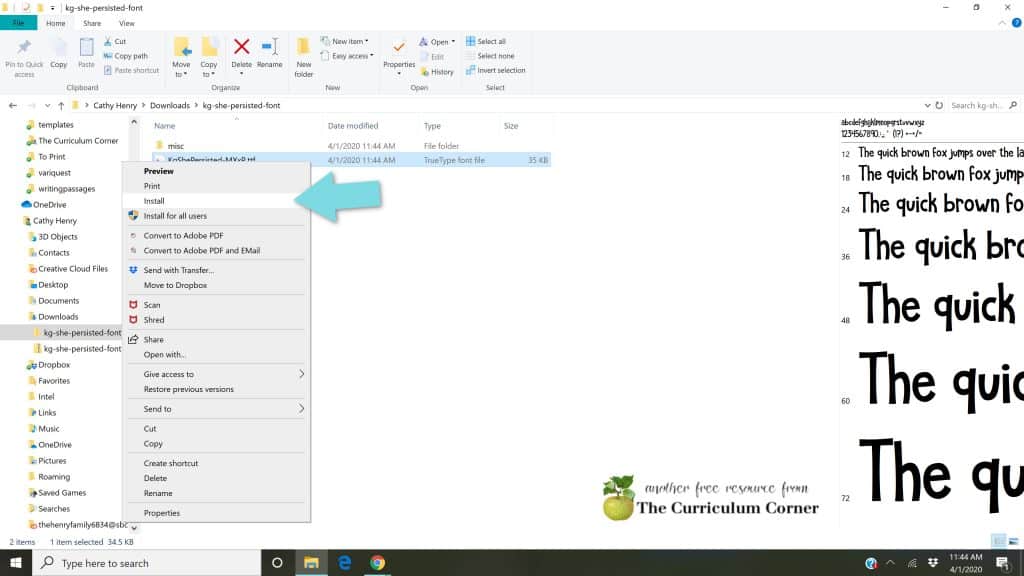 The font is now installed on your computer! When working in Word, Powerpoint or other programs, the font you installed should now be one of your choices.
Please keep the questions coming! We can't promise to know all of the answers but we will research to see if we can find an easy and free way to accomplish what you need to.
As with all of our resources, The Curriculum Corner creates these for free classroom use. Our products may not be sold. You may print and copy for your personal classroom use. These are also great for home school families!
You may not modify and resell in any form. Please let us know if you have any questions.