How to Share 1 PDF Page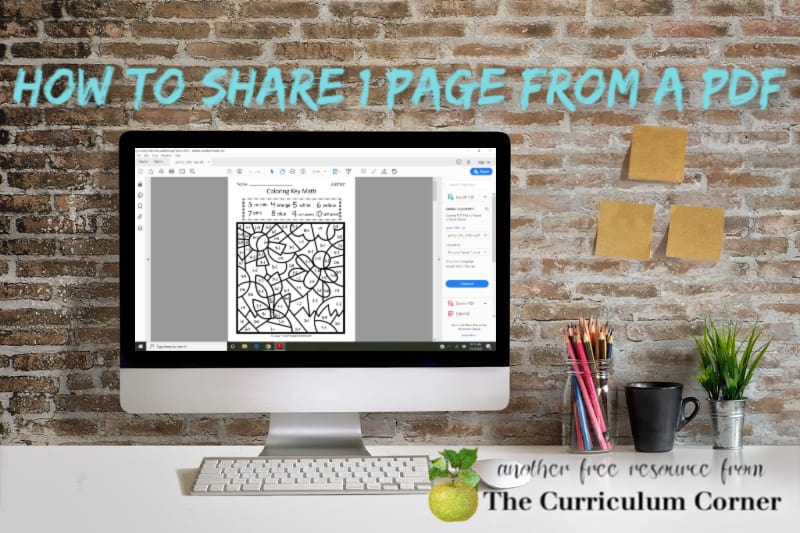 This is a free how to resource from The Curriculum Corner.
Wondering how to share 1 PDF page from a larger file? You're not alone!
We have been receiving quite a few questions we have never anticipated. And questions we don't know the answers to!
It might take us a little time to research and help you out, but please keep sending those questions our way.
Taking our normal curriculum and creating an on-line or at home version to the extent it is currently happening is new for all of us.
One of our most recent questions was in regards to our larger collection of worksheets shared as PDFs. Teachers are looking for ways to pull out a single page and share just that page with families.
We understand that you don't want to send your families a collection of 50 worksheets so we started looking for answers.
Also, a user pointed out that they don't want to send the answer key along with the worksheet. Another good point.
We've done our research and this is the easiest solution we have found with the program most teachers already have installed on their computer!
How to Save 1 PDF Page from a Larger Document
Find the PDF document you want to use. If it is a document you found on line, save it to your computer.
Open Adobe Reader. (If you don't have this program, it is a free download you can grab from Adobe.)
Open the file you would like to separate.
Determine the page or pages you want to pull out of the document.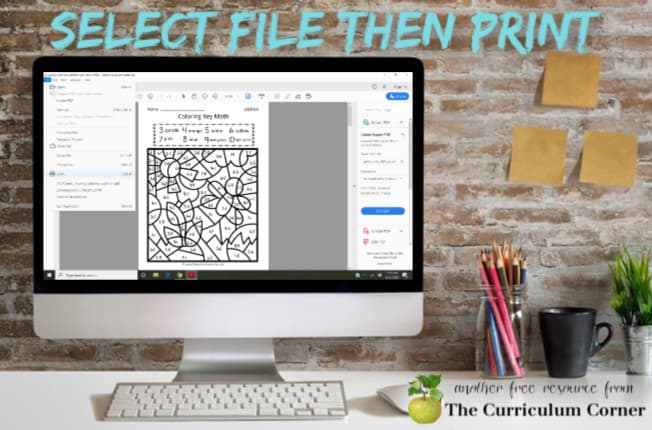 Click on File
Select Print
Click to show the drop down menu for Printer
Select Microsoft Print to PDF
Under Pages to Print, select Pages
Enter the number of the pages you would like to save in a separate document
On the bottom right of the screen, press Print
Name the file you are saving where it says File Name and click Save
You've done it! You should now be able to share the pages you saved in a new document with families.
Download the printable directions here: PDF Directions.
Please keep the questions coming! We can't promise to know all of the answers but we will research to see if we can find an easy and free way to accomplish what you need to.
Looking for our collection of worksheets, journal pages and other resources that are perfect for creating at home packets? They are all completely free!
Here they are: