Create your own homework packets for home learning using our free resources.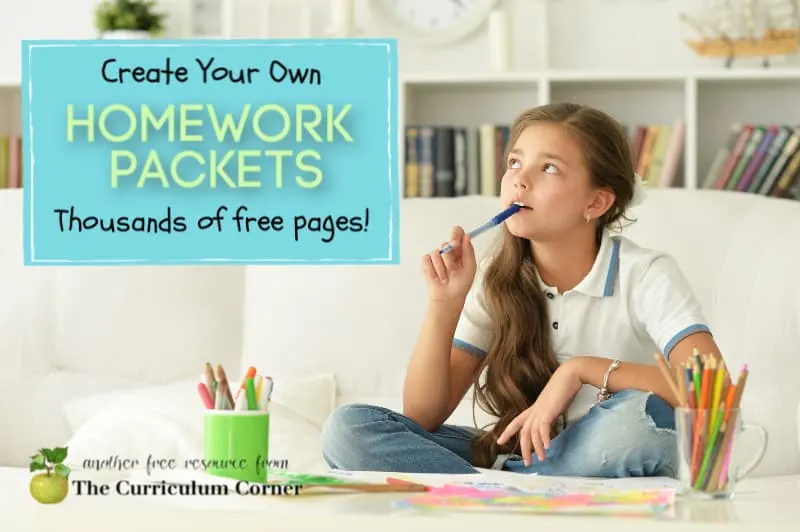 This is another free collection of resources for teachers from The Curriculum Corner
Working on creating homework packets for your students? You've found the perfect place to start!
As schools are moving to e-learning, we know this is not possible for many across the country. Too many families do not have the resources to fully engage in e-learning.
For teachers in schools where technology is not available, we have heard of packets being created to send home with students.
We have just updated this collection in the fall of 2020 to add in our newest resources.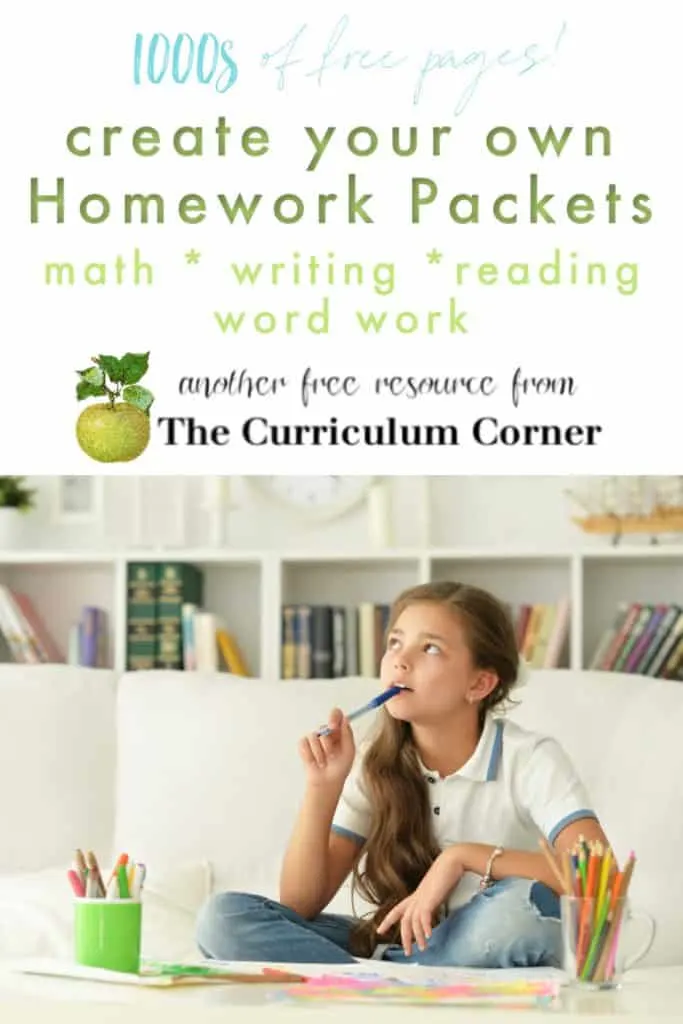 While we in no way think sending home a packet of worksheets is ideal, nothing about the situation is ideal and as teachers we know to do the best we have with the circumstances we are dealt. If you must create homework packets, we wanted to give you the resources to do so.
We have worked to gather links to possible resources you can use when creating your packets.
The links below range from journal pages to math worksheets to graphic organizers.
Hopefully you will be able to find resources that will work for your students when creating your homework packets.
We have seen pictures of teachers creating pencil pouches with necessary supplies such as pencils, crayons, scissors and glue. If you have other ideas you are putting together for your students – please share your suggestions below! We know many teachers are looking for ways to help their families.
Obviously at a time like this the intent of the packets your create will not so much be learning but to keep a small sense of normalcy. Maybe students having a little exposure to academics while they are gone will also help prevent a slide backwards over the next month or so.
Click the images below to find resources to assist you in creating your homework packets:
Can you add to our homework packets collection?
You will find additional no prep printables focusing on word work at Cathy's other site, Free Word Work.
If you have any free pages to share with teachers on teachers pay teachers or on your blog, please feel free to share the links in the comment section below. They must be completely free resources.
---
As with all of our resources, The Curriculum Corner creates these for free classroom use. Our products may not be sold. You may print and copy for your personal classroom use. These are also great for home school families!
You may not modify and resell in any form. Please let us know if you have any questions.