Download this set of graphic organizers for how to writing to help your writers during writers' workshop.
Add these free graphic organizers for how to writing to your collection of writing tools.
These can be added to your writing unit of study.
This is another free resource for teachers and homeschool families from The Curriculum Corner.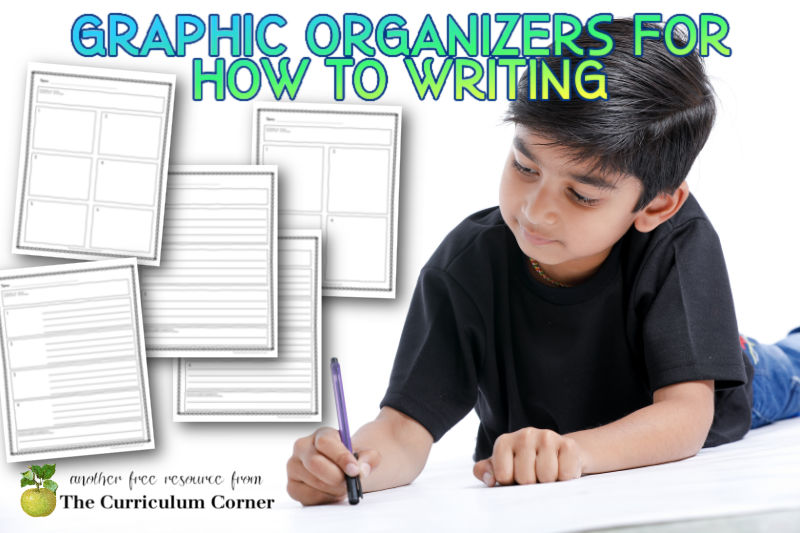 Graphic Organizers
Graphic organizers are great tools you can use when helping any of your writers – even the youngest!
They are a great way for students to plan out their thoughts.
Using an organizer makes the writing process a little less stressful for some writers who have anxiety over the writing process.
Sometimes moving from requiring words to allowing or even encouraging pictures can be a strategy for some of those students who feel stress when writing.
We want to make sure those students who feel pressure about writing begin to develop confidence and joy when writing. Any tools that will help them in this process, are something we should be looking at as teachers.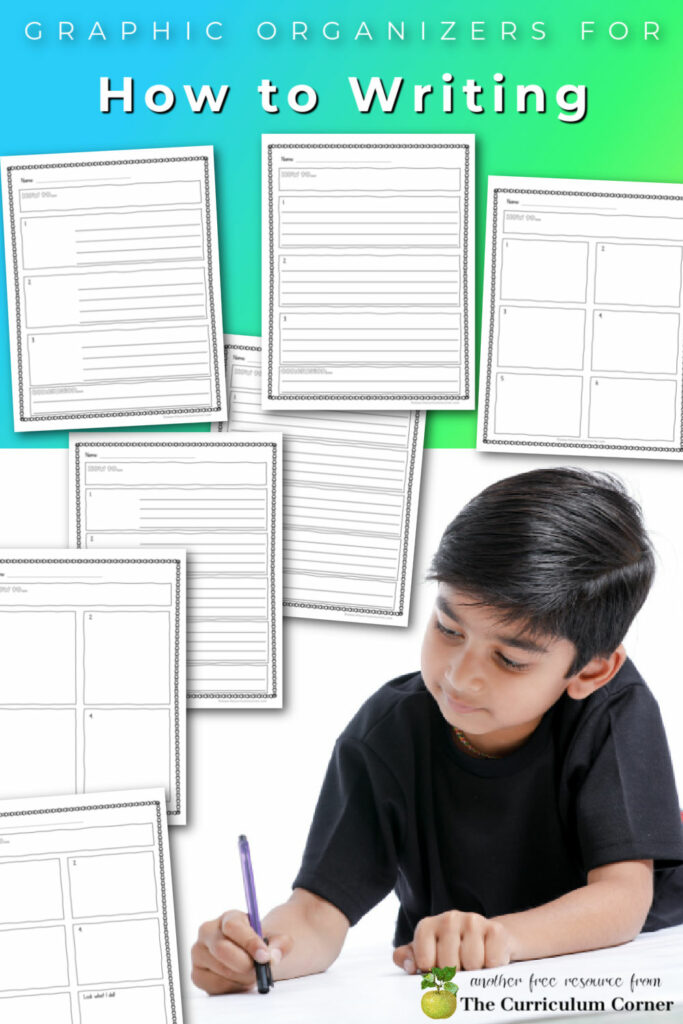 Graphic Organizers for How to Writing
This download contains seven free graphic organizers.
If you are looking for additional ideas for teaching how to writing, take a look at the other collections I have created. You will find a Kinder / 1st Grade Unit of Study and a collection for 2nd / 3rd Grades.
This download contains an assortment of organizers so you can allow your students to choose the pages that are just right for them.
There are options for students who will use mostly pictures, a combination of words and pictures or just words.
Also, there are pages that provide spaces for a different number of steps.
You can download these free organizers here:
As with all of our resources, The Curriculum Corner creates these for free classroom use. Our products may not be sold. You may print and copy for your personal classroom use. These are also great for home school families!
You may not modify and resell in any form. Please let us know if you have any questions.