If you are getting ready to teach 2nd Grade Geometry, this collection has everything you will need.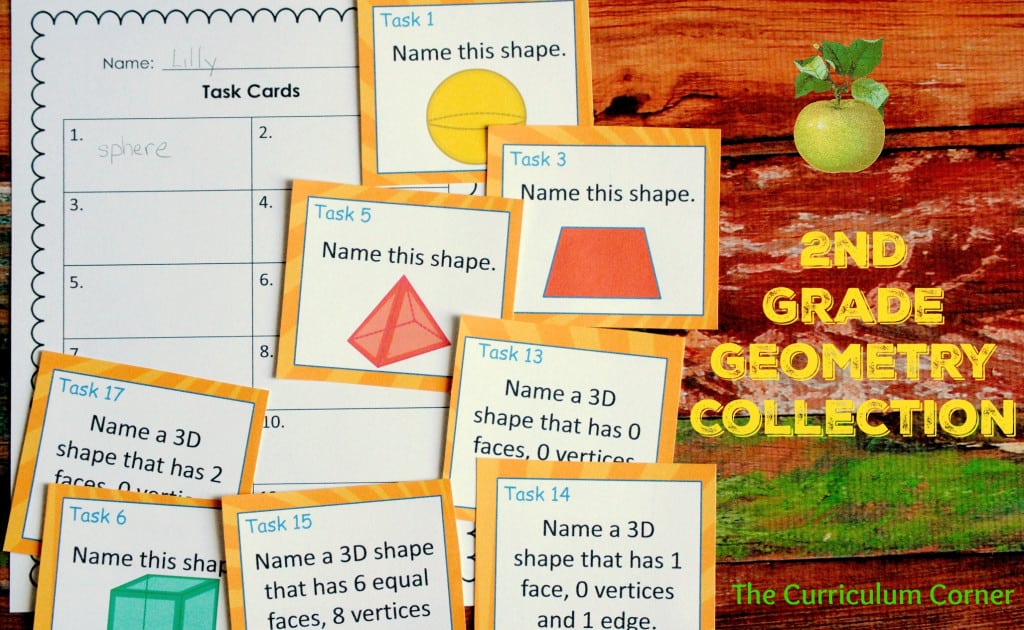 This post contains the materials needed for you to address the 2nd Grade Geometry standards. We like to print many of the items on card stock and laminate for durability. Make the recording pages reusable by doing the same or inserting into a page protector.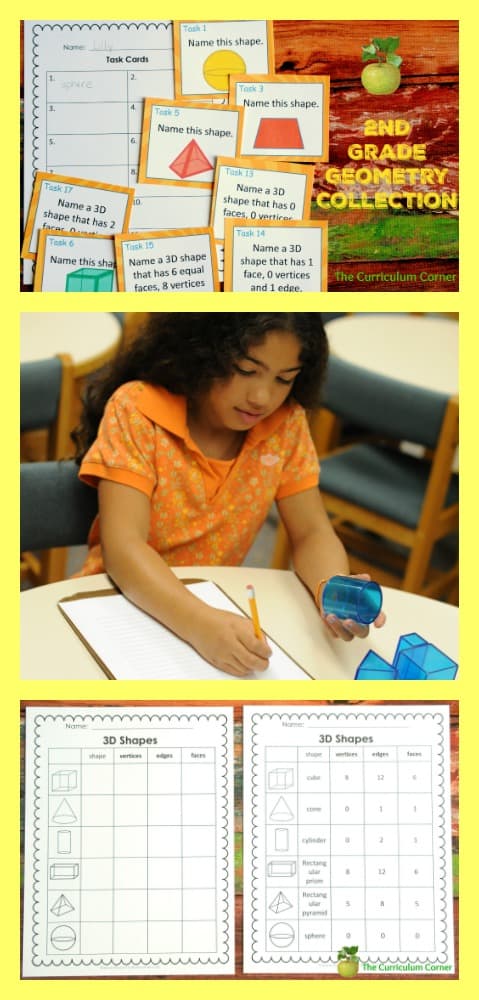 Download all of the resources for the below activities by clicking on the bold, green link at the bottom of this post.
You will find all of the following activities & materials within the printables collection:
Shapes Poster (with an assortment of 2D and 3D shapes) – enlarge and display in your room or add to math folders for student reference
Geometry Task Cards (These could be used as task cards at a center or as a scoot game.)
3D Shape Anchor Chart This poster includes the names of the shapes along with the number of faces, edges and vertices. When you research, there is some discrepancy. We have used Dr. Math as our reference: http://mathforum.org/library/drmath/sets/select/dm_cone_edge.html.
Blank 3D Shape Chart This chart is for students to research and complete on their own.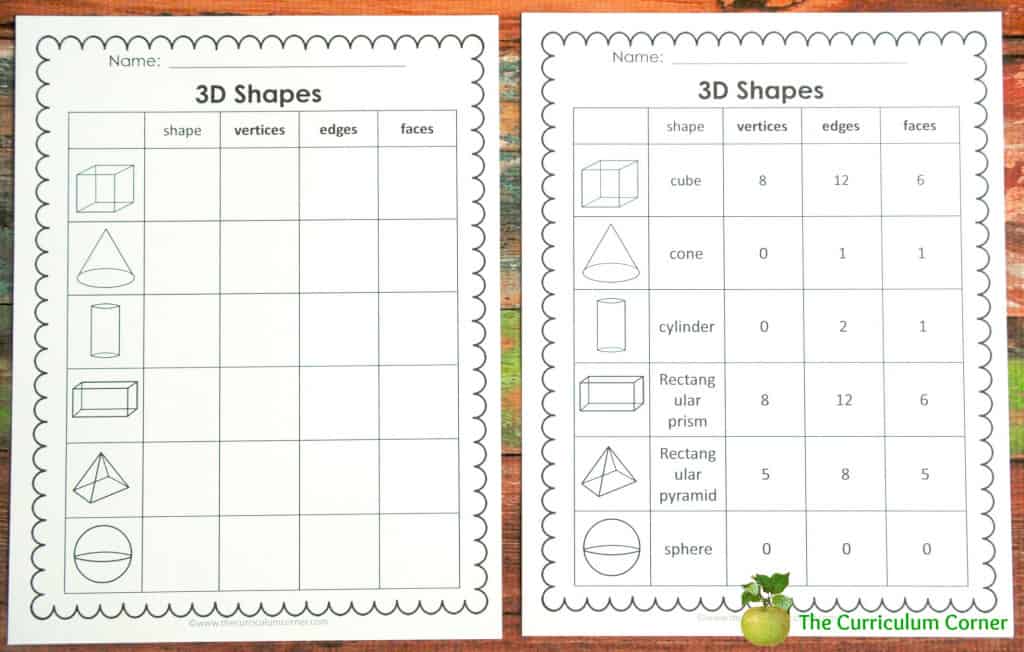 All About 3D Shapes Booklet This booklet is for students to draw a 3D shape and identify the number of faces, edges and vertices. This can be completed during a whole class activity or during a math center in small groups.
You might also find resources to extend your teaching in our first grade geometry post: 1st Grade Geometry. (This post includes resources for 2D shapes, 3D shape sorting cards, 2D & 3D four in a row games and fractions.) One of our favorites is the geometry game pictured below.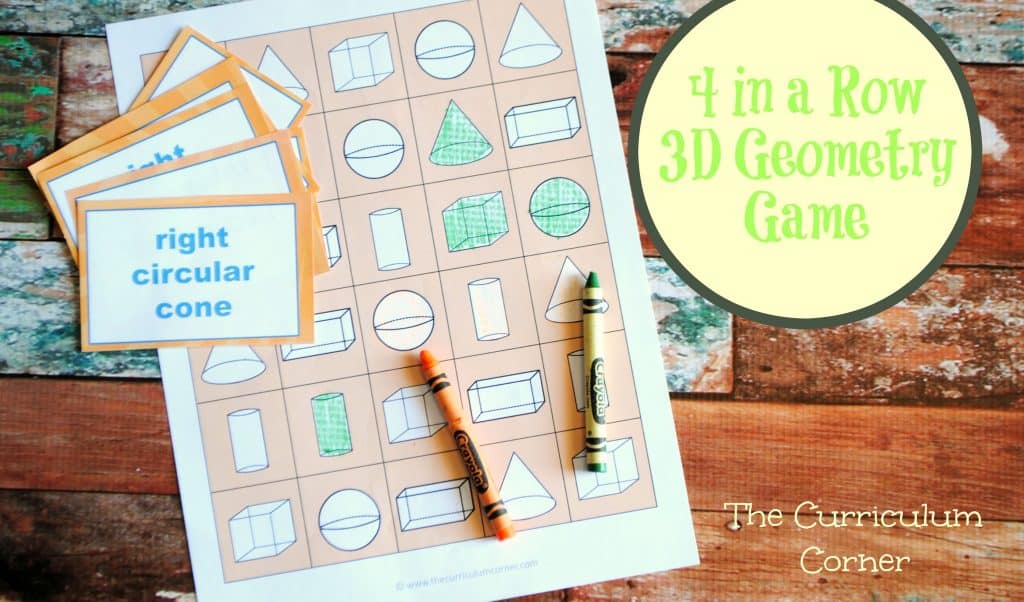 *****Download all of the resources for the below activities here: Geometry Collection for 2nd Grade *****
As always, our intent is to provide free resources for teachers. You may print and copy for your own use. You may not sell and modify or sell these resources. When sharing on your web site, please link back to this post, not the PDF.