Download this 2nd grade geometry collection to help your students practice 2nd grade math standards.
When you are working with students on 2nd grade geometry skills, this collection will be a great addition.
This download focuses on 3D shapes but there will be some review of plane shapes.
This is another free resource for teachers and homeschool families from The Curriculum Corner.
If you are getting ready to teach 2nd Grade Geometry, this collection has everything you will need.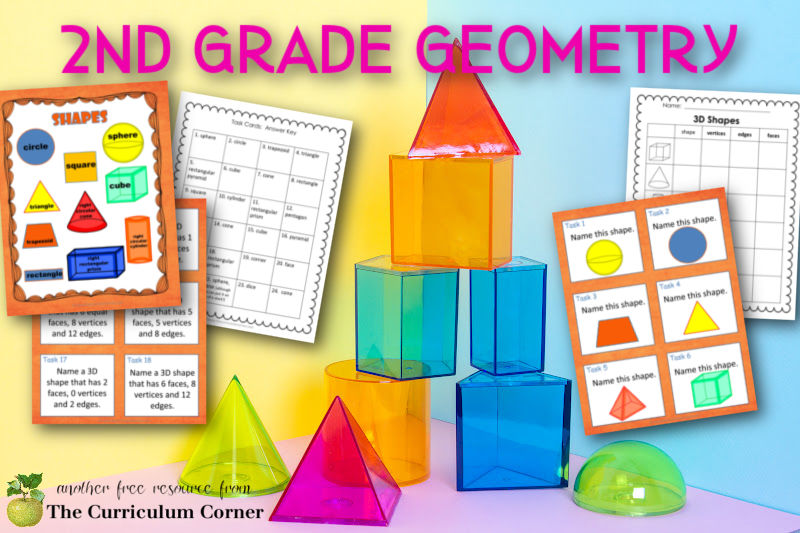 Practicing 2D & 3D shapes
Many 2nd grade students were introduced to these shapes in 1st grade. Your unit might start with review and then go deeper into the topic.
If you find your students do not yet have basic geometry skills, begin by looking at this 1st Grade Geometry Unit.
My favorite way to introduce geometry is by giving children an opportunity to explore on their own. Pull out your collection of shapes and let children sort, build and talk. You know this will happen at some point so by beginning with this warm-up, students will get to become familiar with the manipulatives. Also, you won't be fighting for their attention once you get started teaching.
If you are looking to purchase a set, try this natural wood shape set or these colorful wooden shapes. These 2D shapes for pattern practice are also fun for students and you can use them at a center.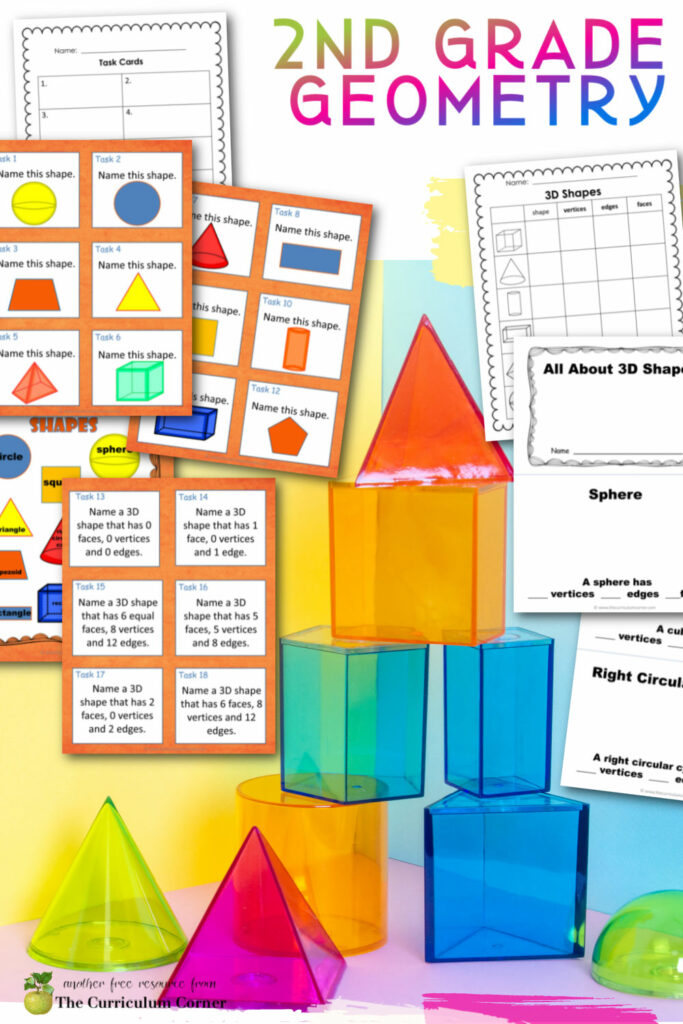 These 2nd grade geometry activities
Anchor Chart This poster contains 2D and 3D shapes. You can enlarge this to create a poster or print on card stock to display at a math center.
Geometry Task Cards These could be used at a center or as a scoot game in the classroom. Students will identify the shapes described on each card. A recording page and an answer key are also included.
3D Shapes Attributes Chart This poster includes the names of the shapes along with the number of faces, edges and vertices. Includes an answer key.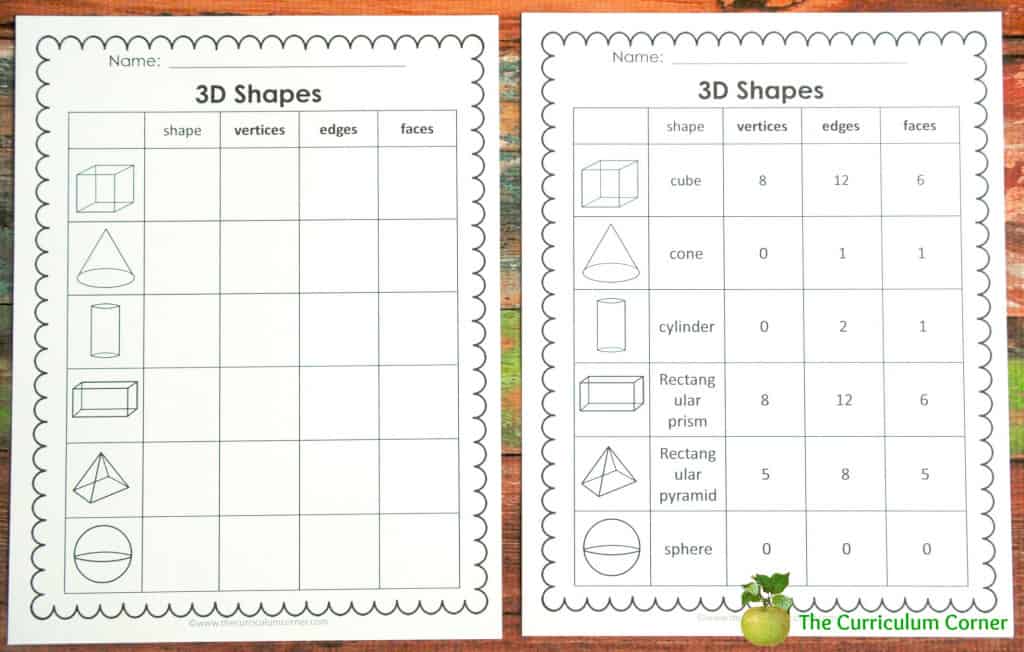 All About 3D Shapes Booklet This booklet is for students to draw a 3D shape and identify the number of faces, edges and vertices. This can be completed during a whole class activity or during a math center in small groups.
The end of the download contains the pages with a solid white background. This will help those of you looking to preserve color ink.
You can download this geometry collection here:
As always, our intent is to provide free resources for teachers. You may print and copy for your own use. You may not sell and modify or sell these resources. When sharing on your web site, please link back to this post, not the PDF.