These mental math clip cards will help you create a new math center for your classroom.
You can create this mental math clip cards center with card stock, laminating film and clothespins.
This is another free resource for teachers and homeschool families from The Curriculum Corner.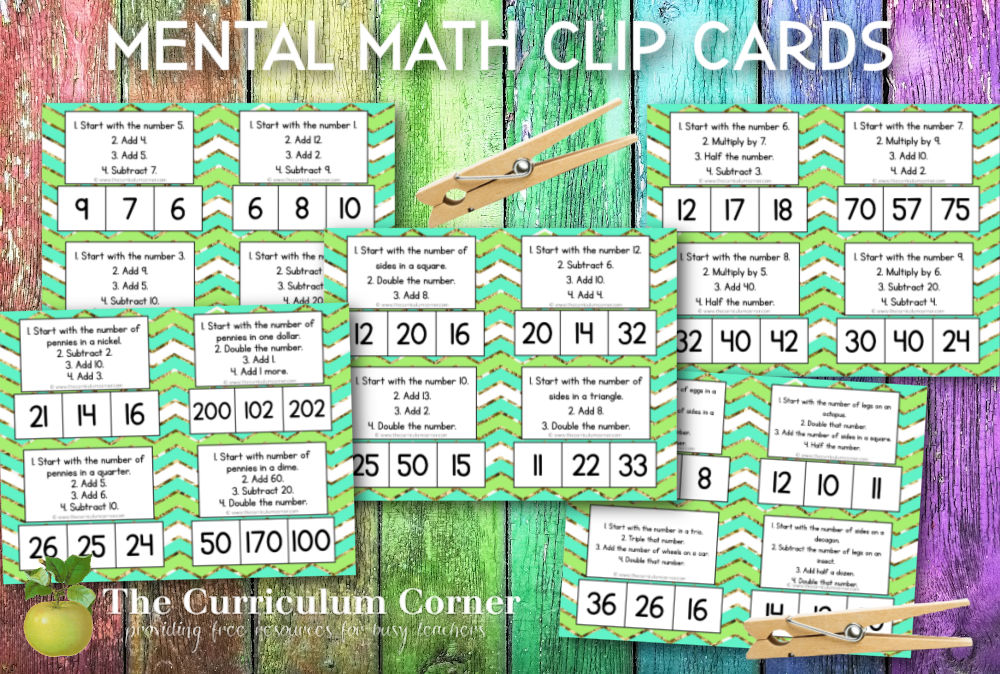 What is mental math?
Teachers often work to build mental math skills in the classroom.
Mental math is when students complete math tasks in their head without the use of paper and pencil.
When working on mental math, you might still see some students counting on their fingers – this is ok! This is the tool the student has found to help them solve the problem.
While working on mental math does help students build math skills, it is important to make sure you are providing opportunities for all students to see success. Some students might be ready for only a one step problem and others might be able to solve a four-step problem. Alter the difficulty of the problems you share so that all students can see success.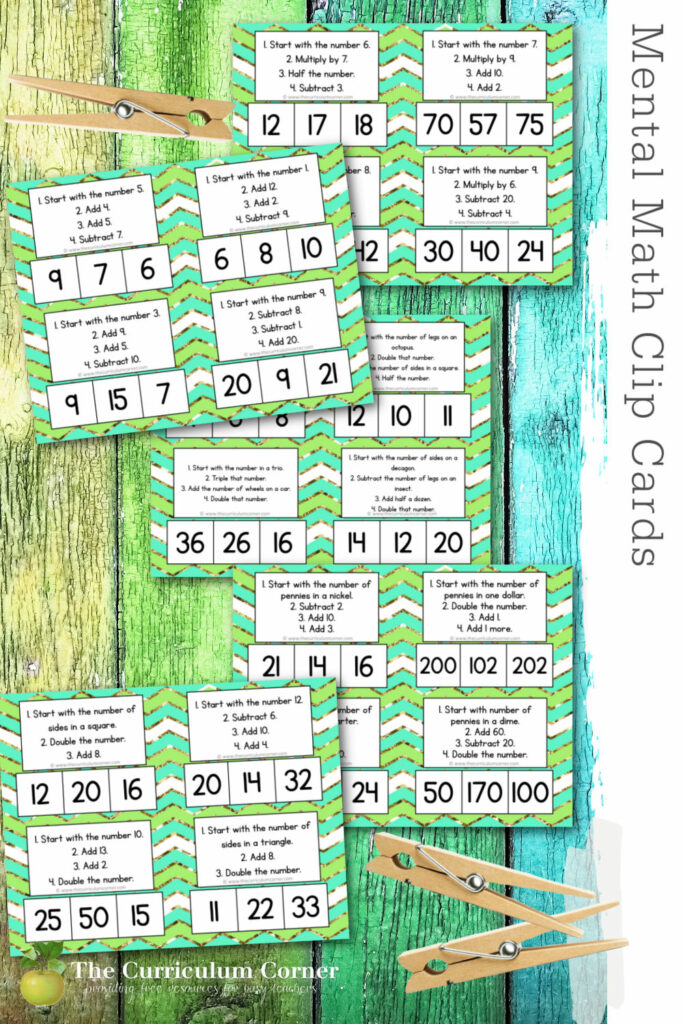 These mental math clip cards
This set contains 52 clip cards for student practice.
To create your clip cards, you will begin by printing on heavy, white card stock.
Along with the colorful version, you will find a set of cards with a white background at the end of the PDF. You can choose to print these on colorful card stock if you are looking to save color ink.
After printing, laminate the cards.
Next, cut apart the cards and add clothespins to a basket at the math center.
If you would like to make the cards self-checking, you can add a small sticker to the back of the card behind the correct answer.
Students will pick a card and then solve the problem.
They can mark their answer with the clothespin.
As you are working to provide scaffolding for this center, you might add a dry erase board and marker. Students who need the extra support can use the board to work out the answers as they go.
You can download this free math center here:
As with all of our resources, The Curriculum Corner creates these for free classroom use. Our products may not be sold. You may print and copy for your personal classroom use. These are also great for home school families!
You may not modify and resell in any form. Please let us know if you have any questions.