This word family practice activity can become a weekly word work center for your classroom.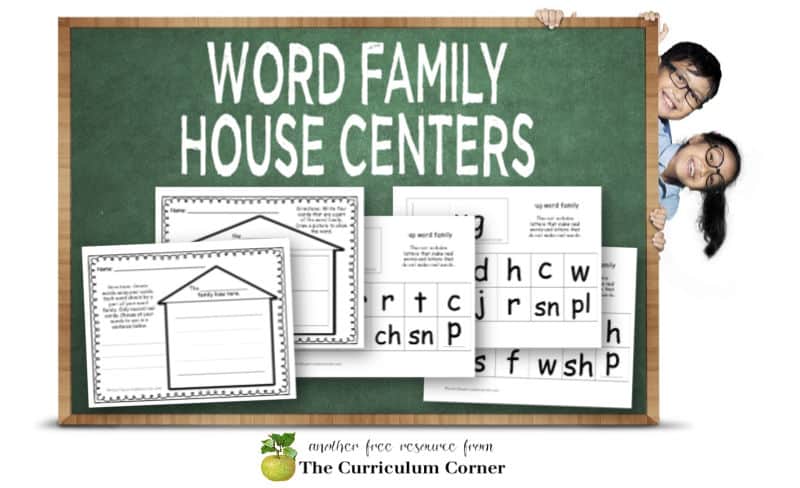 This is another free resource for teachers from The Curriculum Corner.
It's always helpful to have an assortment of word family practice activities for your literacy centers.
Add this set to your weekly rotations. Because we are providing it with a range of word families, it will be a useful center.
It is always a challenge to have new centers to learn each week. providing your students with a repeated center with a new word center can make switching centers easier.
This center is designed to meet kindergarten, first grade or second grade standards depending on the word family you choose.
This is a great word family practice activity that can be adapted to fit all level of learners.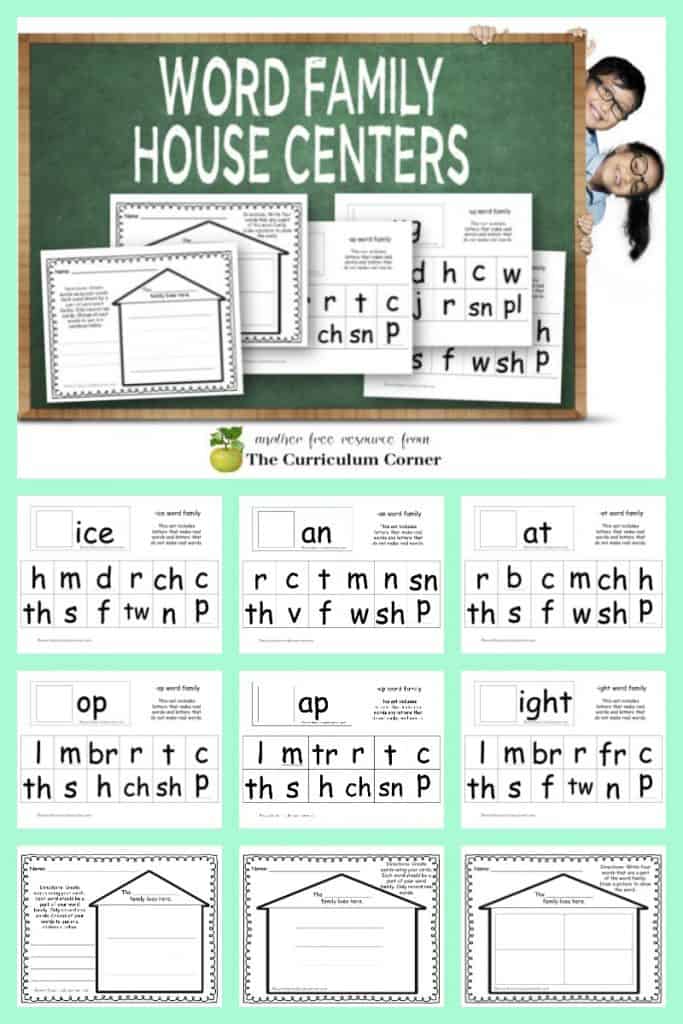 Setting up your word family practice activities
Each word family includes letters that make real words and letters that do not make words.
You can make this center simpler by removing the blend and digraph combinations. You can make it more difficult by adding letters that do not make real words.
Use our word family papers for students to record their words. There are a range of papers so that you can choose the recording pages that fit your students best.
Print and laminate the word family pages. We suggest printing each page on a different color or bright card stock. This will make for easier sorting when the word family practice activity cards are mixed up. Cut apart the cards and you are ready to go.
The following word families are included in our set:
-ap word family
-in word family
-it word family
-oat word family
-ug word family
-ut word family
-ack word family
-ail word family
ake word family
-ame word family
-an word family
-and word family
-at word family
-en word family
-ice word family
-ight word family
-op word family
We have also included a blank page for you to create your own word family practice pages.
You can download this free word center collection here:
---
Terms of Use
As with all of our resources, The Curriculum Corner creates these for free classroom use. Our products may not be sold. You may print and copy for your personal classroom use. These are also great for home school families!
You may not modify and resell in any form. Please let us know if you have any questions.