This nature word work is a free set that contains word cards with pictures and coordinating word work activities for the classroom.

Use these word cards and activities during a nature focus in the classroom. These were created to be an easy to put together word work center.
If you are looking for a free nature word work set to use to celebrate Earth Day or just a nature focus in your classroom, you've found it!
This collection of word work resources have been created to be a simple to assemble word work center focused on nature.
You will find a set of word cards, many have a word with a picture to match. You will also find a set of task cards that include a wide variety of literacy center activities for a word work focus. We've included an assortment of recording pages.
To set up your nature word work center, print your cards in color and laminate.
After cutting out your cards, you can place them at a center along with the recording pages.
You will be able to download our free nature word work resources by clicking on the bold titles below. Each nature word work resource we have created is provided in an individual download below.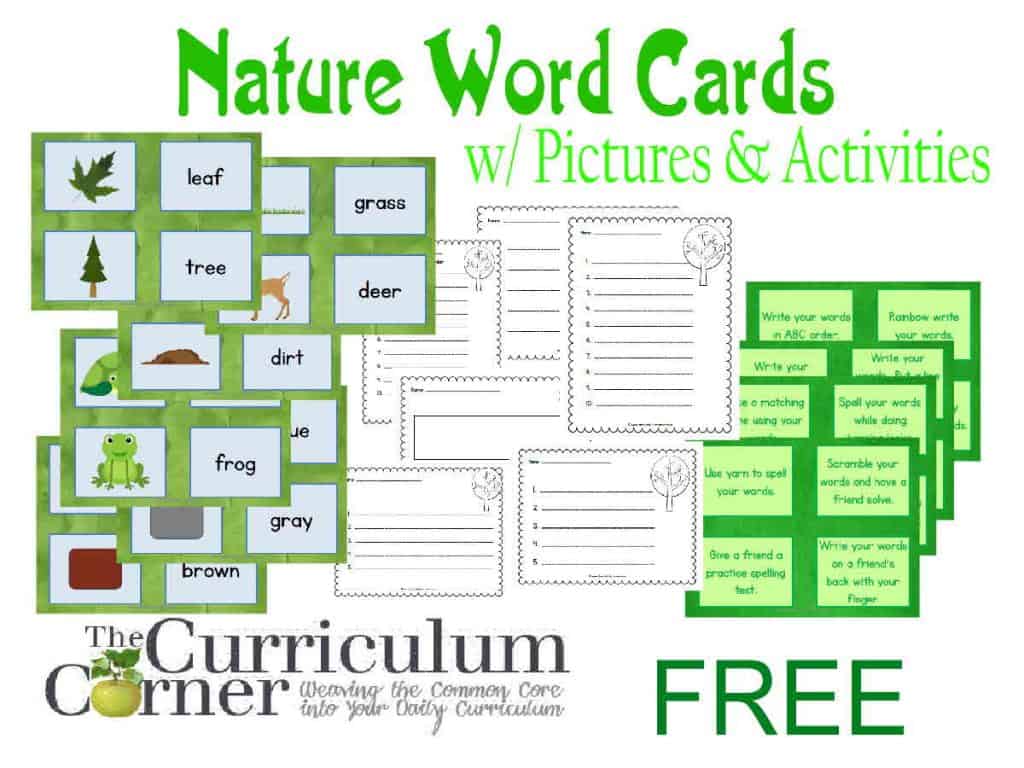 You will find our nature word work resources here:
Activity Cards Includes 12 different tasks students can complete with the word cards. You may have students choose the card you would like them to complete, or have them choose. Activities include writing and movement. We have also created an assortment of recording pages to be used with the activity cards.
5 line Recording Page (5 short lines) 5 long-lined Recording Page (ideal for sentences)
10 line Recording Page 4 Box Recording Page (for illustrating words)
How else will you use these word cards? We would love to hear about it!