Planning for and Implementing a Dynamic Writing Workshop:
How to create and implement a writing workshop that adapts to your writers' needs.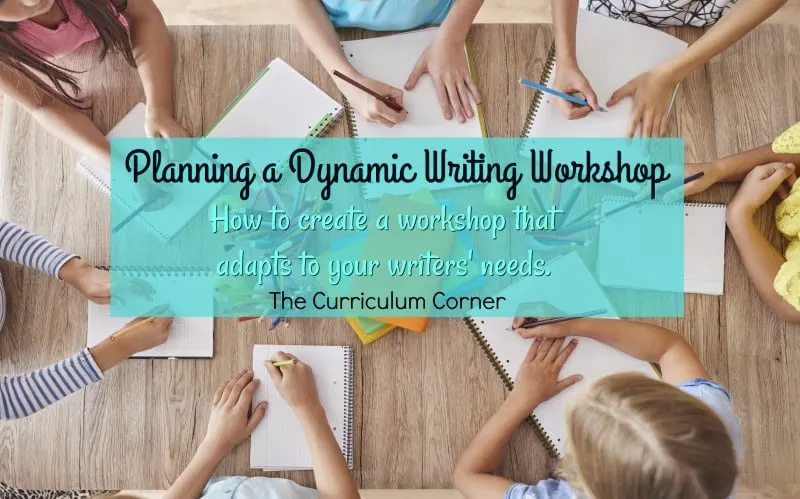 This is a free Writing Workshop plan for your classroom created by The Curriculum Corner.
We have been thinking a lot about Writer's Workshop and its flow in the classroom. We are often asked about the best way to make all the pieces fit together while still providing the fluidity and individual instruction that needs to occur for writing in a classroom full of diverse needs.
In the summer of 2018 we had the opportunity to present our ideas for creating a dynamic writing workshop at NAESP in Orlando. Below we are sharing the resources we created along with other relevant materials.
It All Centers Around Conferencing
Conferencing is at the heart of a workshop approach and is what provides you with the vital information for your instruction. The knowledge you gain from conferring with each of your students independently is the basis for the decisions you make for upcoming mini-lessons, small group instruction and even future one-on-one conferencing. It is this same information that changes so often as children grow and develop as writers at various paces.
The following flow chart is something we came up with to help new teachers (or those new to Writer's Workshop) think about the process and flow of Writer's Workshop as they start to plan and work through what this will look like within their classrooms.
Conferencing is the center of everything you do in workshop. It not only affects your future instruction, but is what you analyze and reflect upon as you make daily decisions about your students and create action plans to meet the needs of the writers in your classroom.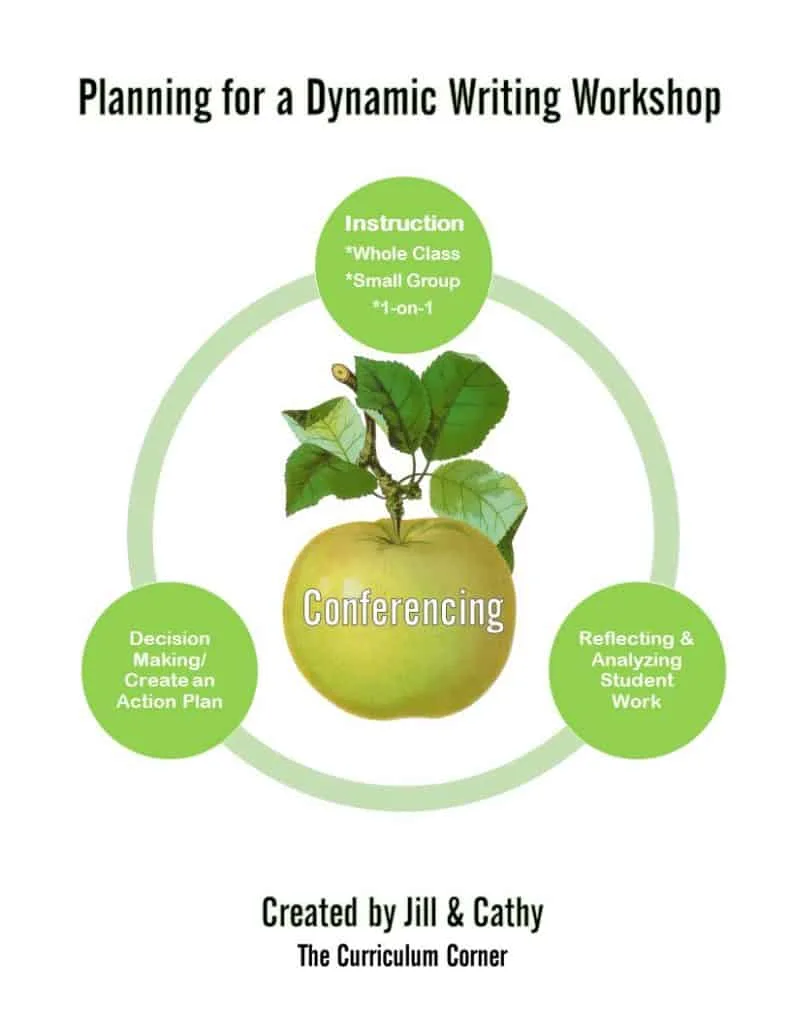 As a workshop teacher, your goal is to keep your planning and instruction dynamic. This will allow you to provide continuously for your individually changing student needs. Below you will find our resources to assist you in this.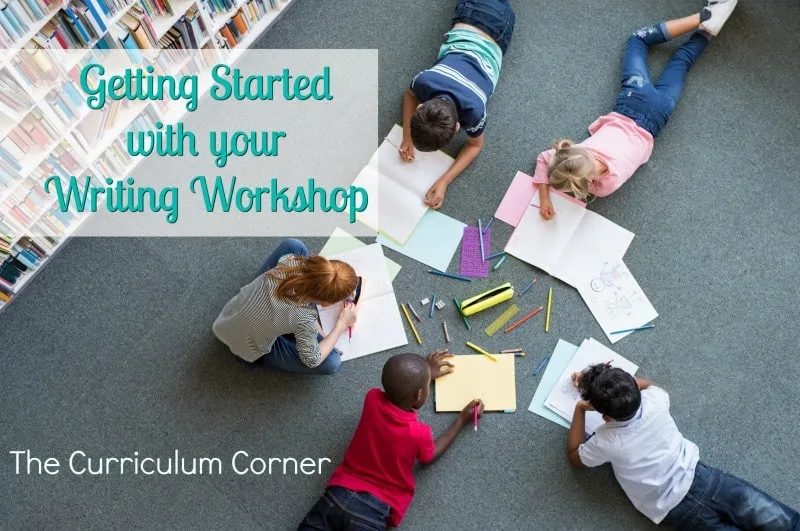 Implementing Your Writer's Workshop
These resources might be useful to you if you're wanting to start your journey with writer's workshop or even if you have been doing workshop, but wanting to restructure things a bit.
If you (or even your student teachers) are new to conferencing and need a little guidance during your conferencing we have JUST what you need. This resource contains guiding questions for the six traits of writing to help you get the most out of your one-on-one time with students.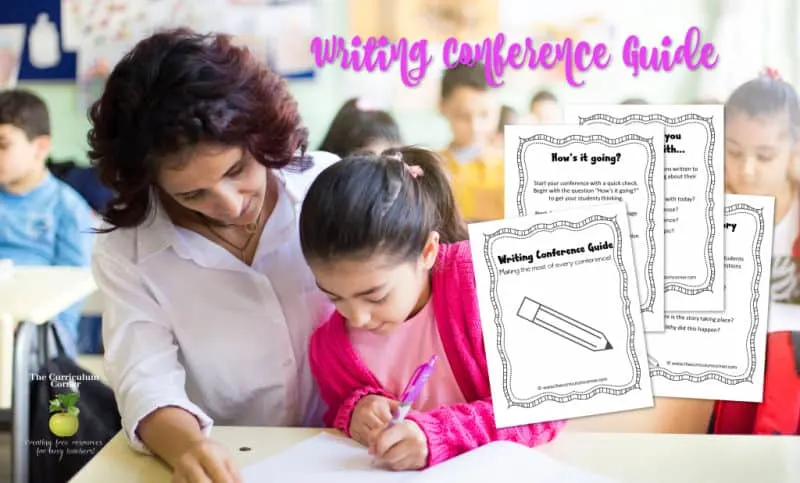 There is much information to record and so much data you may need to keep to track your students' progress. This collection of resources may help in that process.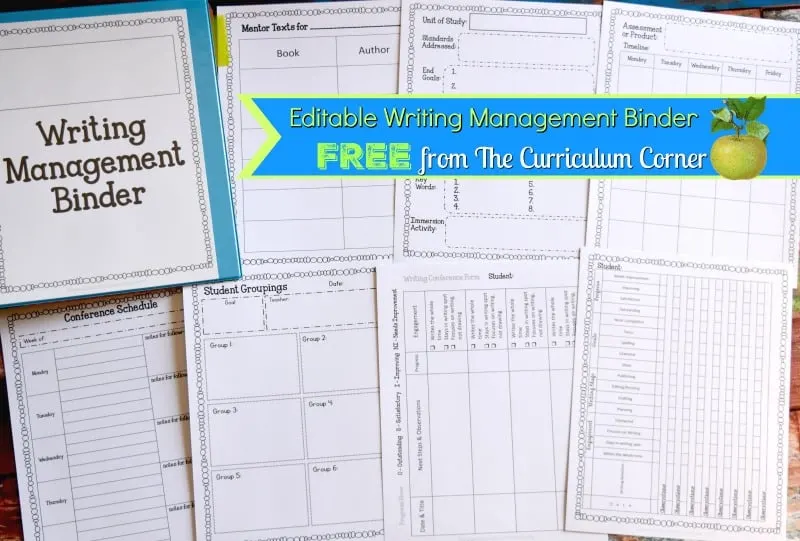 Use these as a way to determine where your writers fall in their writing.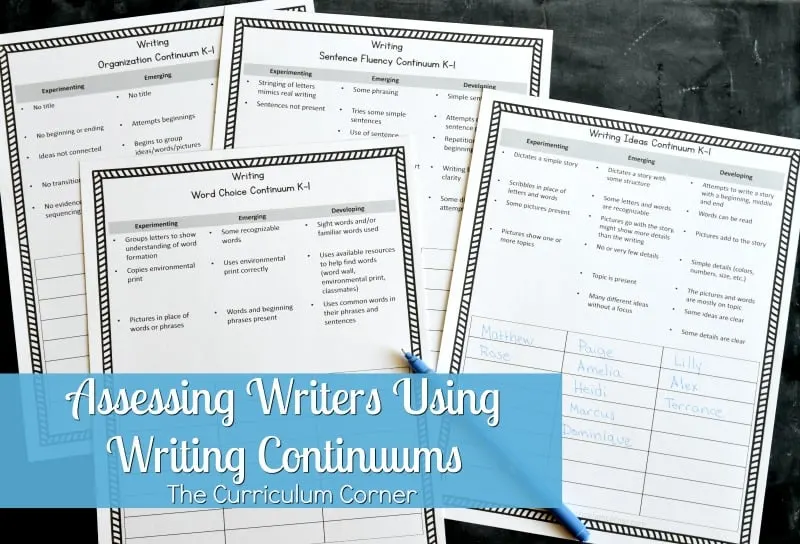 This collection of strategy menus is designed to help you assist your students when you find needs either during conferencing or whole group instruction.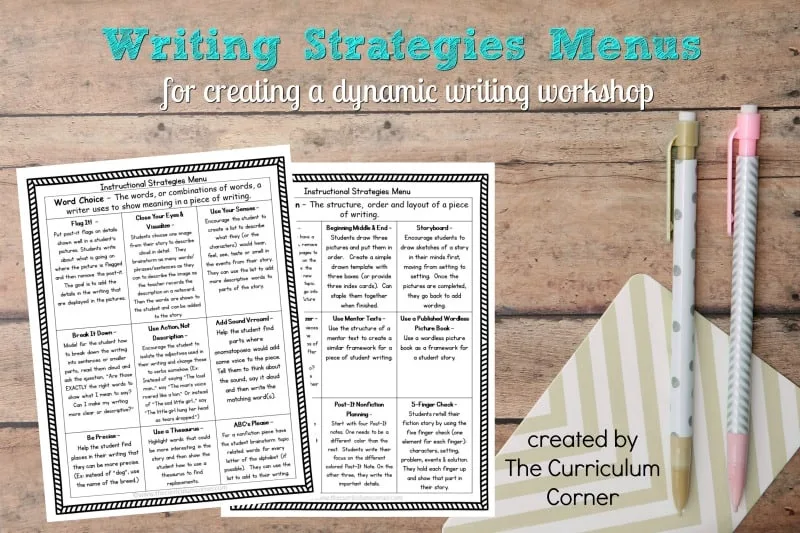 Some of you may need a way to start the next school year of writing instruction in a different way. This full set of launching lessons may help you to establish procedures and get your writers started in a structured way so that your workshop is successful.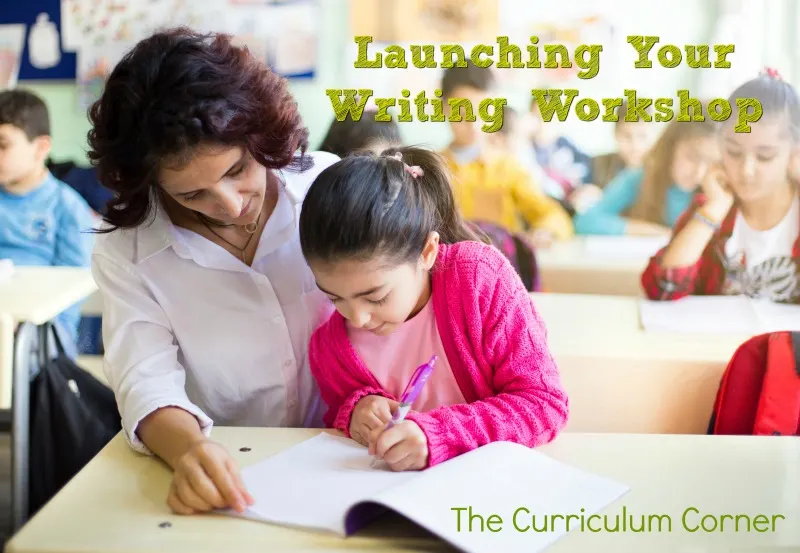 Setting Expectations
Keep in mind that the time you spend at the beginning of the year preparing your students and communicating your expectations will pay off. Making sure your students know procedures will save you valuable time as you are doing the important work of conferencing with your students. It is well worth the time it takes at the beginning of a school year.
Resources for Training
If you are new to writing workshop and looking to learn along with your staff, we have created a PowerPoint and accompanying resources to help you work through the process. These materials are ones we shared at NAESP during our session on writing workshop.
Here you will find our PowerPoint that contains the key points: Presentation
Resources we have created for planning and record keeping: Resources
Student writing samples for teacher practice: Samples
Interested in having us guide your teachers through this process? We are available for school trainings! Please contact us at jillandcathy@thecurriculumcorner.com to learn more.
Writing Workshop Units of Study
After launching your workshop and getting your students into the day to day understanding of how workshop works, you may want to have some ideas for writing lessons and meeting standards. While we know that these lessons will most likely NEVER be followed exactly in the order they are written, they may provide you with some ideas and planning for your dynamic workshop.
It is suggested that you think about the standards you are required to teach along with your specific learners to choose lessons from these units as you teach these different types of writing.
You will also want to do as much collaborating as possible with grade level team members to get great ideas for addressing other standards or to help your students understand an important writing concept of skill as the need arises. Your team's PLC is the best time to look at data and information about students collectively and make decisions for your own classroom based on the team's brainstorming and problem solving efforts.
Below you will find links to the writing units of study we have created over the years for various grade levels. Each unit will contain lesson ideas and the resources needed to carry out the unit in your classroom. All of the units of study are free.
Units of Study for Writing Workshop
Author Units of Study
A wonderful way to teach students about a particular type of writing is to immerse them into a particular author's style of writing. If you are looking to stand on the shoulders of famous writers, you might like the following units of study:
Other Useful Resources for Implementing Your Writing Workshop
In primary classrooms we always gave students the opportunity to write on different types of papers. For our youngest writers, pre-made books is a great way to get them engaged, help them stay organized and provide for some structure as they are learning to write. You can use the pages linked below to stand alone as options for your writers or you might choose formats that work best for your students and staple pages together to create those pre-made books.