These polar bears & penguins centers for literacy are designed to help your children work with informational text during their center time.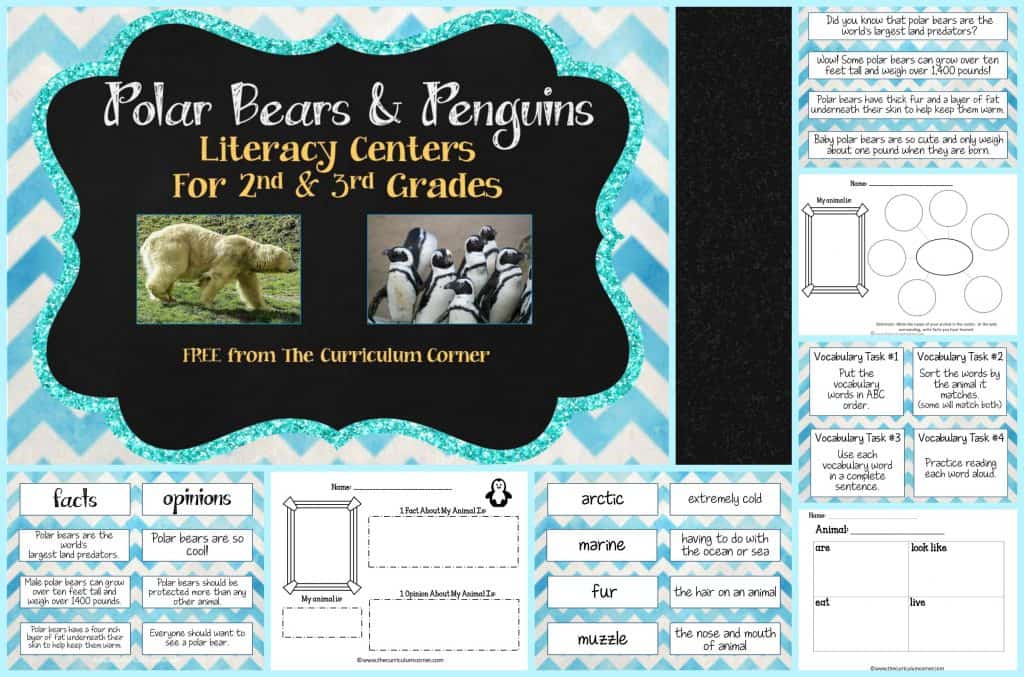 You always want to try to find centers that are engaging, but it can be challenging. We have created these polar bears & penguins centers in order to provide a high interest set of centers that are appropriate for second and third grade students.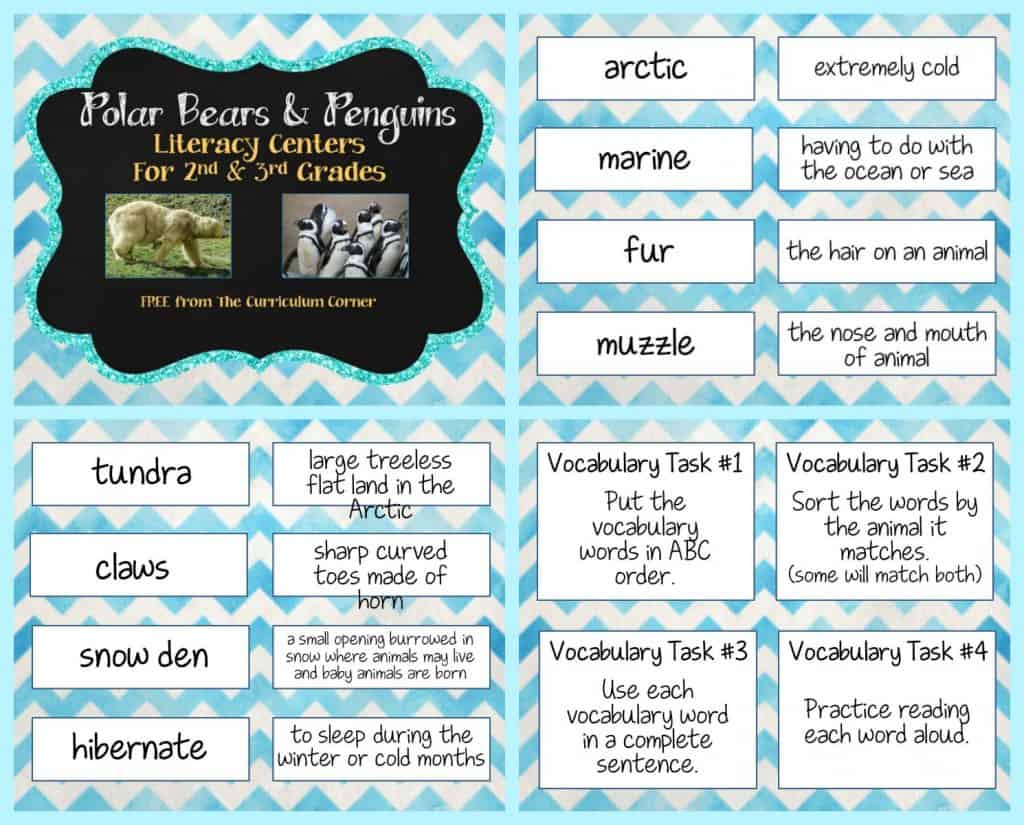 **You can download the complete, free set of centers by clicking on the bold blue words at the bottom of this post.**
Fact/Opinion Sort
Graphic Organizers – Place a basket of informational text books focused on polar bears and/or penguins at a literacy center. We have various pages you can use for students to use along with a book they choose. Along with graphic organizers for recording facts & opinions, we also have a flip booklet that can be glued into an interactive notebook if desired. Another organizer is more open-ended with boxes to record characteristics of polar bears or penguins. (This page is provided as an organizer but also as work mats for each animal. Students can work at a center to write on them with Vis-a-vis markers, and then you can wipe them clean for another group.) Other organizers require students to record main idea & supporting details, facts and even a curiosity. It would be helpful to model these graphic organizers during mini-lessons first so that students know your expectations. (Depending on the text chosen, students might be looking for the main idea of an entire text or the main idea of a specific page.)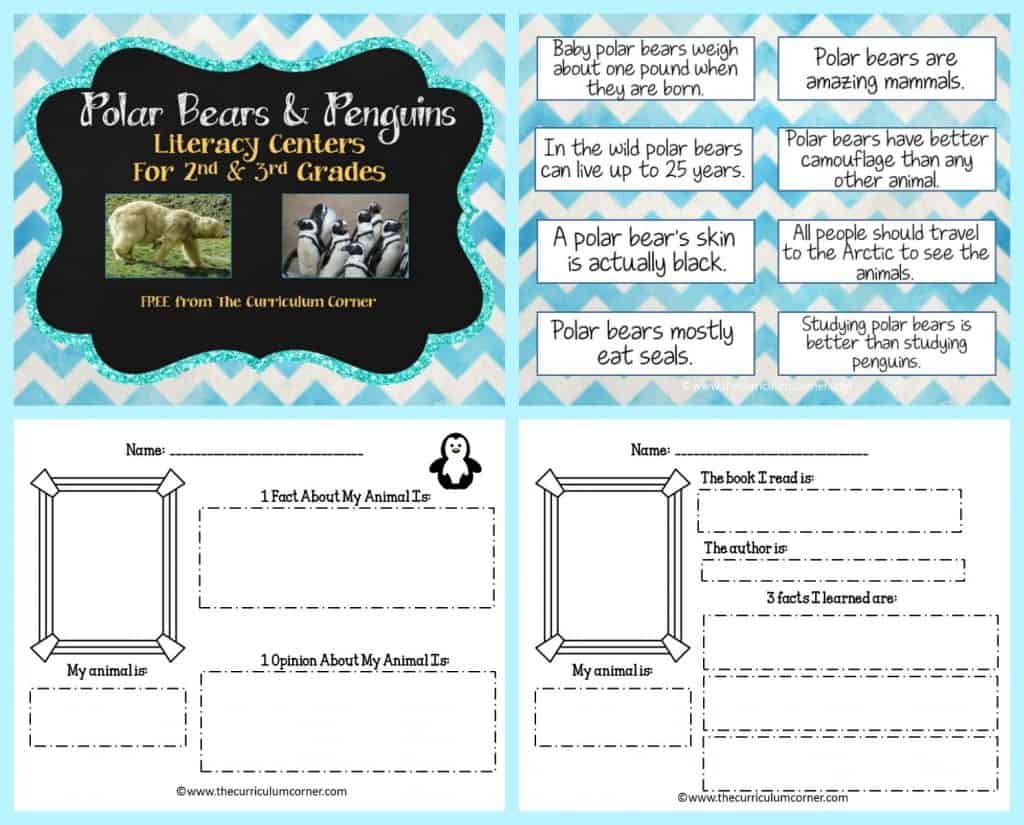 Vocabulary Words & Definitions – We have provided these in the form of cards for matching or practice. There is also a page of vocabulary task cards you could use with them.
Adaptation Cards – Students sort the adaptations into two piles, one for polar bears and the other for penguins. Also included is a graphic organizer where students record an adaptation and then think of a a way the adaptation helps the animal in its natural environment.

Fluency Cards – We've taken the facts from the fact & opinion cards and turned them into statements, questions, exclamations and commands so that students can practice their fluency skills while learning about polar bears and penguins. (Take a look at our Arctic Animals Fluency Sentences post below for ideas on how to use these in different ways.)
You can download the complete set of centers here: Polar Bears and Penguins Literacy Center Set
If you are interested you can find a set of penguin scrambled sentence cards here: Penguin Scrambled Sentences
If you're doing a study of all Arctic animals check out these past posts:
Arctic Animals Fluency Sentences
Arctic Animals Read It! Write It! Draw It!
Arctic Animals Word & Picture Cards and Activities
Arctic Animals Themed Math Fact Games
Here are some of our favorite books focusing on polar bears & penguins:
(Contains affiliate links.)