Take a look at our popcorn end of the year activities! Includes math, word work & more!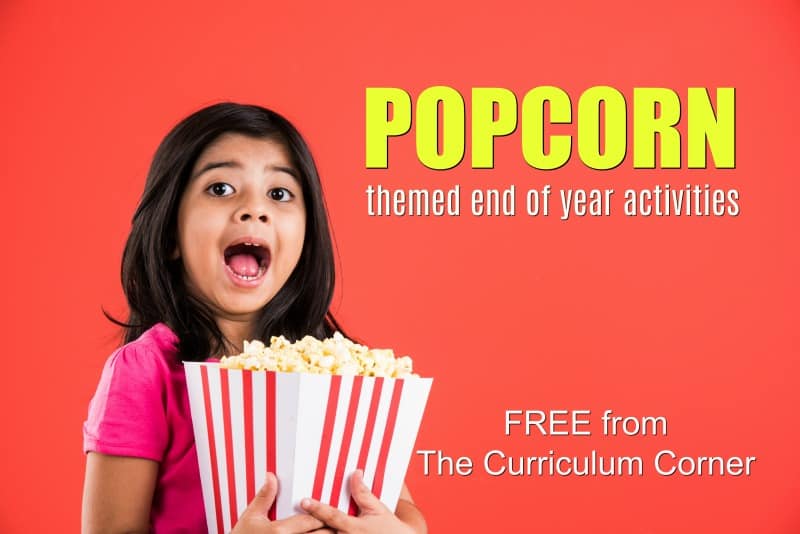 These end of year popcorn themed activities will add to your end of year fun!
End your year with these fun and educational popcorn themed activities.
We love popcorn for celebrations because it's so easy for teachers and inexpensive – which is always a bonus!
Before beginning your popcorn day, pick up an air popper and a bag of popcorn kernels. You can purchase extra kernels for students to use as math manipulatives or markers in games.
Within this collection you will find an assortment of activities – choose the ones that fit your classroom.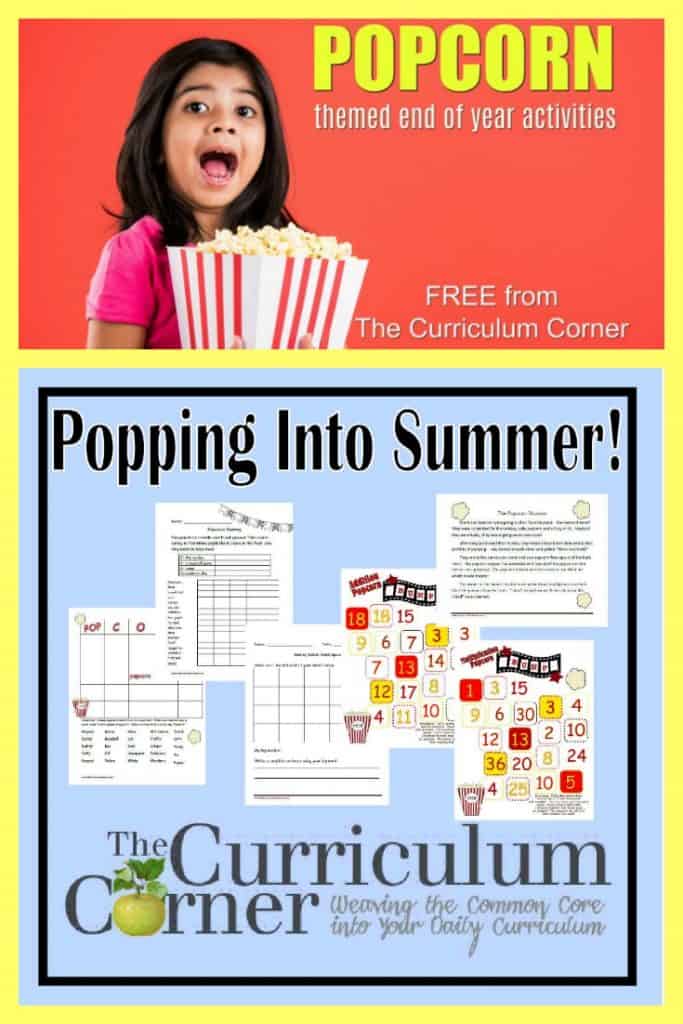 Each resource provided as part of this popcorn end of year set is an individual download. Click on the title of the item to download what you would like.
You might choose to make enough Bump game boards to send one home with each student. This will be a fun take home that will also encourage them to practice their math facts over the summer.
You will find the following resources within our popcorn end of year collection:
Popcorn Estimation Unpopped kernels are needed for this math activity
Popcorn Survey Students take a survey, fill in a tally chart and create a graph
Popcorn Bingo Includes a word bank at the bottom with popcorn themed words
Air Popping Math You will need an air popper, popcorn kernels and butcher paper
Popcorn Disaster Math Read a story and complete a problem solving activity
UNPOPPED Making Words Includes letters, directions and a work space sheet
Do you have favorite books or activities that would fit a popcorn day? Please share below to help other teachers wrap up their year!
Take a look at some of our favorites! Click below to be taken to Amazon to purchase the products. (Includes affiliate links.)