This free booklet is designed to help you with your poetry writing unit of study in your writing workshop. Created by The Curriculum Corner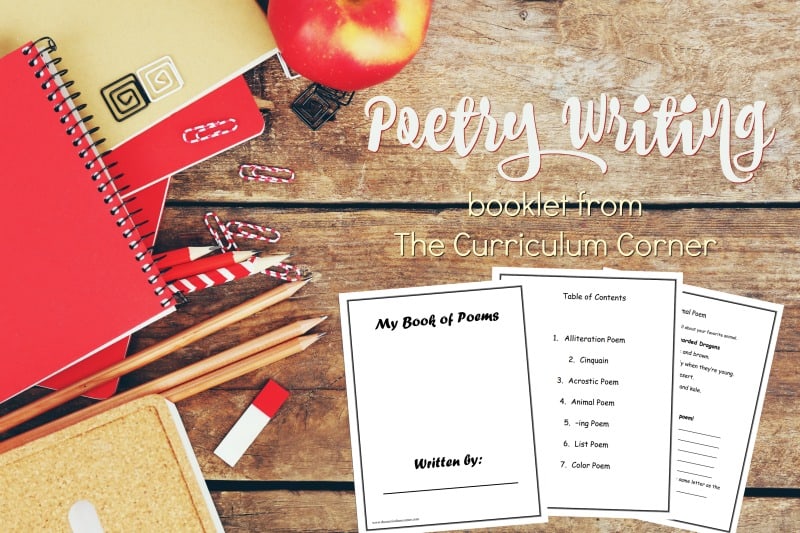 Poetry writing can be an engaging unit of study at the end of the year. It's the perfect way to wrap up your year while giving your students the opportunity to create a great memory from their year.
With this help of this booklet, you will be able to give your students the opportunity to practice writing a variety of poems.
Print and staple this booklet and you will have an easy to put together mini unit on poetry.
Immersing Your Students in Poetry
We like to begin this poetry study with at least two days of immersion.
To create the immersion days, we suggest gathering a variety of poetry books. We suggest reading aloud a few of your favorites.
Then, give students the opportunity to explore on their own. Place poetry books around the room and let students immerse themselves in the books.
Students can read independently or with partners or small groups.
Students can share favorites on your smart board using a document camera. You can allow students the opportunity to draw what they visualize as they read other poems.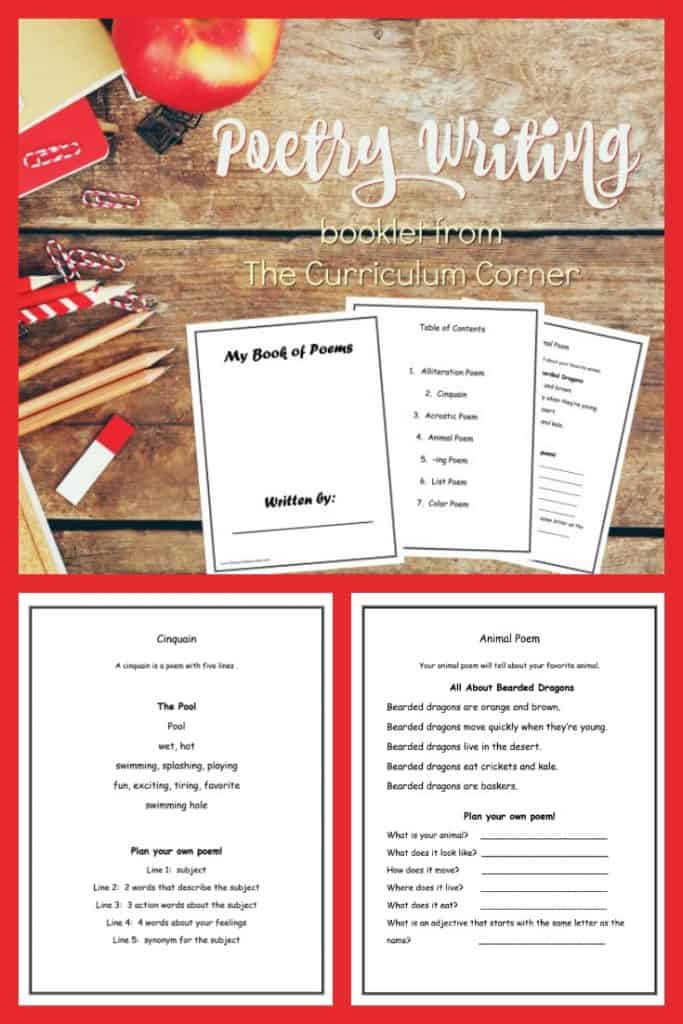 Your goal is to allow students to see that poetry can be fun and engaging!
Once students have had the opportunity to explore the books, you are ready to move on to our poetry booklet.
We like to do this booklet as a guided activity. Give students the opportunity to write a poem each day and wrap up your writing workshop by allowing students to share their writing.
You can download this free poetry writing booklet here:
(Contains Affiliate Links) You can find a few of our favorite books to share with your students on Amazon: