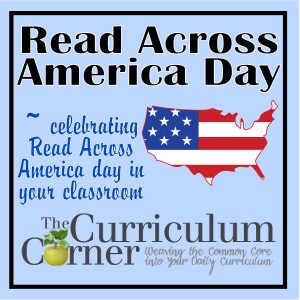 Read Across America Day celebrating Dr. Seuss' birthday is Saturday, March 2nd. This year many schools will be celebrating this day on Friday, March 1st. We have created some activities to help get you started with your celebration.
Dr. Seuss Workmat This printable includes a maze, a wordsearch and a spot for kids to draw their favorite Dr. Seuss character.
Create a Character Students create their own Dr. Seuss like character on this printable. At the bottom, have them describe their character.
My Favorite Dr. Seuss Book After sharing many books, have students draw a picture to show their favorite. This will make a great classroom display with little work from you!
I Can Read… After reading The Cat in the Hat, have students make their own Read Across America class book. Instead of "I can eat them in a…" studens will write their own page to the book sharing where they can read.
Dr. Seuss Bookmarks Print and laminate these bookmarks for a fun treat!
If you teach younger children, you might like our activities for Read Across America on our Family site: http://www.thecurriculumcornerfamily.com/?p=791.
Do you begin your day with green eggs and ham or have your students wear their pajamas? Let us know how you celebrate!