These St. Patrick's Day Bump games will give your students extra multiplication and addition fact practice during the month of March.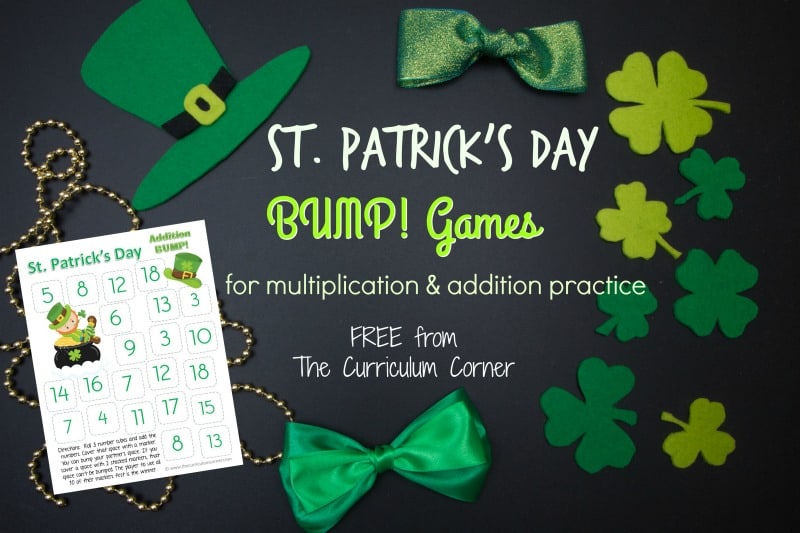 As teachers, we know that you are always on the lookout for new and engaging games for math fact practice. This set of math fact games can be a fun addition to your student practice time.
We have created a set of four Bump games to give your students math fact practice with a fun, St. Patrick's Day theme.
To play, students will need BINGO markers or another form of marker that is stackable. You might use Unifix cubes if you do not have other markers. Each player will need ten of their color.
Students will also need 6 sided dice for two of the boards we have created. The other two boards require 10 sided dice.
We suggest printing these game boards in color and laminating for durability.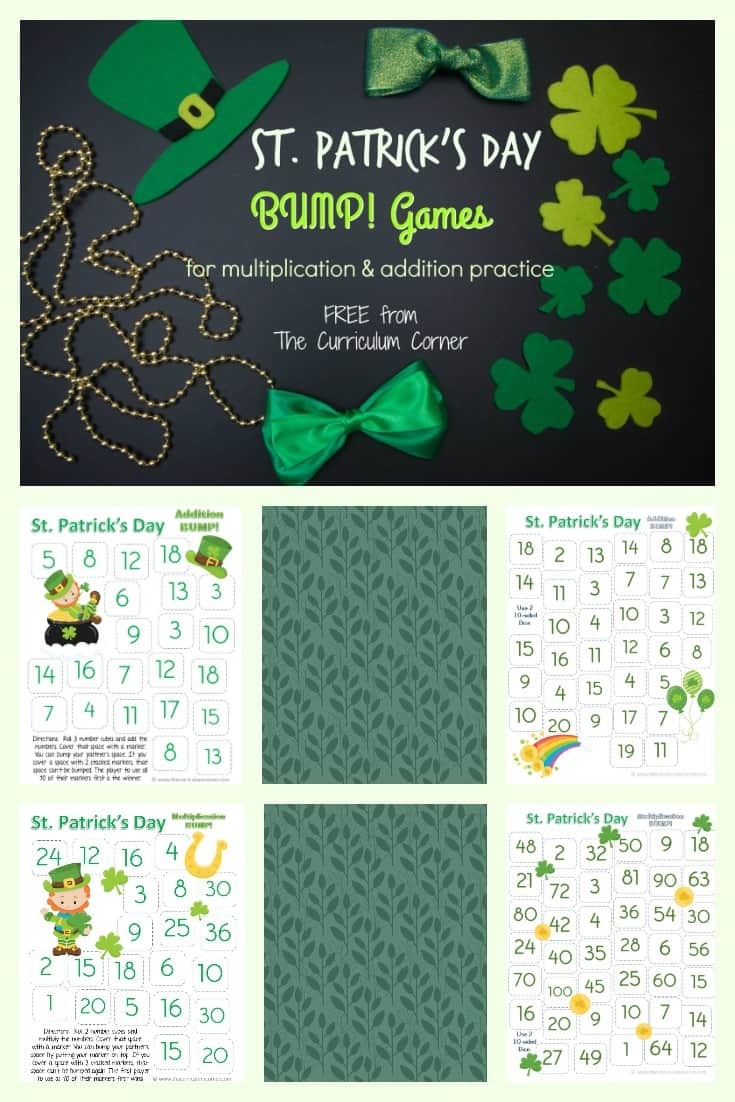 You might also print student copies and send home for extra math fact practice at home.
St. Patrick's Day Bump Game directions: Students will choose a partner and gather the needed supplies. To play, students roll the dice noted on the board. The student will then place a marker on the sum or product (depending on the game board.) Students may "bump" another player off a spot. Once a player stacks two markers on one spot, it is saved and may not be bumped.
You can download the free set of St. Patrick's Day Bump games here:
St. Pat's Bump
If you are in search of the other resources previously found here, you will find the originals below: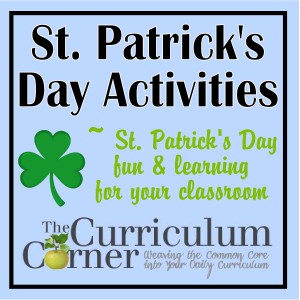 We've put together some St. Patrick's Day learning fun for your classroom!
Matching Game Students can play go fish or memory with this set of St. Patrick's Day themed cards.
Roll, Read & Write Students roll a dice and then write a sentence with the word.
Skittles Toppers Bag skittles and attach these treat toppers for a fun treat.
Lucky Charms Toppers Bag Lucky Charms cereal and attach these treat toppers for a breakfast treat.