Teachers dream of a class of students who spend time throughout their summer reading book after book. We created this summer reading collection to help teachers encourage their students to do more summer reading.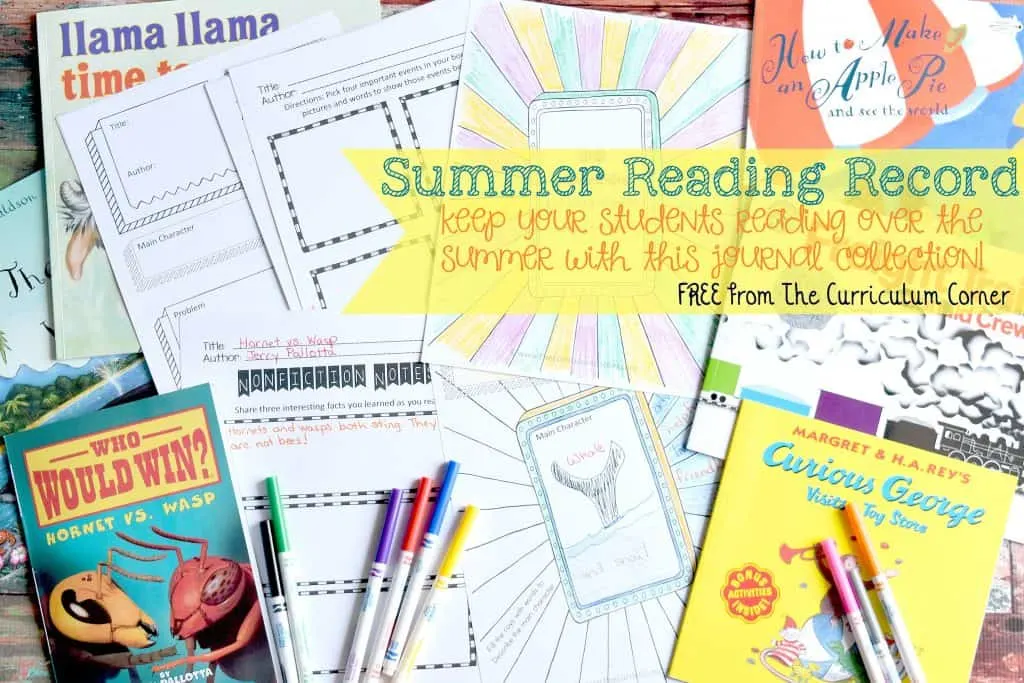 This summer reading collection was created for teachers and parents to use in order to encourage summer reading. You can use the included pages to create a reading log that is just right for your students or your own child.
Click on the bold, orange link at the bottom of this post to download this free collection.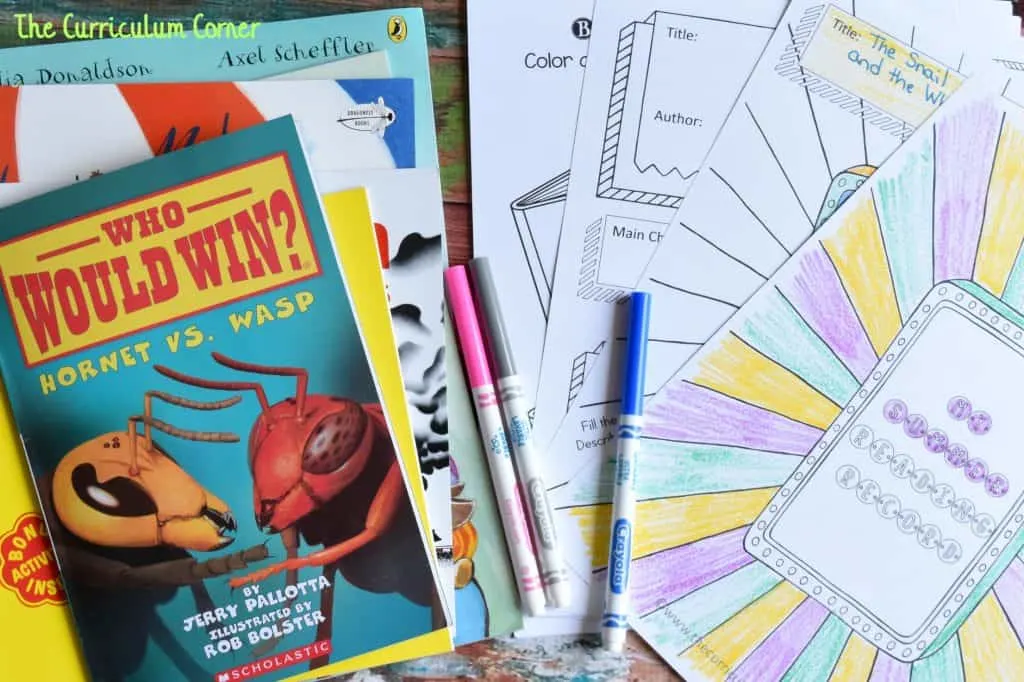 We have tried to include a variety of pages that include doodle frames and spaces for drawing to make the reading logs engaging for students. You might choose to include other graphic organizers or even blank pages.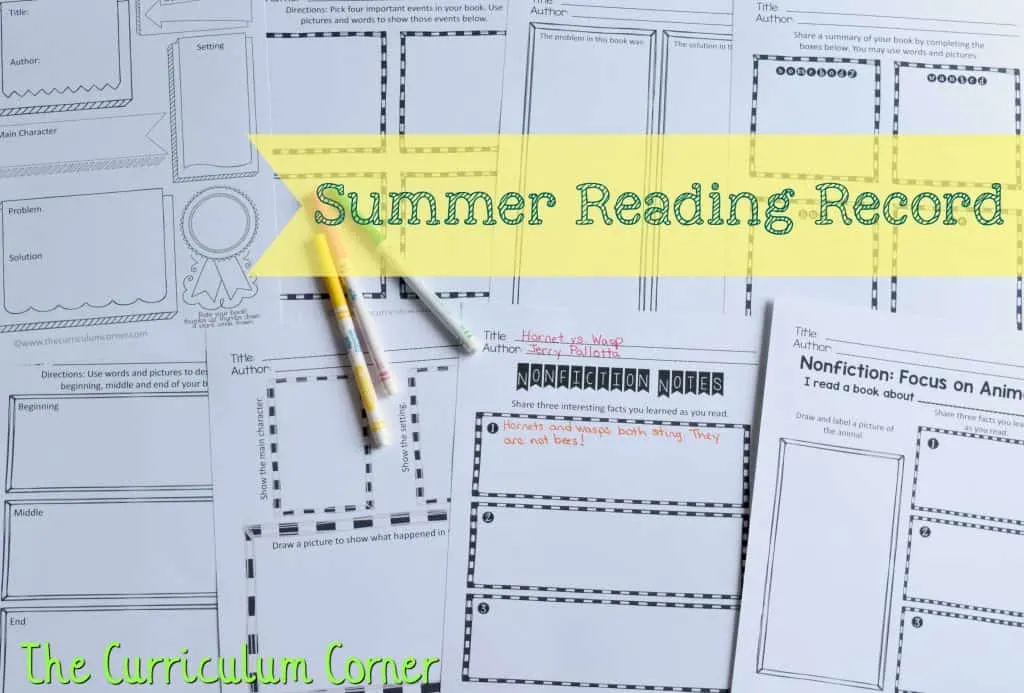 If you have a class of students you know will be spending time at the library or bookstore over the summer, you might include a reading list to share some of your favorites with your class.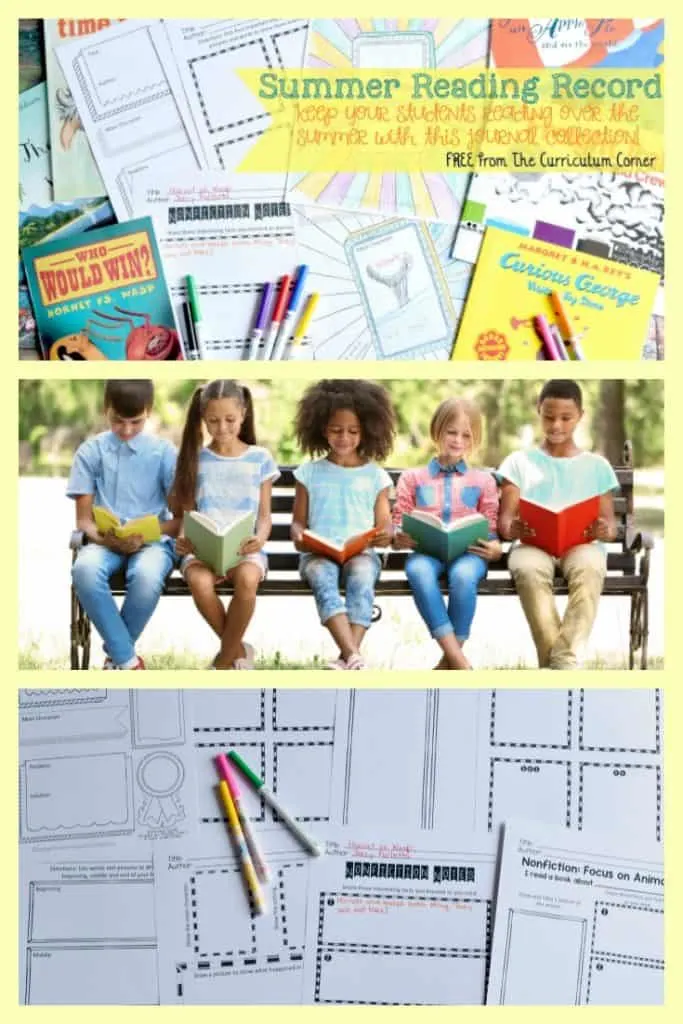 You might choose to send home a reading log with the promise of a small reward when students return to school. Ask children to bring their completed log to you when school resumes. You'll get to see some familiar faces you've missed over the summer and students can be acknowledged for their summer work.
***You can download the summer reading record collection here:

Summer Reading Log

***
If you are looking for additional summer practice, you might also be interested in the following free resources we have created:
2nd Grade Summer Math Practice
Summer Readers – Setting Goals (Includes additional goal setting sheets, tracking pages, colorful bookmarks & rewards certificates)
Summer Print & Go Collection (Math & Literacy Practice Pages)
This reading record resource was created to be a free resource for teachers. You may share with your class. You may not sell or modify and sell. You may share the link to this blog post on your blog or school web site. Please do not link directly to the PDF. If you have any questions, please contact us.