Download this free set of summer reading BINGO and summer reading log printables to help your students continue to be readers over the summer.
These summer reading BINGO and summer reading log pages can be a fun way to add a little motivation for your students over the break.
We know how important it is to keep children reading over the summer, these pages might be a motivator for some students.
This is another free download for teachers and homeschool families from The Curriculum Corner.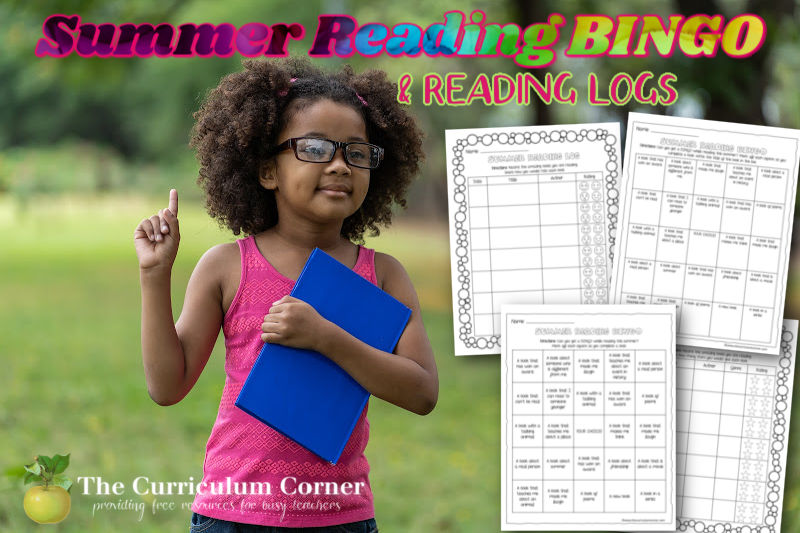 Keep kids reading over the summer!
This summer reading set will add some fun to your students' summer reading plans.
Keep your students reading over the summer with these great printables!
These reading logs are designed for younger students have students rate the books they read with a smile, straight face or frown.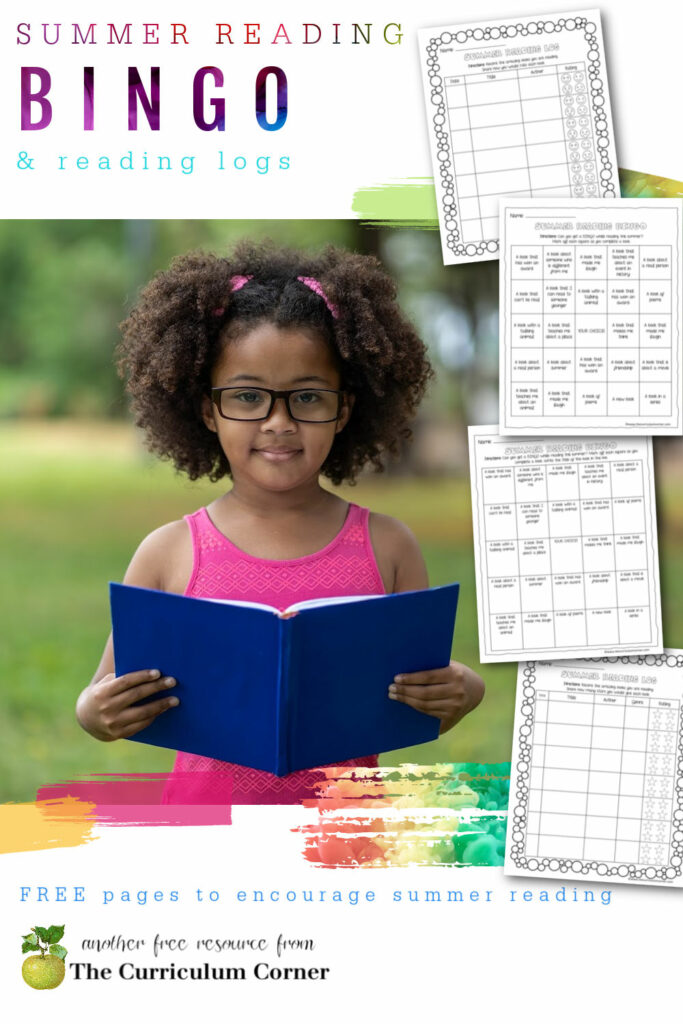 Our Summer Reading BINGO & Summer Reading Logs
We have included a few different options in our download.
These worksheets are designed so that you can pick a best for for your students. Or, let students browse and choose their own.
You will find three versions of our summer reading log.
Students will record the date, title and author for the book they have read. Two of the options ask for the genre.
Readers will then rate the book they have read by coloring in the smiles or stars.
There are also three reading BINGO options.
The first simply asks students to color or mark the square when they finish reading a book.
The next one provides room for students to record the title.
Finally, there is a blank board so you can write in your own requests before copying.
We've also included super reader certificates that you could attach to a candy, pencil or other small treat for students who return their logs at the end of the summer.
We hope your students enjoy these summer reading BINGO boards & summer reading logs!
You can download this summer reading set here:
As with all of our resources, The Curriculum Corner creates these for free classroom use. Our products may not be sold. You may print and copy for your personal classroom use. These are also great for home school families!
You may not modify and resell in any form. Please let us know if you have any questions.