Use these Thanksgiving pocket chart sentences to add a theme to your literacy centers this fall.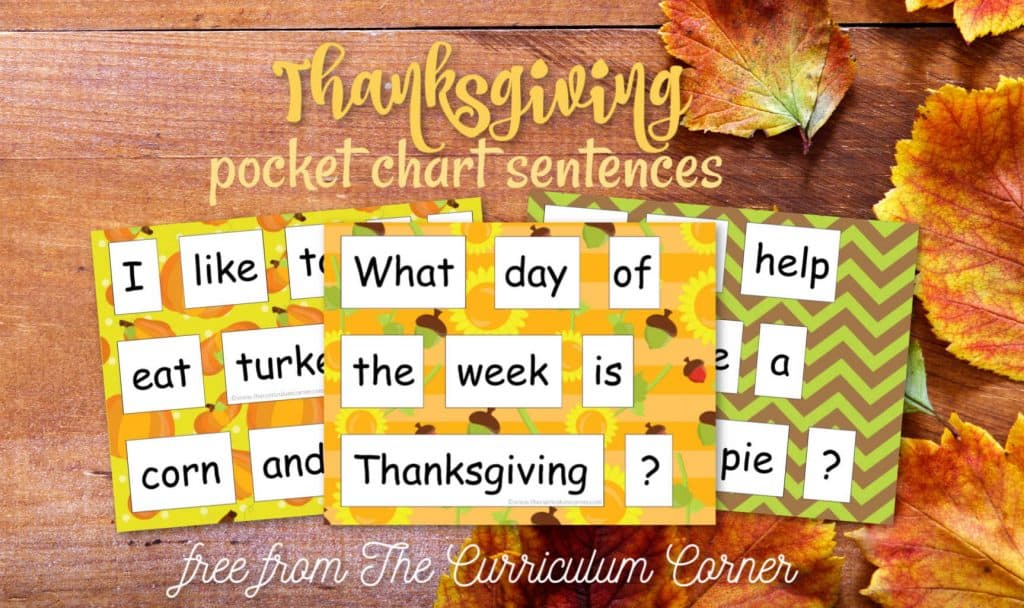 This is another free resource for teachers from The Curriculum Corner.
Our free Thanksgiving pocket chart sentences can be used to add themed fun to your literacy centers this November.
These scrambled sentences will allow for easy sorting. Each sentence is on a different background design.
You will also find the sentences on a white background for those of you looking to conserve color ink. You might choose to print each sentence on a different color of card stock to again allow your students to independently sort the sentences. We all know that no matter how hard you try, your sentences will get mixed up at some point!
Creating Your Thanksgiving Pocket Chart Sentences
Print on card stock
Laminate for durability
Cut apart your sentences
**Please note, we have provided two commas for sentences containing a list. You can either remove the comma or give it to your students depending on the way you teach commas.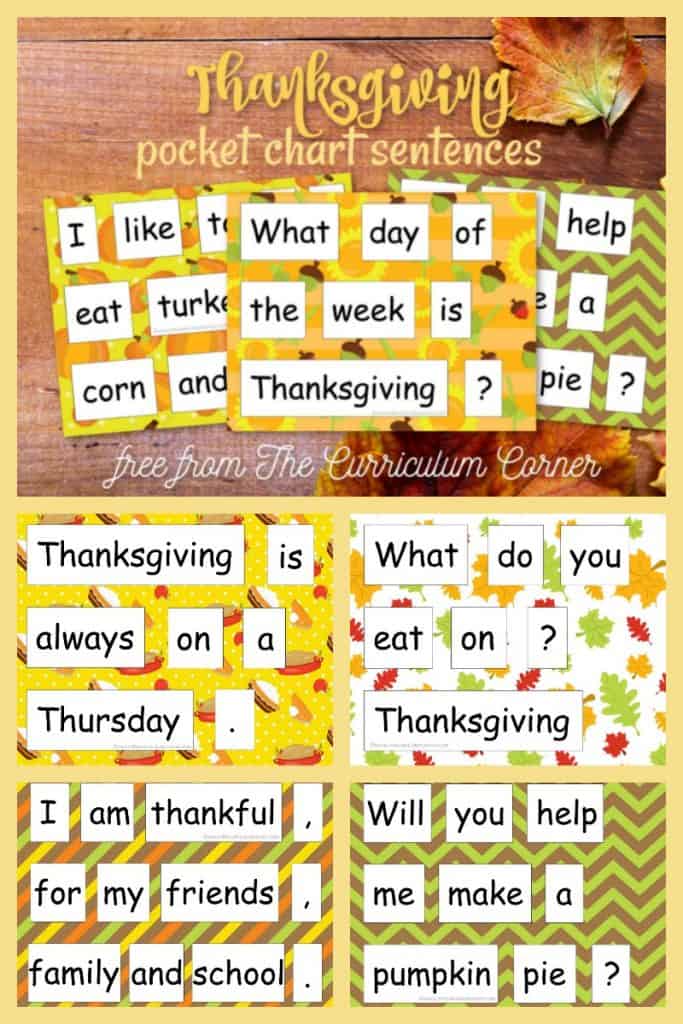 We like adding these sentences to a pocket chart but you can also provide for work at a table or even on the floor. Or, add magnets and attach to the board.
As a follow up of this activity, you might choose to have students write and illustrate the sentence. This will help them associate the words with meaning.
You will find fall themed papers that can be used for this extension here: Fall Lined Papers
You can download our free Thanksgiving Pocket Chart Sentences here:
Fall Sentences
As always, this is another free resource for teachers from The Curriculum Corner.
You may copy and use in your own classroom or home. You may not sell or modify and sell in any form. Please contact us if you have any questions.