We have created a set of 48 fall lined papers with autumn themed clip art to be used during your writing workshop.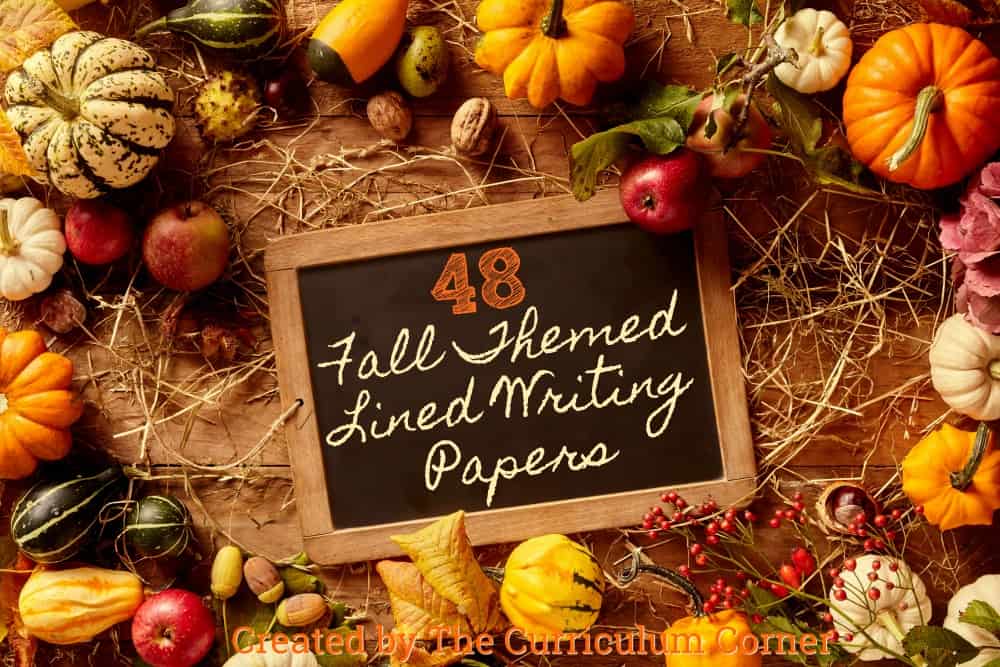 There are so many fun events to celebrate in the fall, we love giving our young writers the option of sharing their stories on themed papers.
You can download the complete set by clicking on the Fall Papers title at the bottom of this post.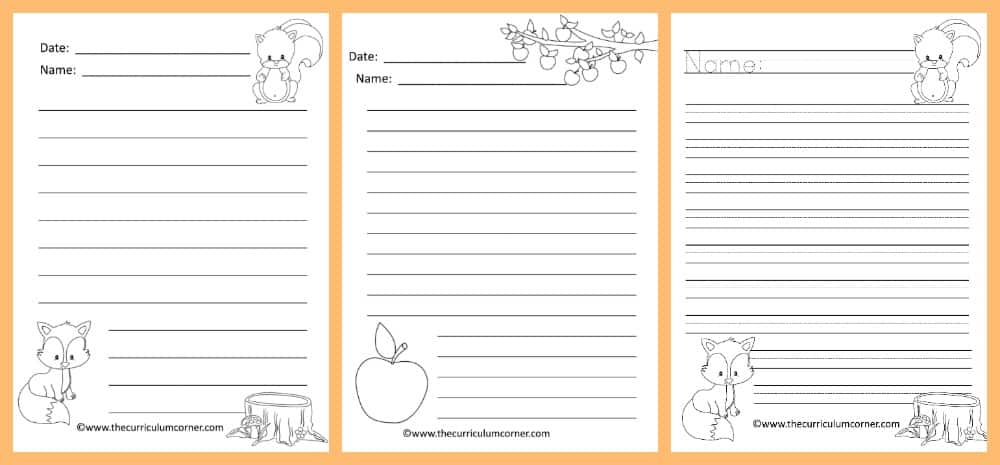 We have created this collection to include many different themes and many different line styles.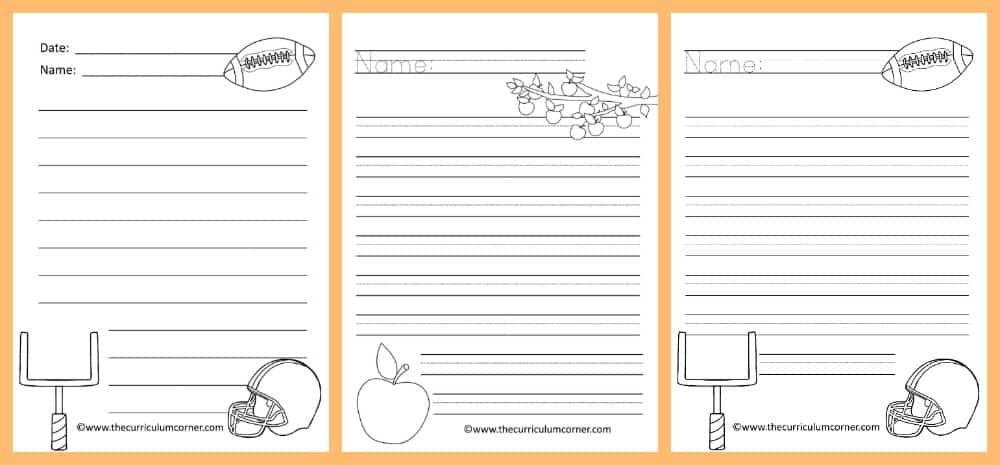 You will find the following themed writing papers within the collection:
leaves, pumpkins, fall trees, Halloween, Thanksgiving, football, apples, woodland animals

How will you use these papers?
One option for using these papers is to simply lay them out for your students to use during your writing time. We like to put a stack of themed papers among our blank pages for those students who like a little bit of premade art added to their papers.

You might also staple together multiple pages to create fall journals for your students – simply staple a blank page on top for them to decorate as the cover.
If you have other ideas for using the papers we have created, please help other teachers by sharing your ideas in the comments section below.
Along with a variety of themes, we have include a variety of line styles. If there is a style you would like to see included in future sets, please let us know!
You can download this complete set of Fall Lined Papers here: Fall Writing Papers
You might also be interested in some of our other fall favorites:
Fall Print & Go Practice Pages
Awesome Autumn Math & Literacy Centers
Fall Write It, Read It, Draw It!
Thank you to PrettyGrafik Design on etsy for the cute clip art and background papers.