This Thanksgiving word work set will help you create a themed word work center in November.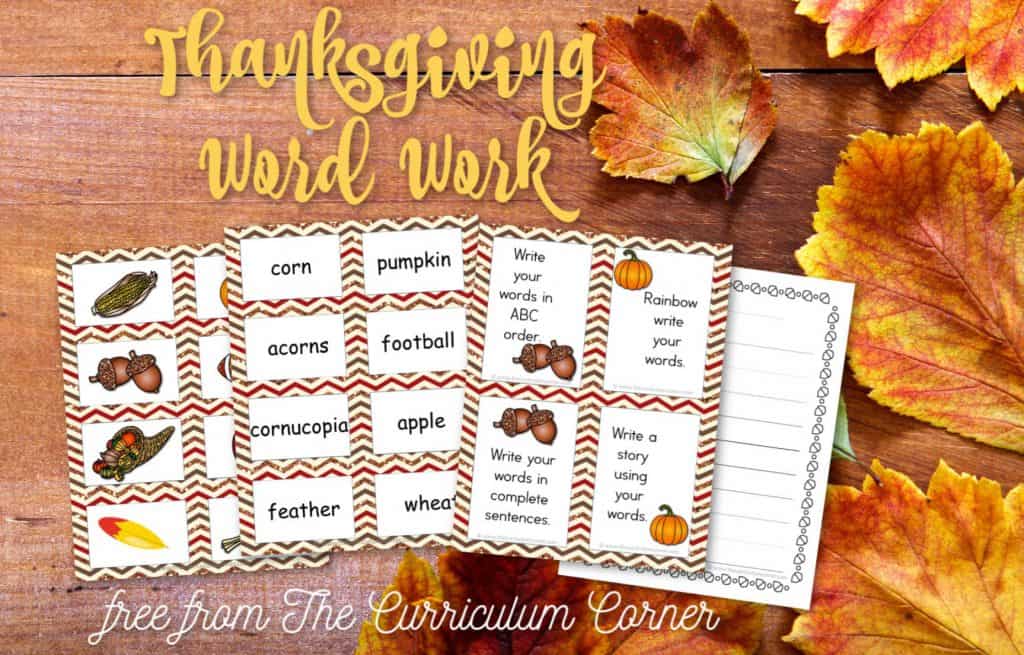 This is another free resource for teachers from The Curriculum Corner.
Use these Thanksgiving word work resources during the month of November.
We have recently updated this collection. You will find updated clip art, words and recording pages. This resource is now available as a single download.
These Thanksgiving word work printables were created to be an easy to put together word work center. You will find a range of words that are specific to Thanksgiving as long as some words that will fit any classroom.
Print these cards in color on heavy card stock. Laminate the pages and cut apart – you will have a ready to go center.
If you are looking to conserve color ink, you will find a black and white option as well. You can print these on colorful or white card stock.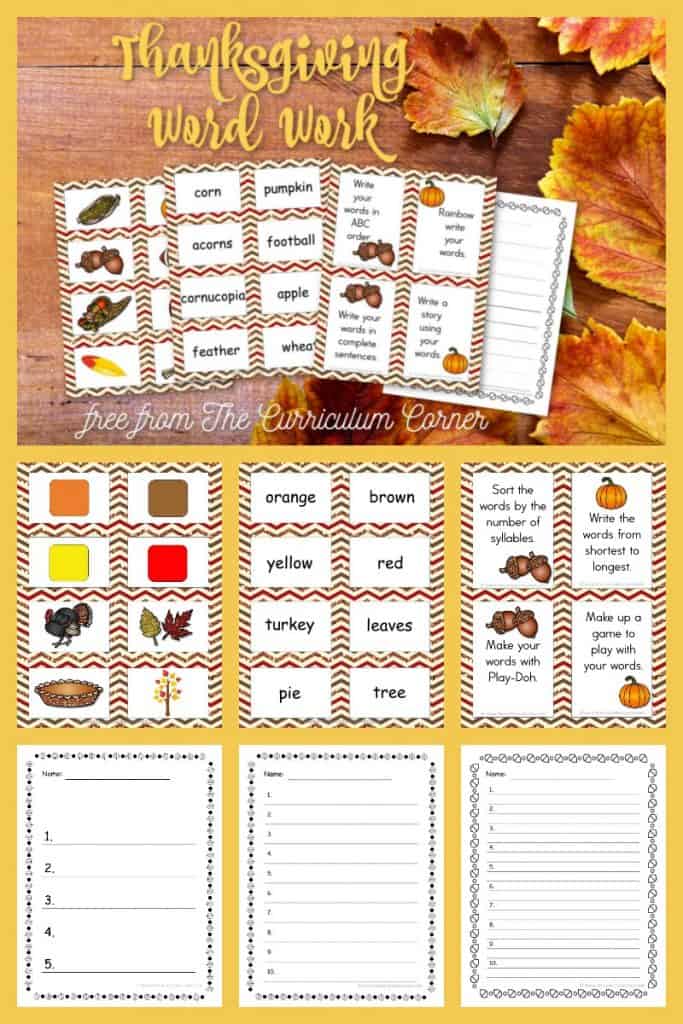 Thanksgiving Word Work Centers
Within this collection you will find the following:
32 word cards with coordinating pictures when possible
16 activity cards
a variety of recording pages
blank cards for you to add your own words and activities
Please review the word cards and use the ones that fit your classroom community. We have included pilgrims and Native Americans as options.
We realize that the clip art might not fit how your school teaches the history of Thanksgiving. If this is the case, simply omit the cards from your stack of words. We chose to include these because we know that some schools still use these images and we wanted to make them available if needed. Teaching at schools where these images are no longer used, we understand the reasoning for not using them.
You can download these Thanksgiving word work cards and activities here:
As always, these activities are intended for free classroom use. Please copy and use for your classroom. You may not modify or sell as is in any way.
Looking for additional free resources for Thanksgiving? Start here
Thanksgiving Collection