Our free Thanksgiving word wall can be a writing workshop resource for your classroom this fall.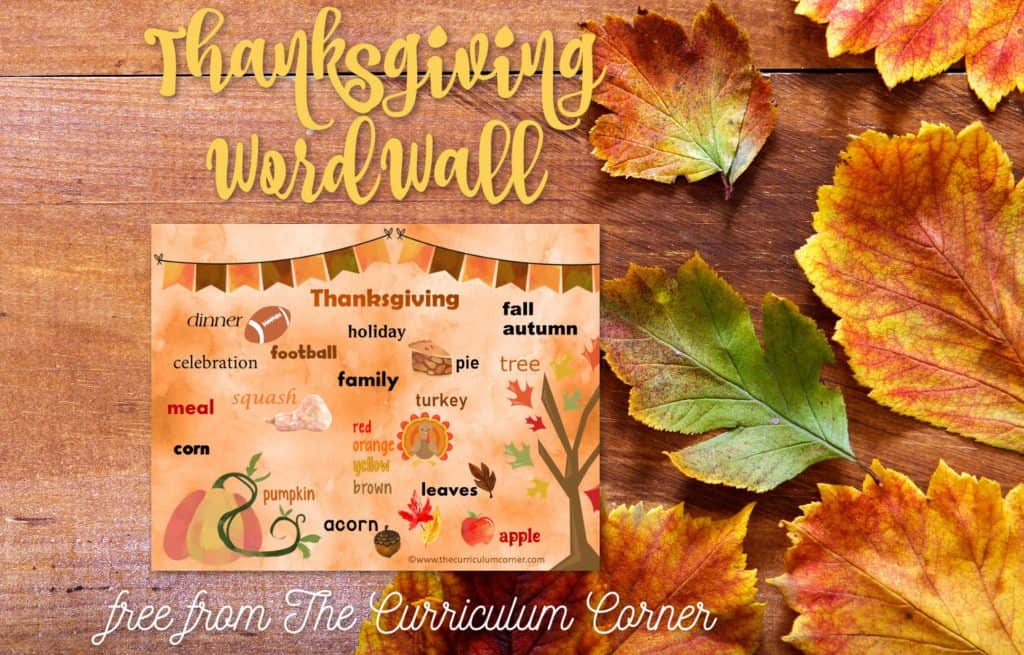 This is another free resource for teachers from The Curriculum Corner.
Our Thanksgiving word wall will be a fun addition to your November classroom.
We created this word wall to be both a resource for writers and a decor item.
The pretty watercolor clip art will help you create a poster that adds a little color to your room. Enlarge the print and post on your wall for an easy to assemble bulletin board.
We hope you will find this to be a useful resource for your classroom!
Using this Thanksgiving Word Wall
This word wall was created to be a resource for your young writers.
Having common words available in the room, can prevent constant interruptions for spelling requests.
You might enlarge on your poster maker and allow students to add their own words. Or, add to individual writing folders.
The horizontal format will easily allow you to also use this as a digital copy. You can display the PDF on your smart board for a writing workshop resource.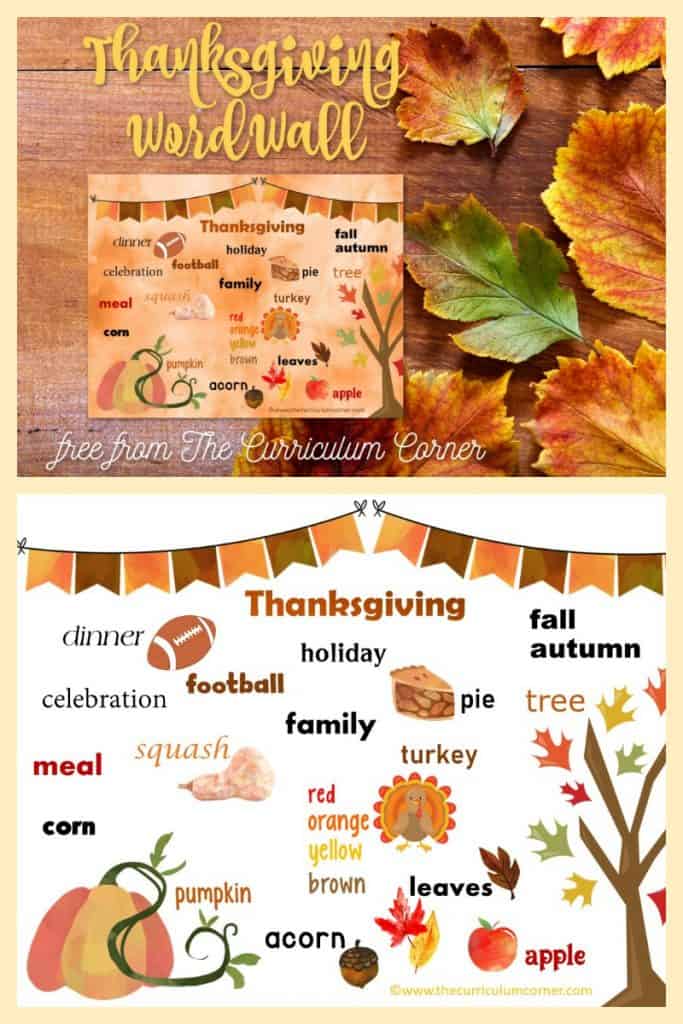 You can download this free Thanksgiving Word Wall here:
Looking for more Thanksgiving resources? Start with our free collection of resources: