This water cycle interactive notebook pages collection is designed to fit into your interactive science notebooks.
You can use these water cycle interactive notebook pages to help your children record their learning about the water cycle.
This is another free resource for teachers and homeschool families from The Curriculum Corner.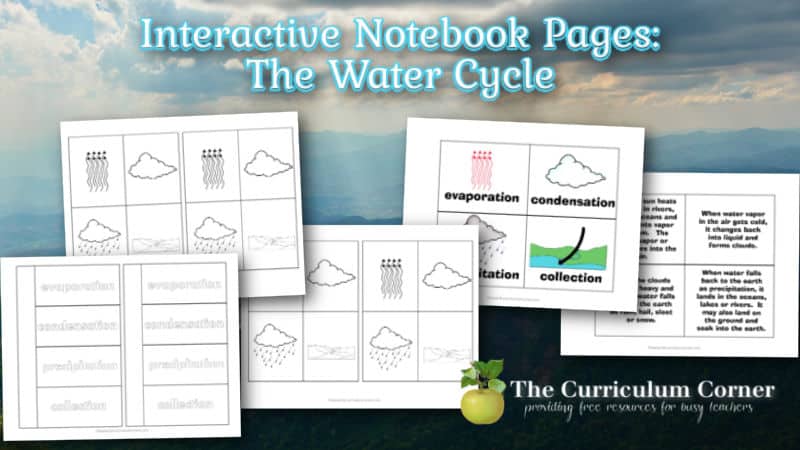 When to use Interactive Notebook Pages
Interactive notebook pages can be a great way to help children record their learning.
They will allow your students to write down their thoughts about your science lesson.
Often as adults we find that writing helps us remember and this is true with children as well.
These free pages are designed to be added to your current science plans.
Water Cycle Interactive Notebook Pages
These printables are designed to be interactive notebook pages to fit within your study of the water cycle.
This collection is not designed to be a stand alone for teaching this process.
You will need to teach the concept before students are able to work through these pages.
Once the concept is introduced and taught in your classroom, use our interactive notebook foldable.
Students can glue it into their notebooks, cut the flaps and then record what they have learned about each part of the cycle.
Also included in our set of printables is a set of cards that can be used at a center where students match the word and picture with the definition of each stage.
Another included printable are lined squares with an image of each stage of the water cycle. These can be used in notebooks or even as an exit ticket to assess understanding after a lesson. We have included other printables as well.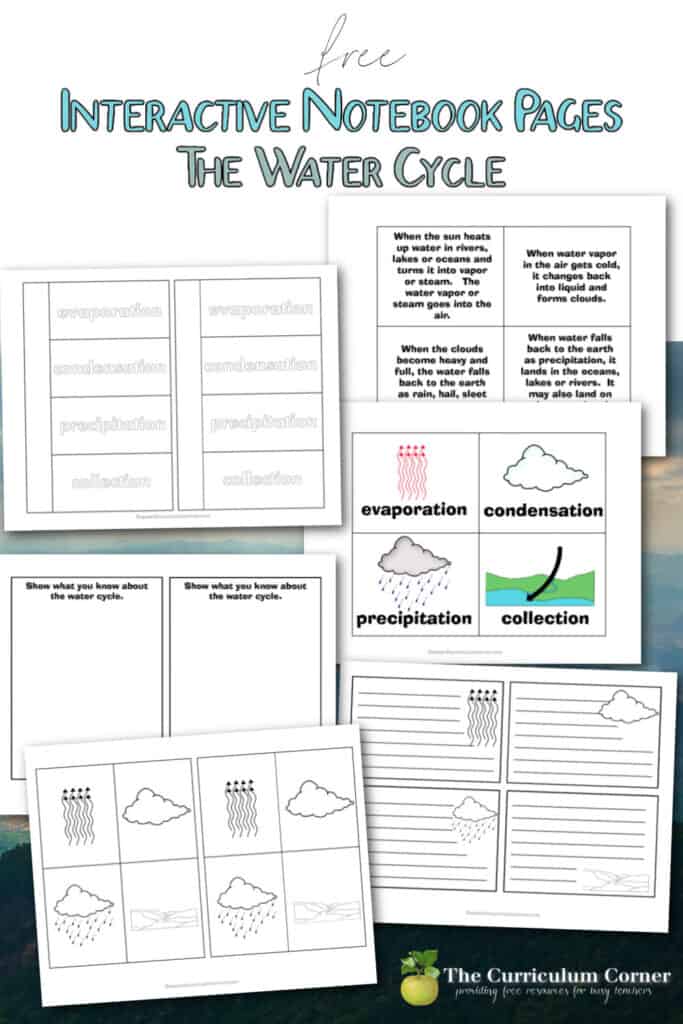 You can download this water cycle printable here:
As with all of our resources, The Curriculum Corner creates these for free classroom use. Our products may not be sold. You may print and copy for your personal classroom use. These are also great for home school families!
You may not modify and resell in any form. Please let us know if you have any questions.