This free weather word work collection is a literacy set that has been created to fit into your classroom weather study.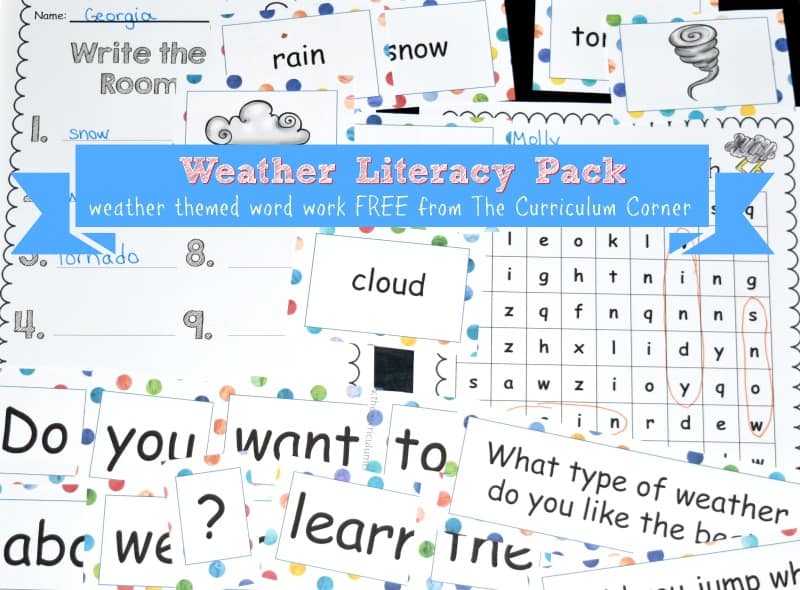 The activities we have included focus on literacy and word work.
You can download the collection by clicking on the bold blue link at the bottom of this post.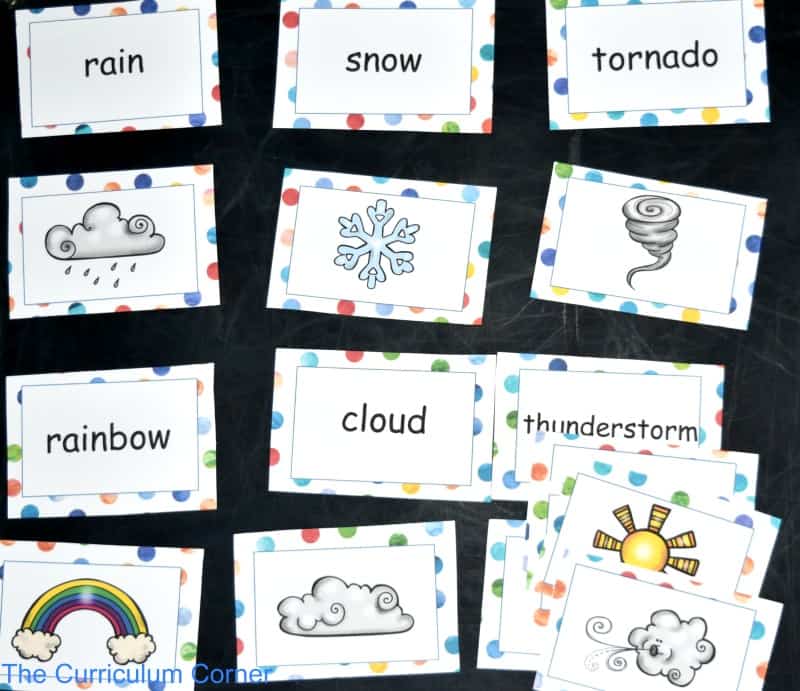 You will find the following weather word work activities within this collection:
Directions for Centers – You will also find six task cards with directions that accompany the below activities in case you would like to have direction cards placed at some of your centers.
Word Cards & Pictures – You can place these at a pocket chart for students to match the word with a picture or in a basket for students to play a matching game.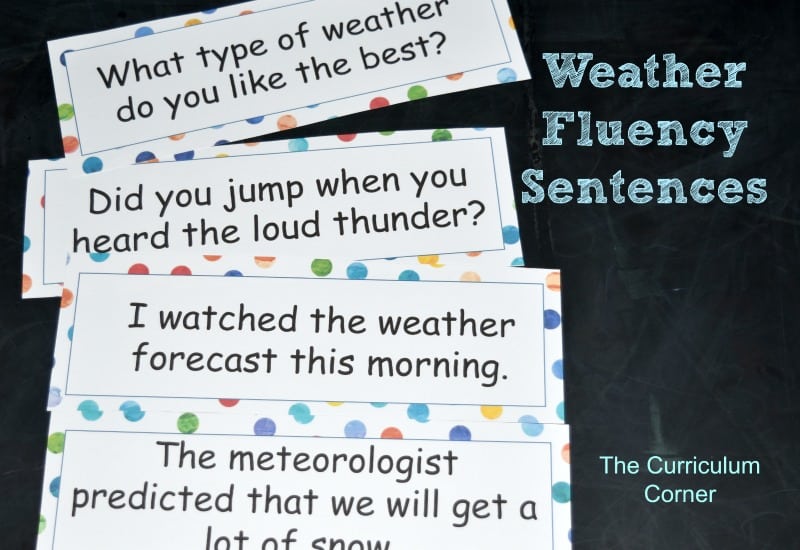 Fluency Sentences – We have centered these slightly to the right so that they can be printed, cut and hole punched to be placed on a ring for center work. Students may work on these at a center. You might also send home for fluency practice or place in a student's book bag for silent reading time.
Pocket Chart Sentences – We have created each of the four sentences on a different background to make sorting easier.
Write-the-Room – Choose 5 or 10 camping word cards. Use a Vis-a-Vis marker to number then 1 – 5 or 1 – 10. Place around the room. Students are given a Write the Room recording page. They then will search the room to fill in their recording page.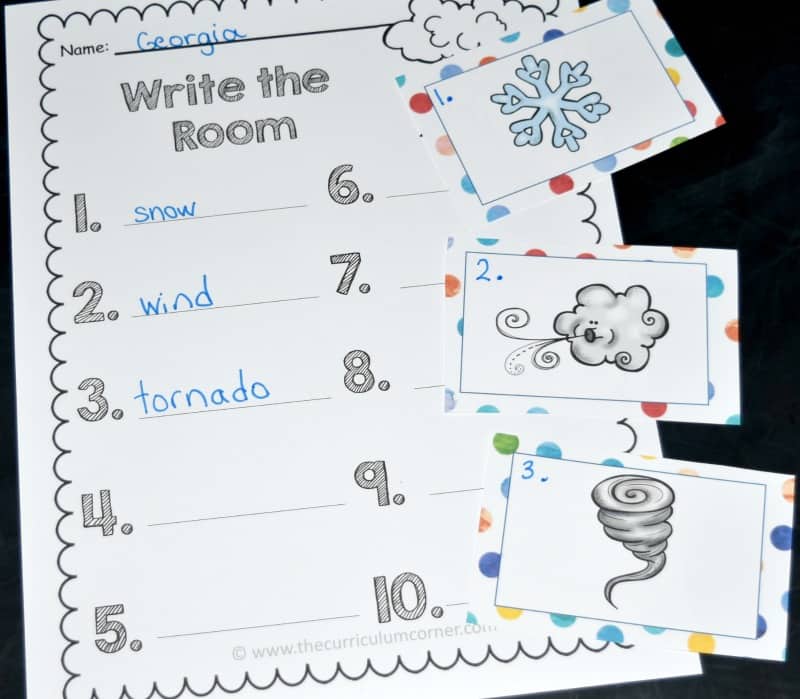 ABC Order – We have provided two recording pages for you to choose from with 5 and 10 spaces.
Shape Words Practice Page – Students fill each word into the word shape that fits.
Syllable Sort – Students search for cards that contain 1, 2 or 3 syllables.
Vowels & Consonants – Students will choose words then count the number of vowels and consonants.
Making Words – Students will use the letter squares to form words.
Word Search
Lined Writing Paper – Use for camping themed writing prompts, writing sentences with our weather words or other activities.
You can download these weather word work literacy activities here:
If you would like the weather pack without the colorful backgrounds, you can find it here: Weather Words
Looking for more to add to your weather theme? You might also be interested in our Weather Centers that will be coming soon!