Use these weather science centers to help your students learn more about the different types of weather that occurs in our world.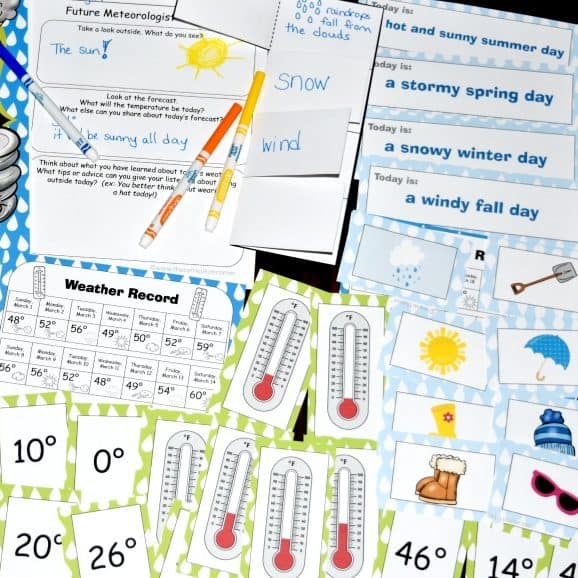 We have created this set of six weather science centers to give your primary students some practice with identifying and understanding simple types of weather in our world. Students will use reading, writing and math skills to complete the activities at each center.
**You will find all of the resources described below from this collection in one easy download at the very bottom of this post titled "Science Weather Centers".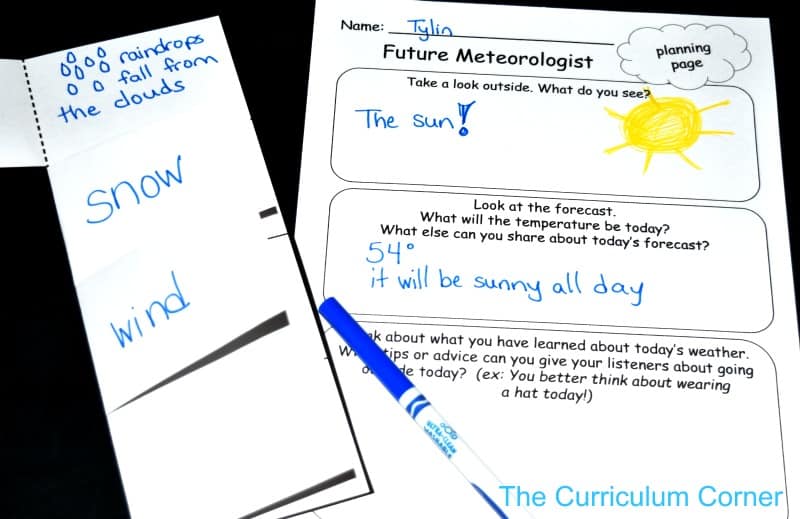 We suggest that you read aloud some age appropriate books about weather before having students work at these centers. You will also need to do a lesson on reading a thermometer and perhaps even graphing if your students haven't yet done that.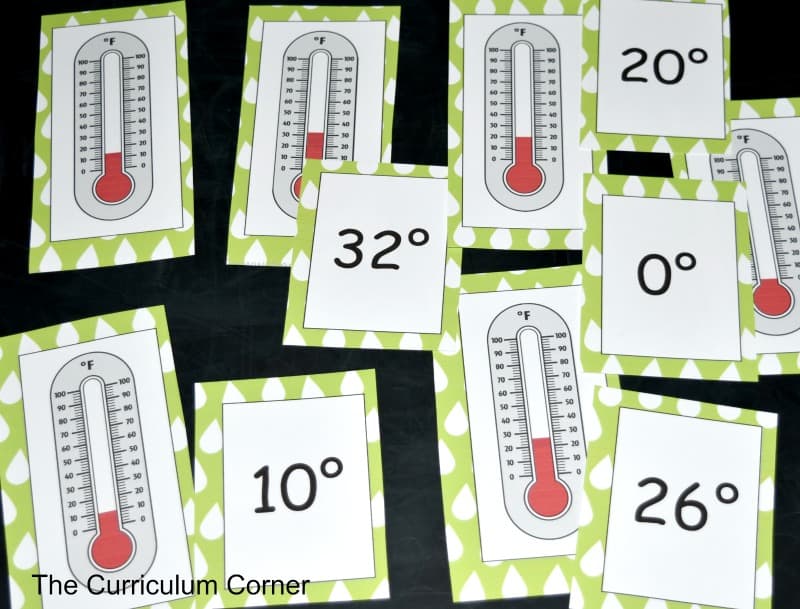 Another idea we like for sets of centers like this, is to have one center be completely for independent reading. Check out lots of books related to weather and leave them in a basket at the center. You might even include some type of open-ended "What I Learned From My Independent Reading Today" page so that they can write about anything new they learned about weather during their reading. These can be shared at the end of the week.
Future Meteorologist

– At this center students will make observations about what they see outside and then compare it to the real weather forecast for where they live. If you have a volunteer in your classroom, you might want to think about having that adult take groups of students outside to feel and view the weather conditions. Then, they return to the classroom and check the weather forecast on tablets or computers. (If your students don't have access to these, simply print out the forecast for them and leave it at the center for them to use.)

Weather Flapbook

– This flapbook has students describing and illustrating four simple weather terms: sun, wind, rain & snow.

Ready for the Weather

– This sorting center has students use their reasoning skills to match the outfits or clothing items with the specific weather type listed. After completing the sort, students choose one picture card and write about why that particular outfit or clothing item is important for the type of weather they sorted it under.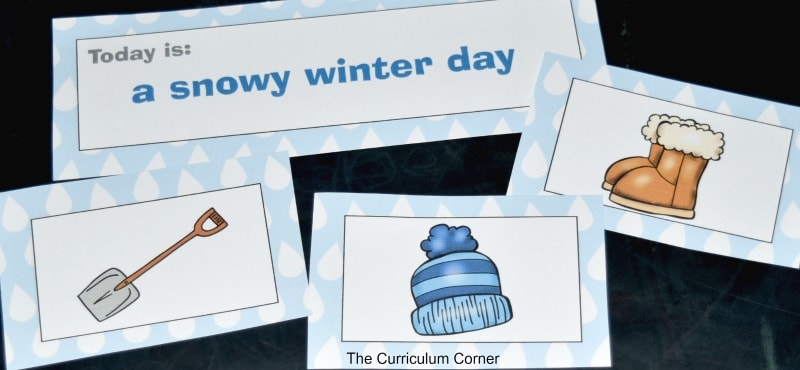 Make a Match

– This set of cards was created so that students match weather types to their definitions, illustrations and even appropriate clothing for a particular type of weather. Choose the cards you feel best fit the level of your students to create matching pairs, or have them match all four cards.

What's the Temperature?

– At this center students practice reading thermometers. This is played as a memory game where all the cards are turned down. Students match a thermometer card with a matching temperature card.
Graphing the Weather – At this center students use a set of information provided to create a graph for the weather in a fictional first two weeks of March. Once the graph has been completed, they will answer a set of questions by looking at the graph they created. We have provided two different options for graphing (each contains its own unique Weather Record card (2 per page). One option has students graphing actual temperatures for each day. The other has students graphing numbers of days of different weather types. NOTE: We have also provided a page of blank Weather Record cards so that you have the option of asking your students to graph actual weather during your study.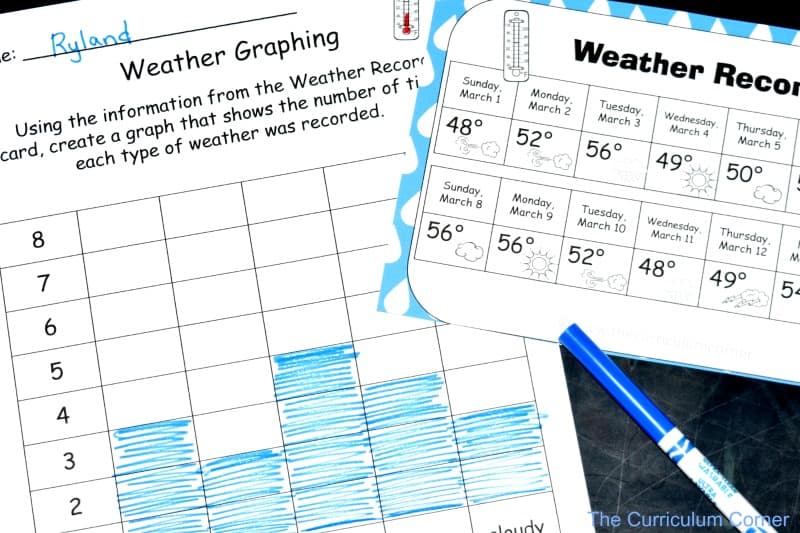 You will find this entire weather science centers collection here in one easy download:
Want the resources without the background formatting to save some ink? We have also provided this set with a white background. You will find that version here: Science Weather Centers (White Background)
**Contains Affiliate Link**
If you are looking for a few weather books to add to your library, take a look at these from Amazon: