This end of year letter is a great way to look back on school year memories with your current students along with welcoming your future students!
Complete this end of year letter writing activity with your students as the school year ends.
This is another free resource for teachers and homeschool families from The Curriculum Corner.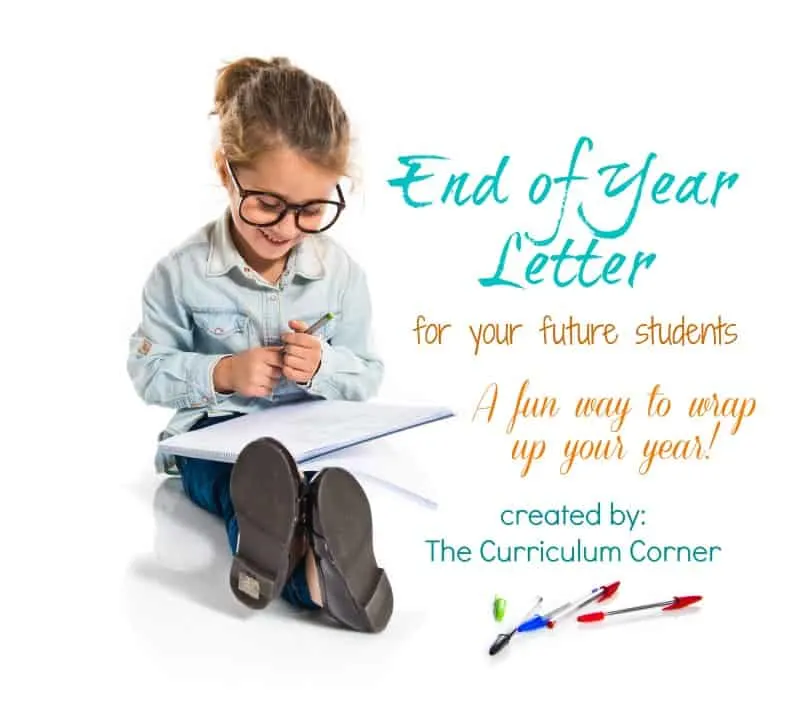 This end of year letter is a fun way to take a walk down memory lane as you wrap up your year!
Students will write their own letters to welcome your future students. While writing their letters, they will be encouraged to recall their favorite memories from the school year.
We have found that as teachers, we enjoy this activity as much as students!
It is a great way for teachers to learn the activities that helped your students build the best memories from the year.
While this letter is a great way to learn what part of your planning had the biggest impact on your students, it is also a great way to build excitement among your new class of students.
The letters can be placed at desks during your back to school night or even sent to students along with a personal note from you before school begins. Other teachers might choose to send home on the first day of school for students to share with students.
However you choose to use these letters, we hope you enjoy them as much as we have in the past!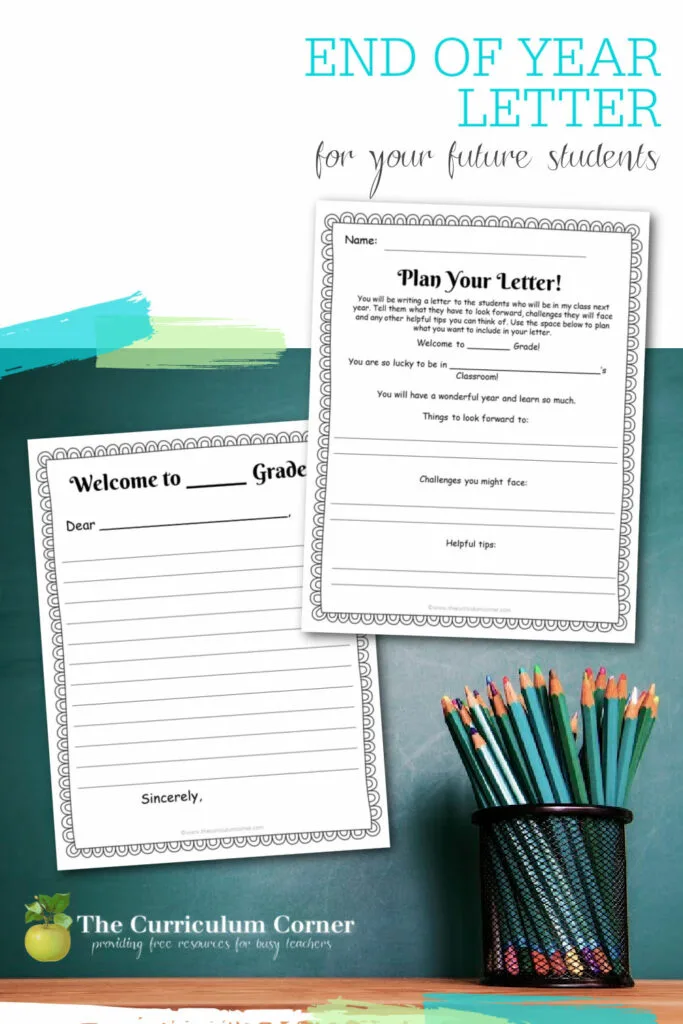 The Activity
We like to begin by having a class discussion where students brainstorm ideas for what to include. You can start by recording the suggestions. This can act for a springboard for students needing a little help to start.
We have included a planning page where students can take a few notes if needed. If students need additional space, they might use the back for additional space.
Once they have planned, they are ready to write their letters!
Within the download you will find multiple options for the letter to be written on. Some students might require fewer lines with larger spacing and others might need more lines with narrower spacing.
This is a great way to keep your students engaged on the last day of school while preparing to welcome your next class. Students complete this welcome to the classroom page as a way to look back on their year. This activity is perfect for grades one through four.
You can download this End of Year Letter set here:
As with all of our resources, The Curriculum Corner creates these for free classroom use. Our products may not be sold. You may print and copy for your personal classroom use. These are also great for home school families!
You may not modify and resell in any form. Please let us know if you have any questions.