This brochure provides ready to go practice for fifth grade place value – it addresses fifth grade concepts.

This is another free resource for your classroom that has been created by The Curriculum Corner. You can download this free resource by clicking on the bold link at the bottom of this post.
This brochure is designed to give your students additional practice with number sense skills. It might be used as a recheck or even as a review task before a test.
To prepare your brochures, print the PDF provided at the bottom of this post. Then, copy front to back and fold! If available, print on bright, colored paper for a bit more flare.
Our goal in creating these brochures was to provide skill practice in a format that will be a little change from the standard worksheet.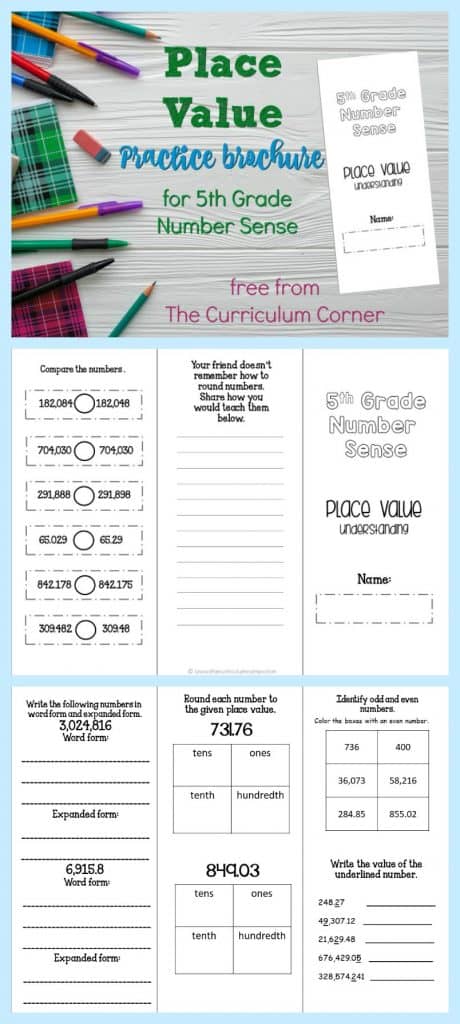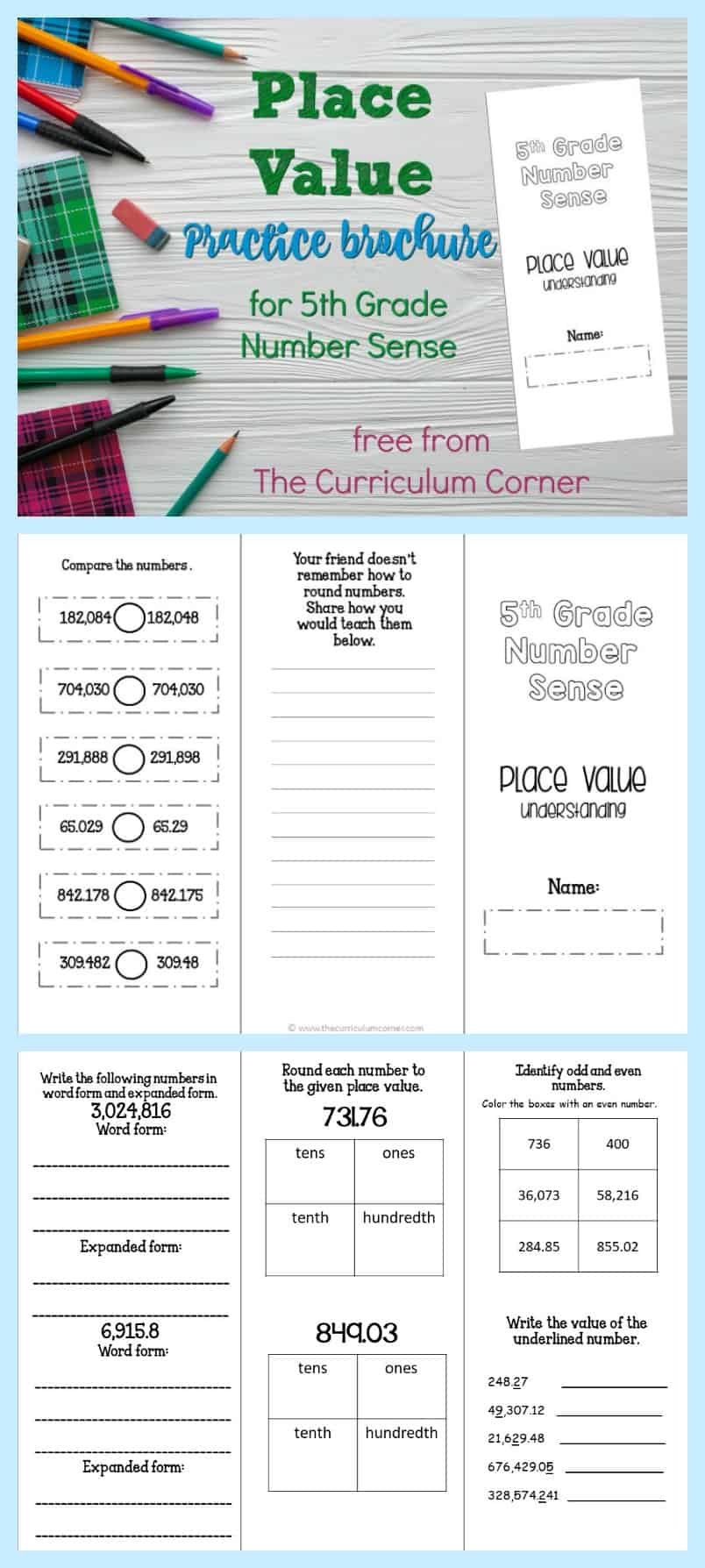 Problems for the following standards are included:
Understand the place value system.
Compare two numbers using >, =, and < symbols.
Use place value understanding to round numbers to any given place value.
Identify odd and even numbers.
The math brochure was created has been designed to touch upon each of the standards.
Sixth grade teachers might also find this resource helpful to use as a quick check in as you head back to school.
You can download the free fifth grade place value brochure here, just click on the bold title:
As always, the free resources we provide are intended for FREE classroom use. You may copy them for your personal use.
You may NOT sell on any other site.
Also, we welcome links back to this post. Please do not link directly to the PDF download. This is a violation of our privacy policy.