These free fall reading centers for language arts are designed to fit into your 3rd, 4th and 5th grade classrooms.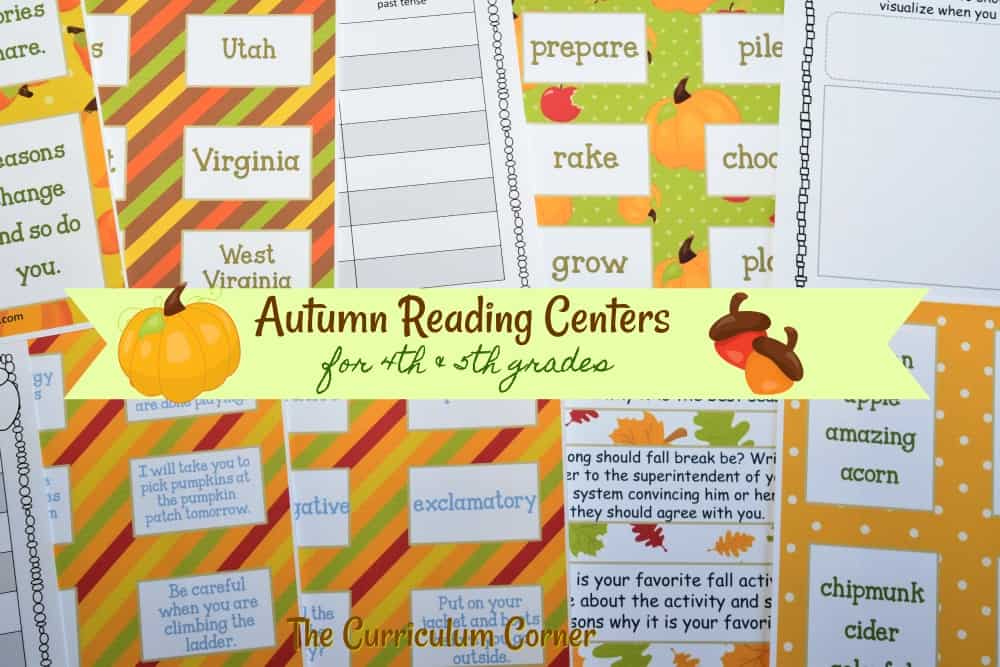 This is another free resource for teachers from The Curriculum Corner.
Use these fall reading centers when you need to pull together an engaging center for your students that meet standards.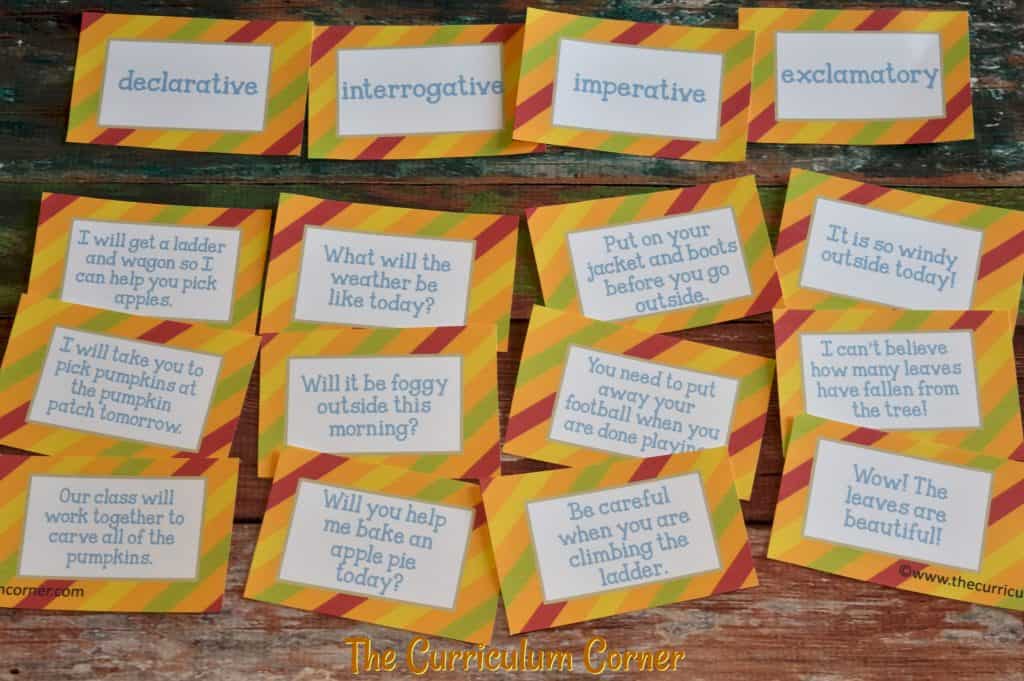 Free Resources for Teachers
Finding literacy centers for upper grades can be a challenge – especially when you are trying to save money when gathering your resources. These free literacy centers will help you achieve that goal!
We've included a variety of activities designed to be used as center work during your reading workshop. Choose the skills that meet the needs of your students.
Some of these centers might also be used to help you create small group instruction for your reading workshop. For students learning a skill, use the centers as a group activity where students can work with you to learn the skill.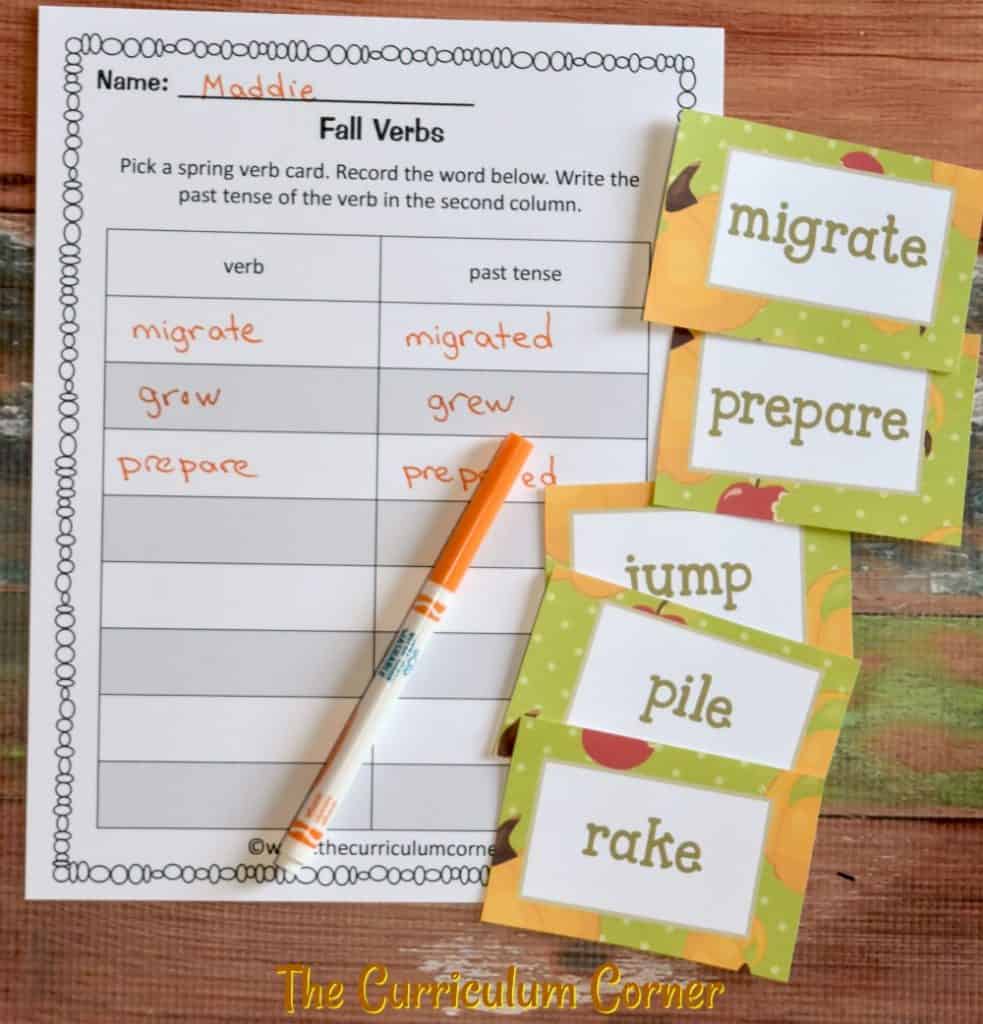 You can download the complete fall reading centers at the bottom of this post by clicking on the bold, orange title.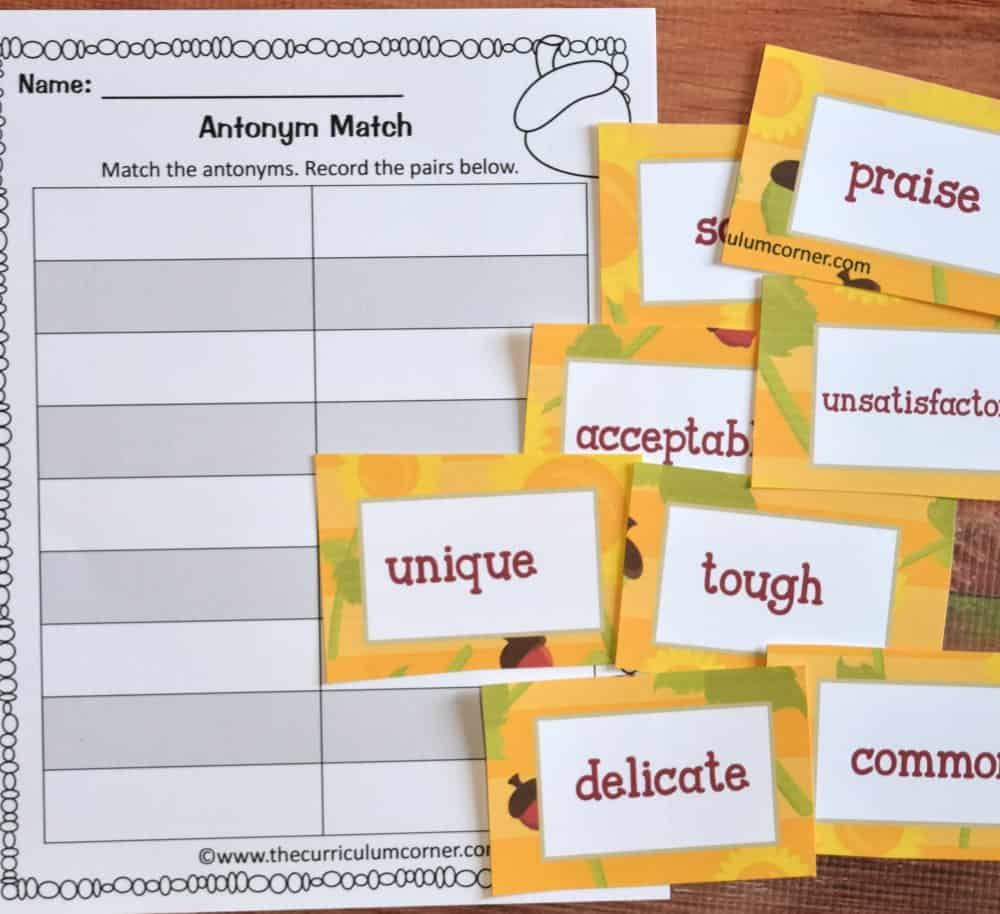 You will find the following fall reading centers in the download:
Antonym Match Students match the antonym cards – can be used as a simple sort or as a matching game. There is also a recording page.
Sentence Sort Students sort the sentences into the correct category depending on the type of sentence.
Fall Phrases We have provided four different sentences. Students choose one, record the sentence and draw a picture to show what they visualize.
ABC Order Practice This center gives students practice alphabetizing up to the third letter. Includes two recording pages for you to choose from.
Past Tense Verbs Students record the verb and then write the past tense of each verb.
Abbreviations Students pick a state card, record the state and then write the correct abbreviation.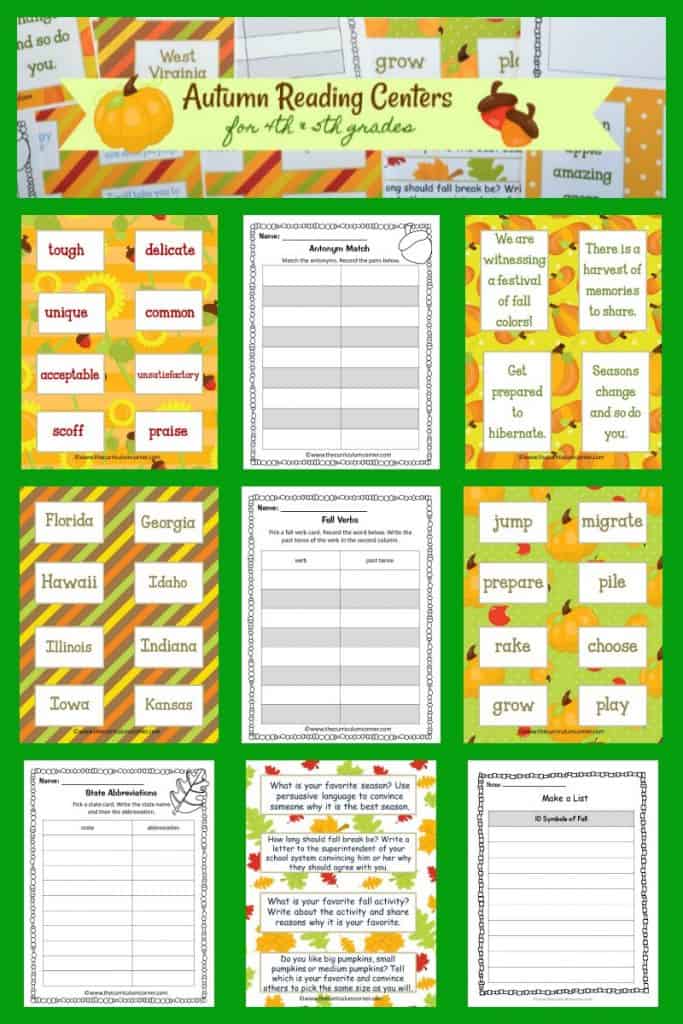 Be an Author Encourage students to focus on word usage. Children choose a sentence card and then expand the sentence by adding adjectives, more exciting verbs and anything else to make the sentence easier to visualize.
Fall Persuasive Prompts Students choose a prompt and fall lined paper. They then answer the prompt.
Make a List These simple brainstorming activities are provided with four different topics.
Fall Thoughts Students complete this spring page with what spring means to them.
Make a Word Wall Students word in groups to make personal word walls with creative winter words.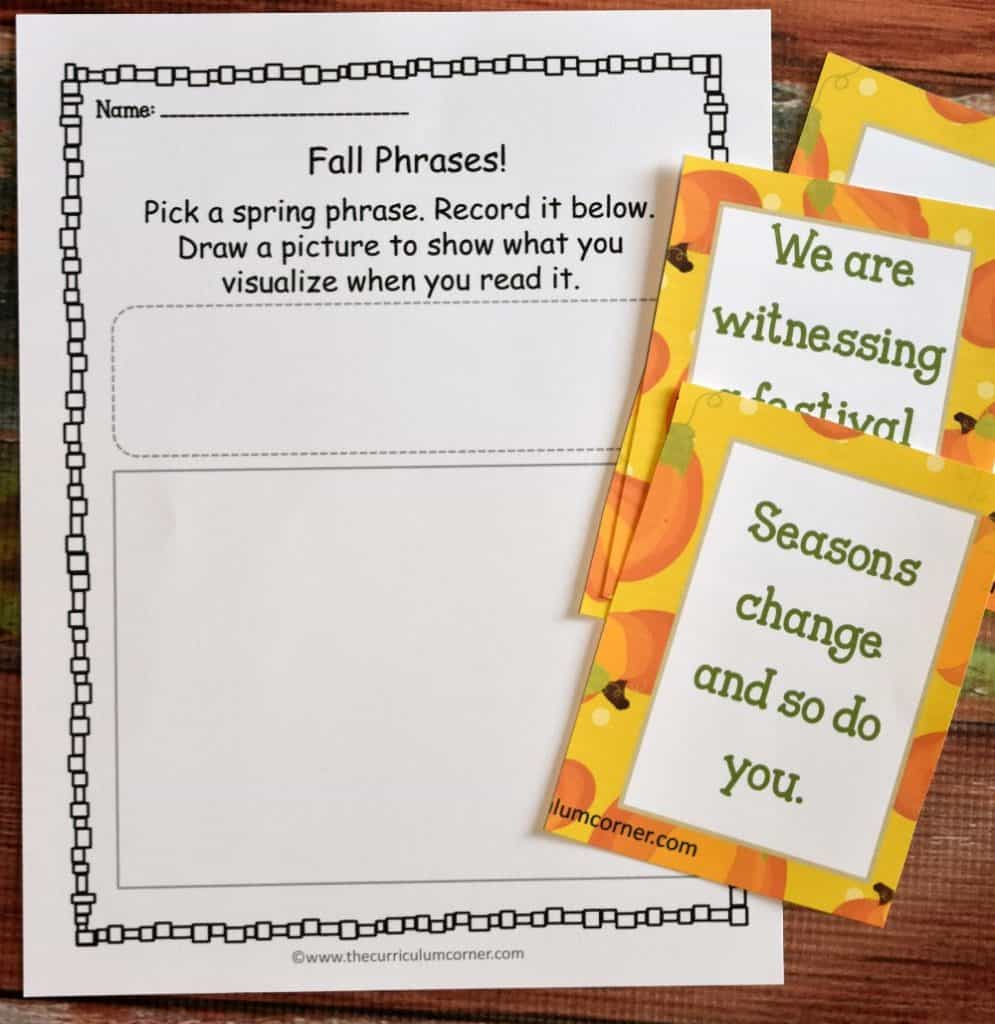 You can download the complete set of fall reading centers here:
You might also be interested in our Awesome Autumn Math & Literacy Centers found on our 123 site.
As always, this is another free resource for teachers from The Curriculum Corner. You may copy and use in your own classroom. You may not sell or modify and sell these resources. Please help us keep our resources free for teachers by following our guidelines.