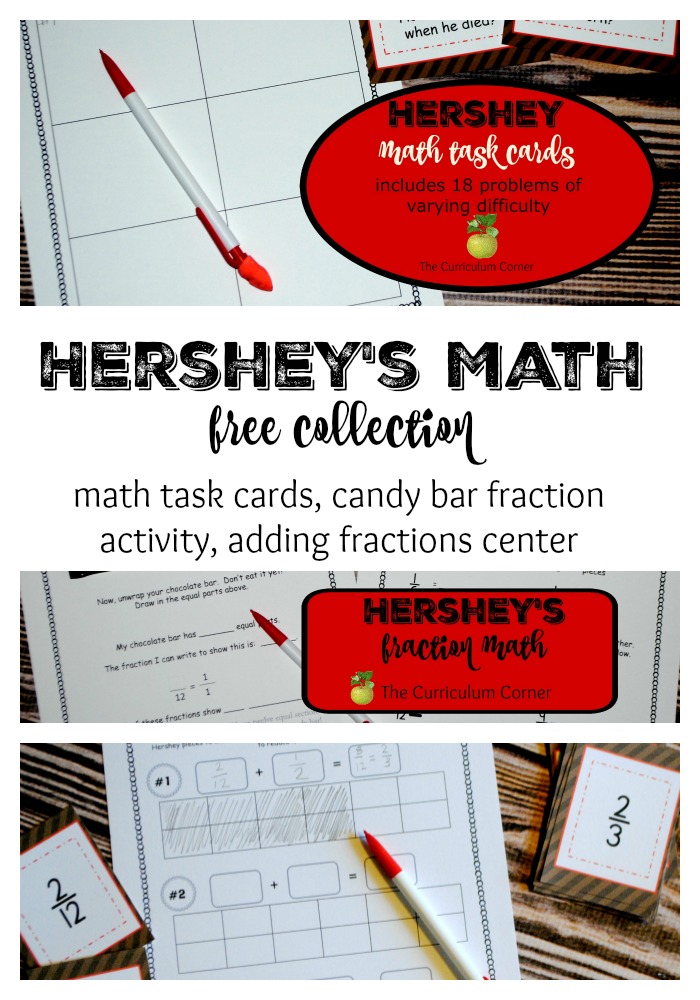 Adding candy to teaching a skill can be a great way to peak interest in a subject and get students engaged.  Obviously this can't be done everyday but it is a fun way to add a little something to a lesson during those endless winter months spent indoors.  We have created a set of three math resources to accompany a study of chocolate in your classroom.  These activities all focus on Hershey Chocolate Bars but the actual candy bar is only required for one of the activities.  We think it could be a fun way to celebrate Valentine's in classrooms during math!
Download Here:  Hershey Math Activities 
The following activities are included in the download –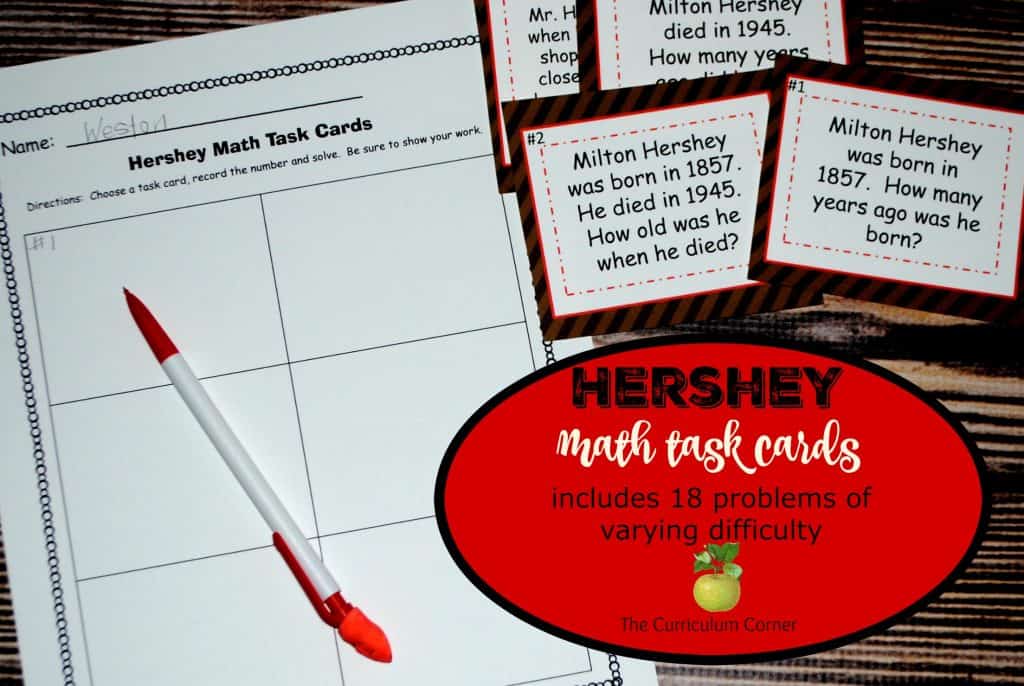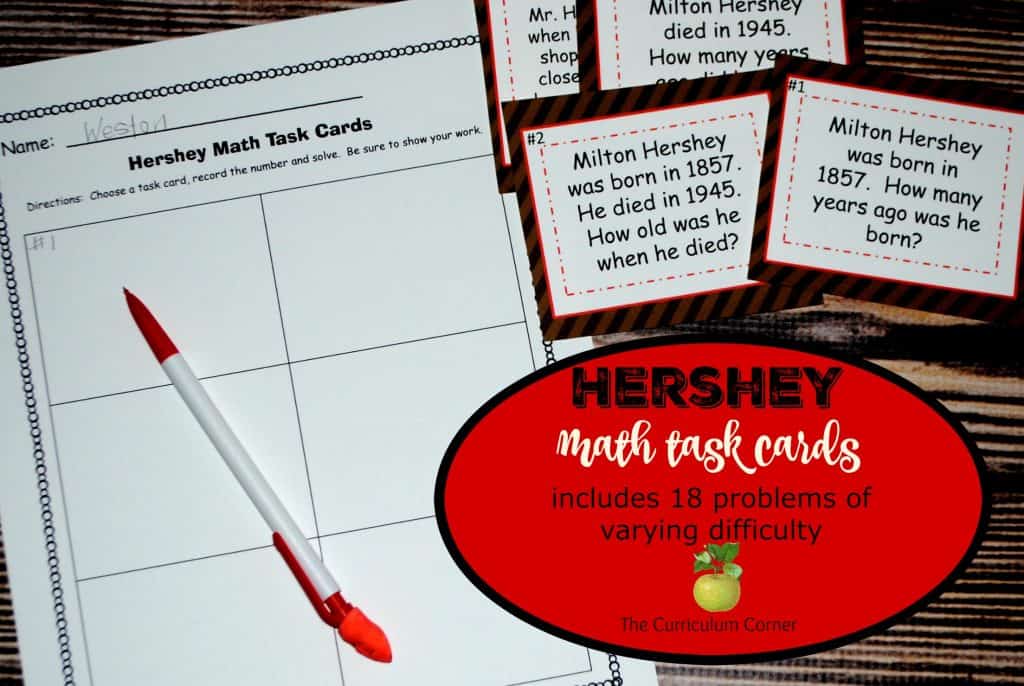 Math Task Cards  This set contains a collection of 18 word problems that progress in difficulty.  Also included are two different recording pages.  You can differentiate this activity by choosing task cards that meet the needs of each student.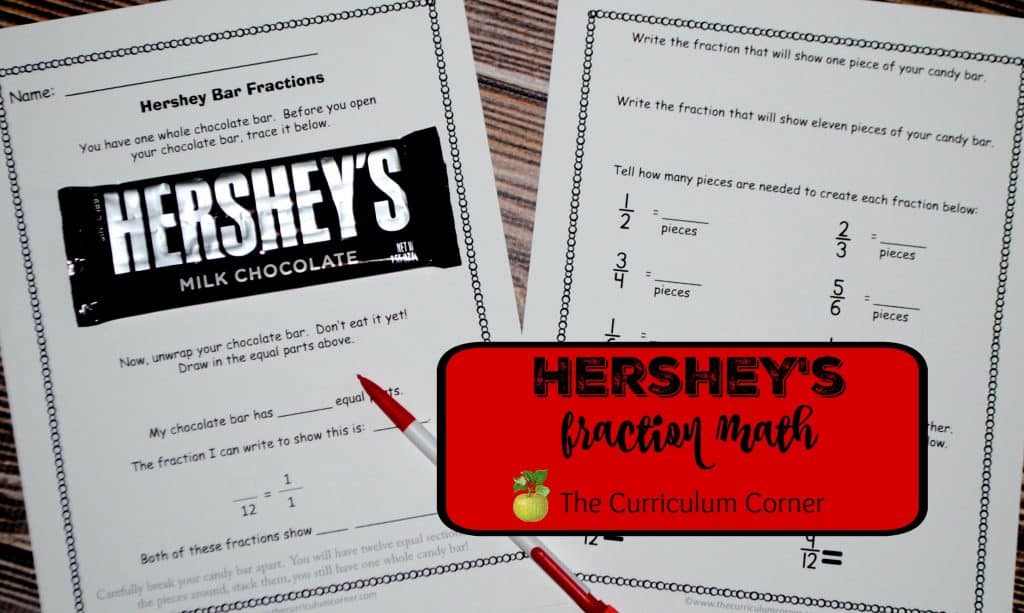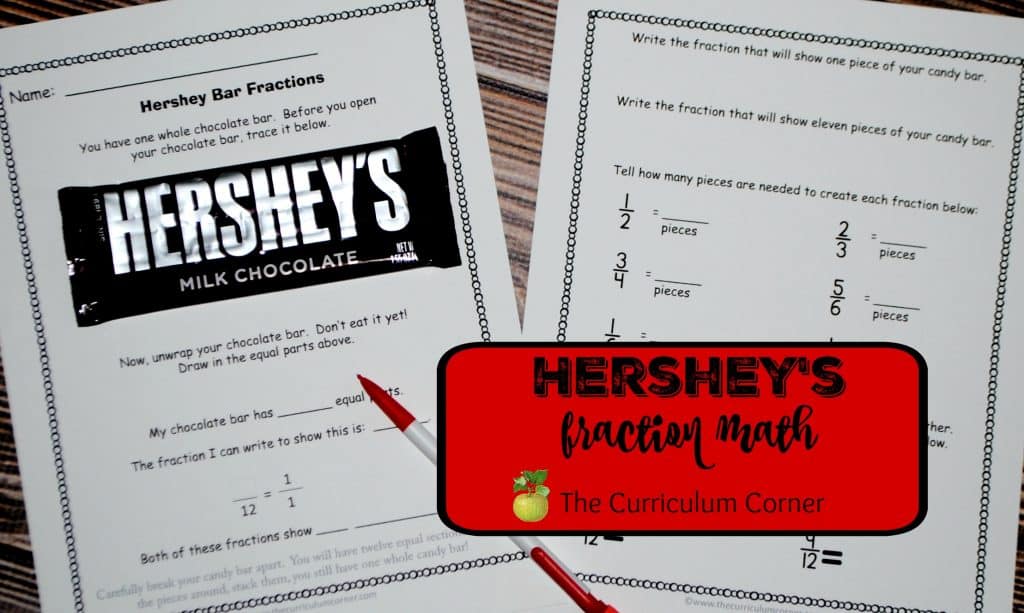 Hershey Bar Fractions  This includes three activity pages that are designed to be used with a full size Hershey bar.  Students will use the Hershey bar as they complete the tasks involving fractions.  When complete, they can eat their candy bar!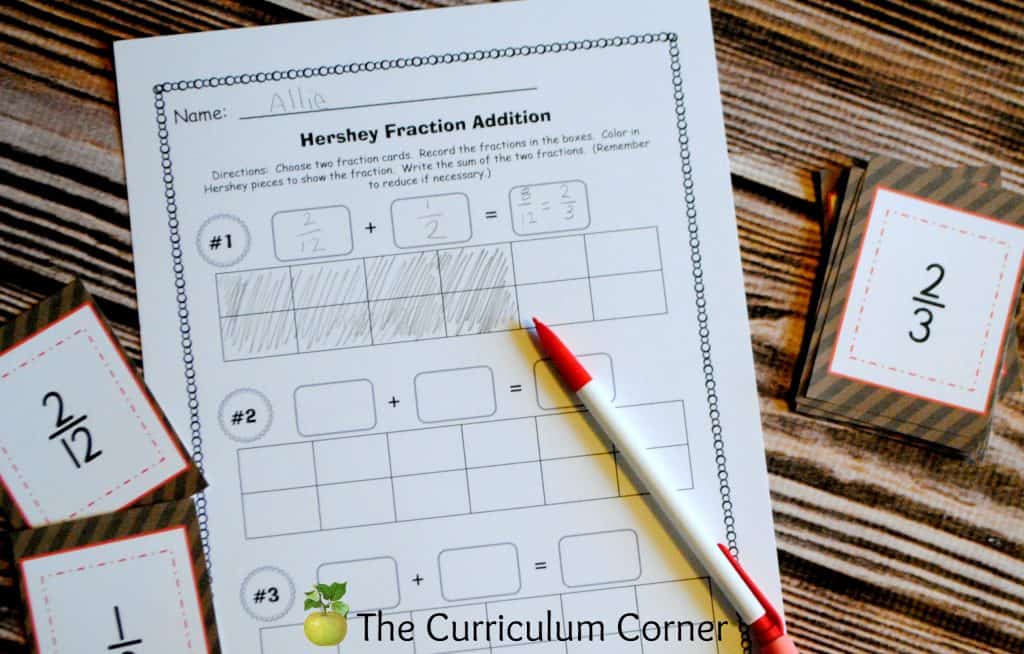 Adding Chocolate Pieces Center  This game includes fraction cards and a recording page with Hershey bar outlines.  Students choose two fractions, color the Hershey pieces and find the sum of the two fractions.  (NOTE:  we have included fractions that are not reduced and fractions that will result in a sum greater than one whole.  You may choose to remove these.)