Celebrate Holidays Around the World in your classroom with this free printable collection from The Curriculum Corner.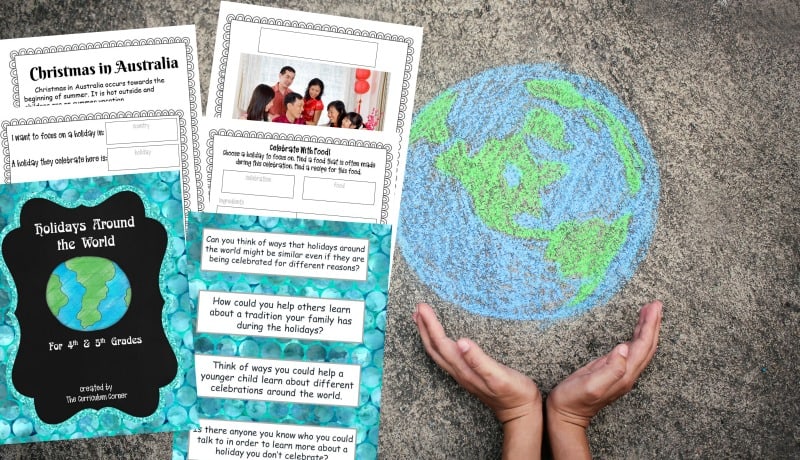 This collection is designed to help your students learn about the traditions of others around the world during the holiday season.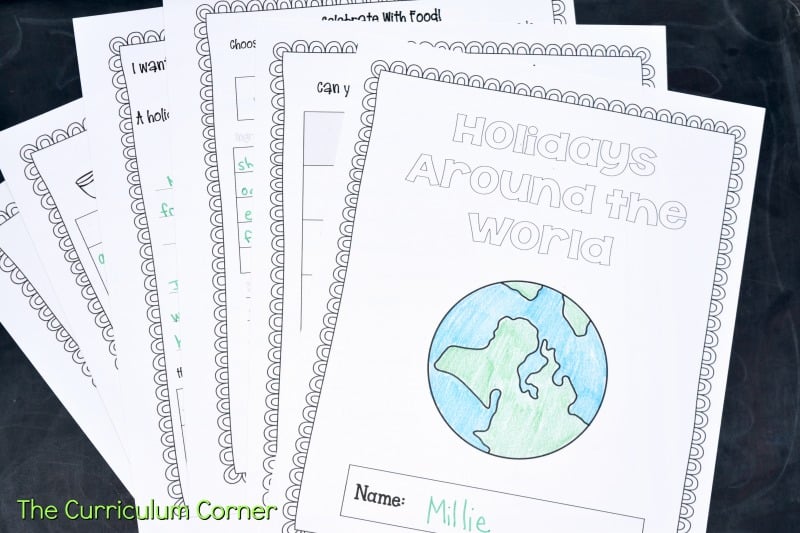 The holidays are a great time for students to learn about cultures other than their own. In the hopes of helping children learn more about the world around them, we have created this holidays around the world collection.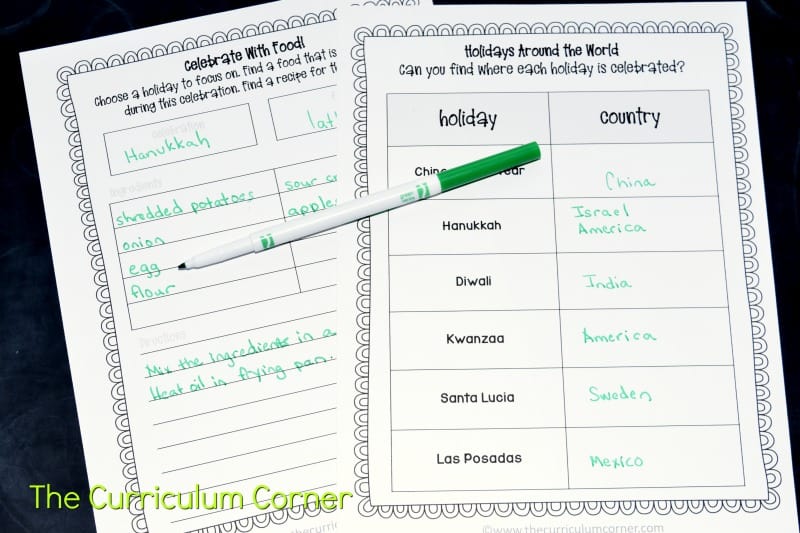 Holidays Around the World for Intermediate Students
This collection can be used to create booklets for your students or you can choose individual activities that fit the needs of your students.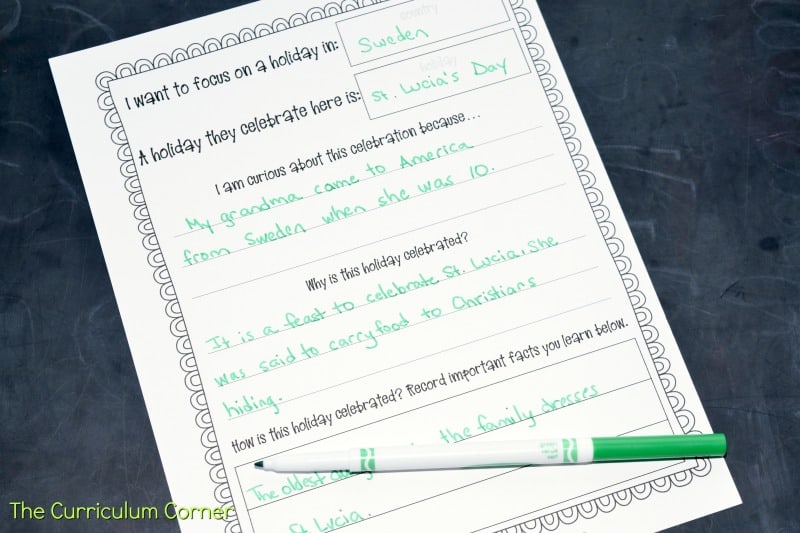 Within This Set You Will Find
Question & Reflection Question Cards

These can be used for small groups or to lead whole class discussions.

Black & White Cover Page

For teachers wanting to create booklets.

Holiday & Country Chart

Have students record the country they are studying along with the holiday they celebrate. There is one preprogrammed version and one blank version.

Focus On – Form

Have students organize their thoughts by completing this form for the country and holiday they choose.
Visualizing

Students

can draw or paste four pictures from the holiday they are studying here.

Expanding my Vocabulary

Have students record new words and their meanings during this study.

Comparing Celebrations Venn Diagram

Children can compare holidays they are studying with this graphic organizer.

Lined Paper Students

can create their own writing about the country they are focusing on.

Passages with Graphic Organizers

We have created six of our own passages for different holidays. Students can read and then complete the matching graphic organizer.

Postcard Template

Have students create a postcard to share with their family about a country they are learning about.

Exploring Foods

There are two pages students can use to record favorite foods common during the celebration. Extend this by having students make a recipe at home with their families.

Picture Pages

There are six pages with lines and colorful pictures of each celebration. Students can create a holiday book using these pages.

Full Page Pictures

Use these as part of a display or at a center activity.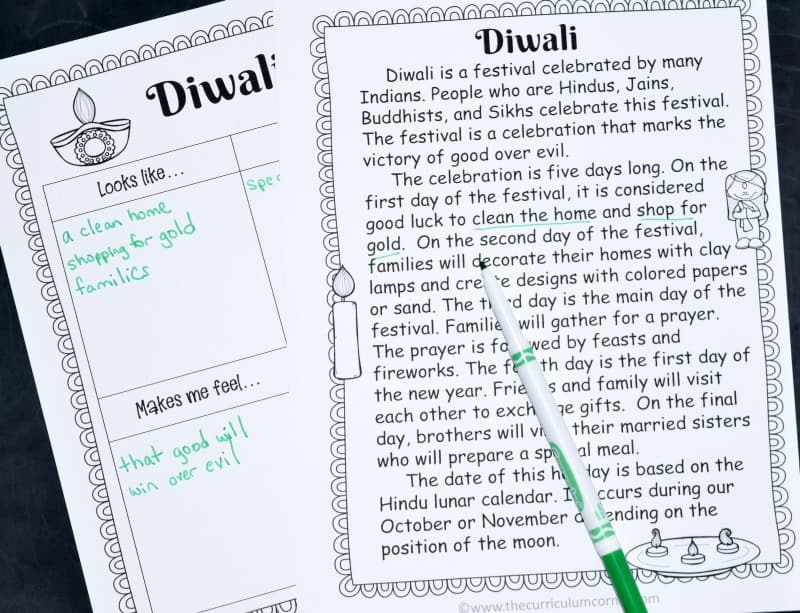 If you don't want to create booklets for your students, another way to use the resources is to print copies of various pages for a set of world celebration centers.
Provide students with books or internet access to research on-line to help them complete the activities we have created.
You can download this free Holidays Around the World collection here: Holidays Around the World.
Some of the pages require students to search for information on tablets to learn more about the celebration for themselves. Others involve games, additional information and writing. Choose the pages that work best for your students to create your booklets or set up your centers.
You will find the links to our booklets for the primary grades here:
Want to bookmark this collection so you don't have to search for it next year, but not sure how to bookmark?
Take a look at our tutorial post HERE.