Hungry Pests Invade Middle School is a post sponsored by Tap Influence and the USDA. All opinions are our own.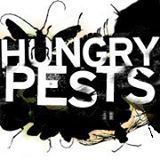 Few things engage students as much as the topic of animals or insects in our world, and we have found that this seems to go for kids of all ages.  As children grow though, they also tend to shift some of their attention to how they can make a difference in our world as it relates to those animals.  While many times we talk of, encourage or teach about saving or protecting creatures, what if we also taught our students about some of those less desirable critters that wreak havoc or destroy things in our environment?  Then we can show them how they can create change by spreading awareness about something many people might never think about.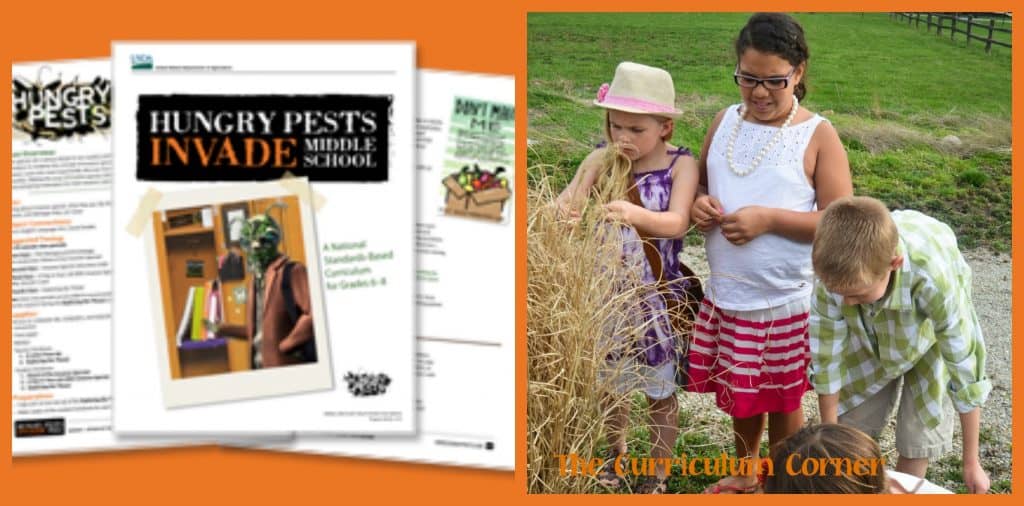 The United States Department of Agriculture's Animal and Plant Health Inspection Service wants people to become more aware of ways that they can help prevent the spread of small, but destructive invasive species in our country.  Hungry Pests is a website that provides important information about insects that threaten crops, forests, parks, landscapes, beautiful trees and even our backyard gardens.  On a larger scale, these pests could potentially eliminate jobs, already threaten our food supply, destroy our natural resources and cost the United States billions of dollars.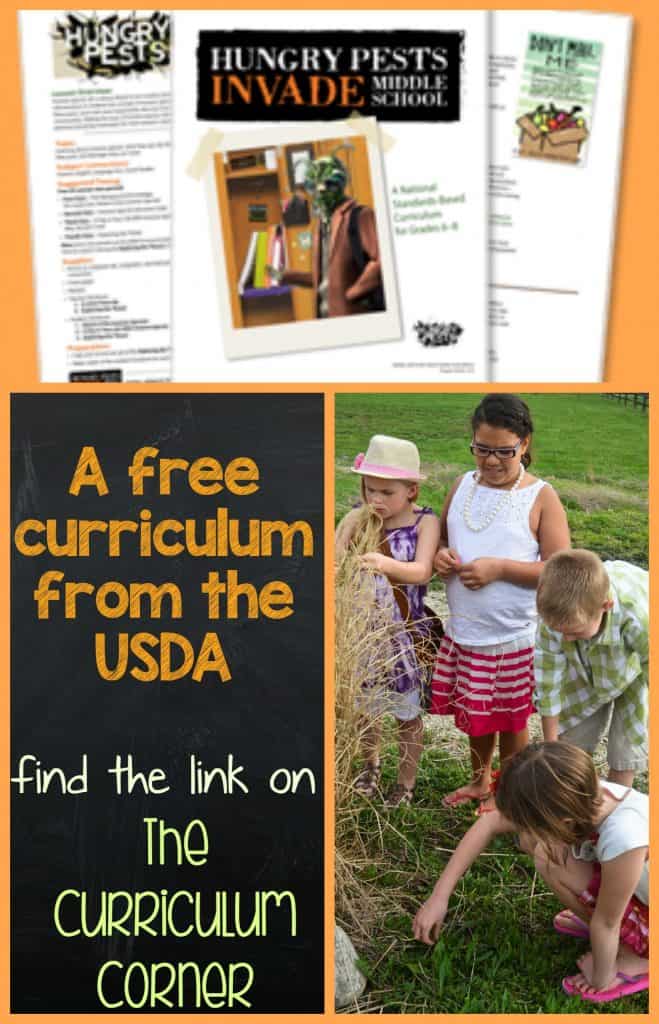 The USDA website also provides an entire FREE downloadable standards-based middle school curriculum for educators.  (And you know we are ALL about free stuff here at The Curriculum Corner!)  The lessons provide educators with the relevant tools they need to effectively teach students how to make a difference and spread the word about some of these critters that can threaten our environment and potentially our way of life.  (FYI – While the suggested and targeted range is from 6th to 8th grades, we definitely saw ways that many of the lessons could be adapted for 5th or possibly even 4th graders depending upon students' capabilities.)
This 53-page resource contains four big lessons (each broken down into three to five 45-minute sessions) containing overviews, clear learning objectives, teacher resources, student handouts/printables, comprehension questions, ideas for group work and presentations and essential questions to guide student inquiry.  The curriculum addresses language arts, science, social studies and even math standards.  Here is the direct link to download the entire PDF: Hungry Pests Invade Middle School.  Click on the link now to see how comprehensive and engaging the curriculum is.  We were extremely impressed with all that it encompassed.
Still not sure your students will be engaged?  Just take a look for yourself at the 19 pests that are considered top invasive threats in the United States.  Check out pictures, descriptions and geography here: Top Invasive Pest Threats and think about how sharing just this beginning information could spark your students' interest in delving deeper into how insects actually can threaten agricultural industries, jobs and even our food supply!
This is a sponsored conversation written by me on behalf of United States Department of Agriculture – Animal and Plant Health Inspection Service. The opinions and text are all ours.