This collection has been created to help you work with your students on identifying genres during your literacy time.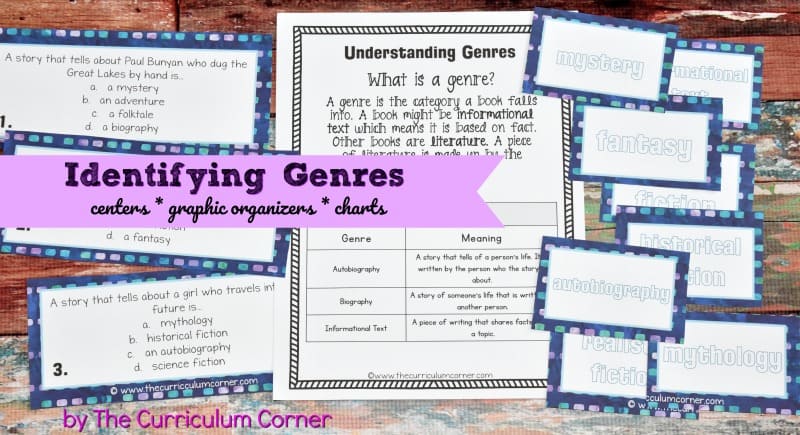 You will find the complete collection as described below at the bottom of this post. Click on the bold link to download this free identifying genres collection.
Within this collection you will find a variety of resources that can be used to reinforce your mini-lessons or as practice during literacy centers.
We have included a variety of activities so you can choose what works for your class. You might find that different students are at different points in their learning. One student might need the basic practice provided by the genre card sort while another might be ready to apply their knowledge by completing a genre search.
It's always important to provide opportunities that meet your learners where they are – be sure to think about the needs of each learner as you plan.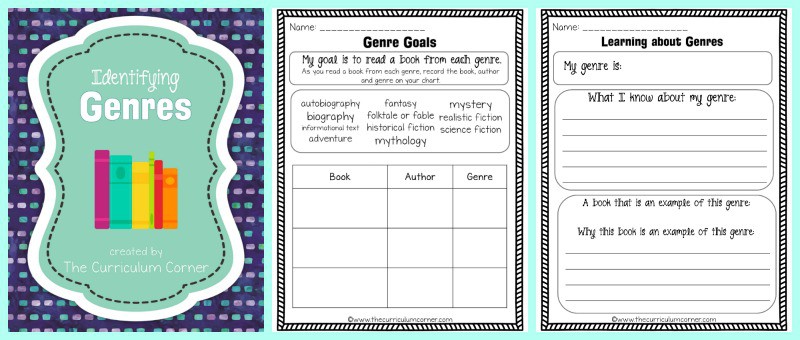 You will find the following resources within this collection:
Genre Card Sort – These cards contain 11 genres along with a definition for each. Students can practice matching these cards during a literacy center.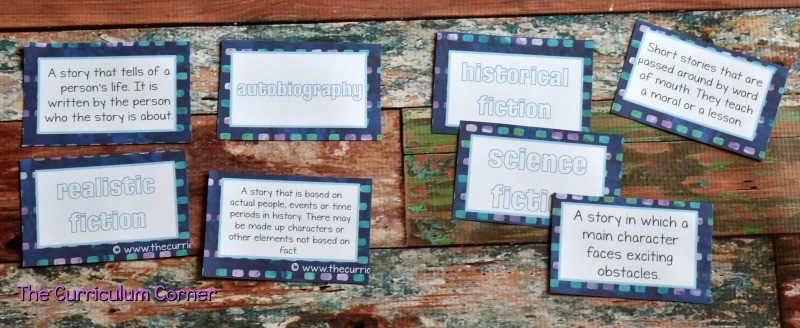 Understanding Genres Chart – This chart can be given to students as a resource in their reading notebooks.
Learning About Genres Activity – Give students a genre card from the card sort. Students complete the page using what they know about genres.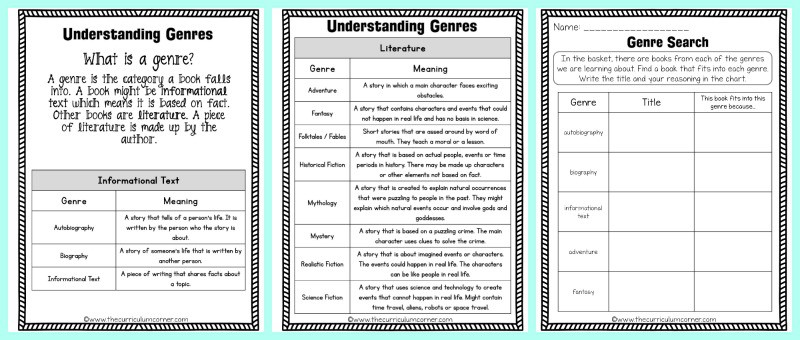 Genre Goals – Encourage students to try books from each of the genres you are studying. Students will record each book they read along with the genre and author on the chart.
Genre Search – Give students a basket of books containing examples of each genre. Students find a book to fit into each category, record the title and share the reason for the book falling into the category.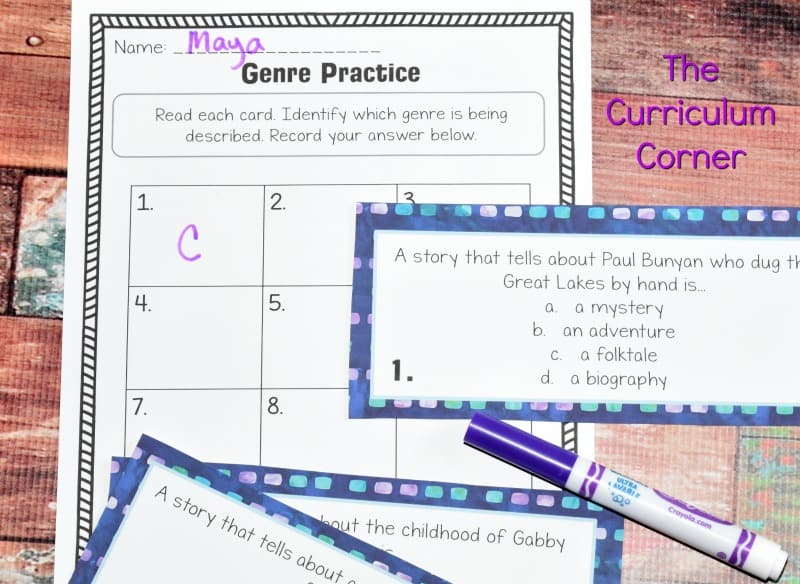 Genre Practice – Each task card describes a book and gives four choices for the genre. Students pick the genre the book falls into and record their answers on the recording page. An answer key is provided.
You can download this complete collection of identifying genres activities here: